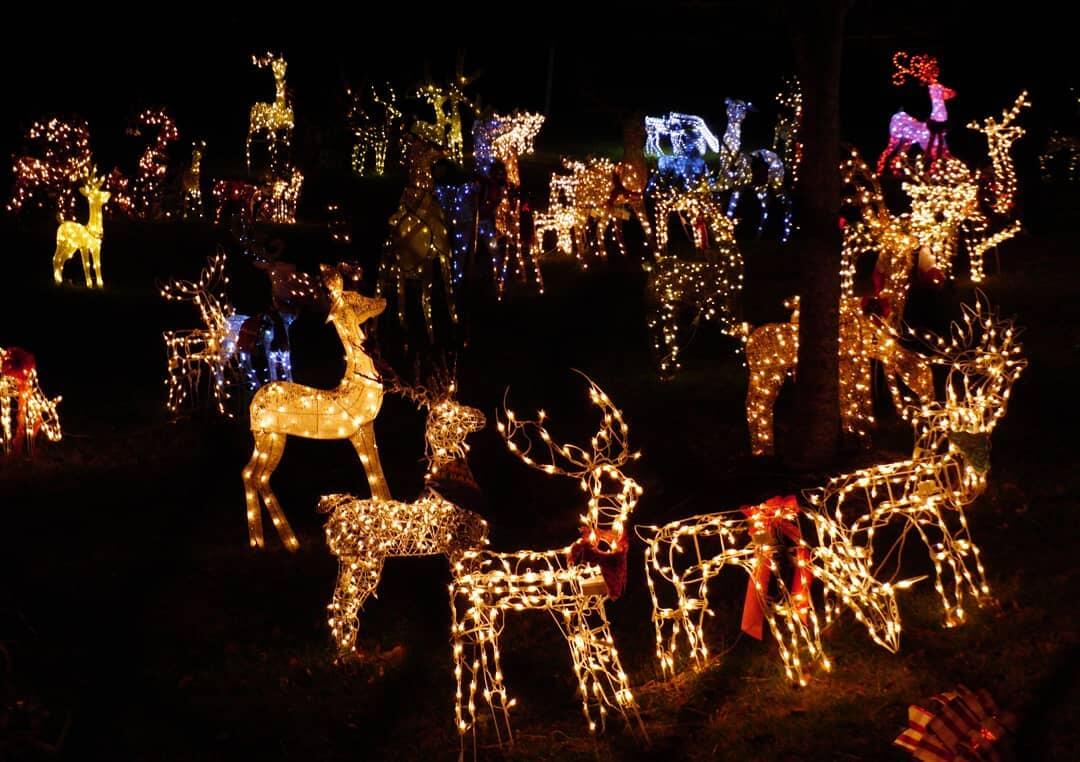 12 Days of Christmas in Staunton
---
We don't have any partridges or pear trees on this list, but if you're looking for something fun for your true love, your family, or yourself, this season, you're in luck. Here are some of our favorite ways to enjoy the twelve days of Christmas in Staunton.
1. Watch A Christmas Carol
Travel back to Victorian England and join Ebenezer Scrooge as he encounters three Christmas spirits. Watch his miserly heart open as he learns the true meaning of Christmas. A Christmas Carol is onstage at the Blackfriars.
2. Score Unique Gifts in our Downtown
The town lights up to celebrate the season with shopping specials, decorations, holiday performers, activities, and more. Enjoy seeing Staunton's walkable downtown dressed for the holidays. You can count on finding special and unique gifts for everyone on your list in our downtown boutiques, and artisan shops. Commemorate a fabulous year by purchasing a Staunton 2022 Christmas Ornament.
3. Visit Santa (or the Grinch) as part of Saturdays in December on the following dates:
December 3 – Santa's Sleigh & Reindeer will be in Candy Cane Courtyard (38 N Central Ave, Staunton).
December 10 – Santa's Cottage, located in Gingerbread Gardens (18 N. Coalter Street) Fun activities, music, and photo opportunities.
December 17 – Santa's Downtown Workshop (35A South New Street). Stop by and grab a selfie with the Clauses and friends!
Santa's Mailbox will be accepting Santa letters on all three days.
The Grinch will be at Woodrow Park on Sears Hill all three days.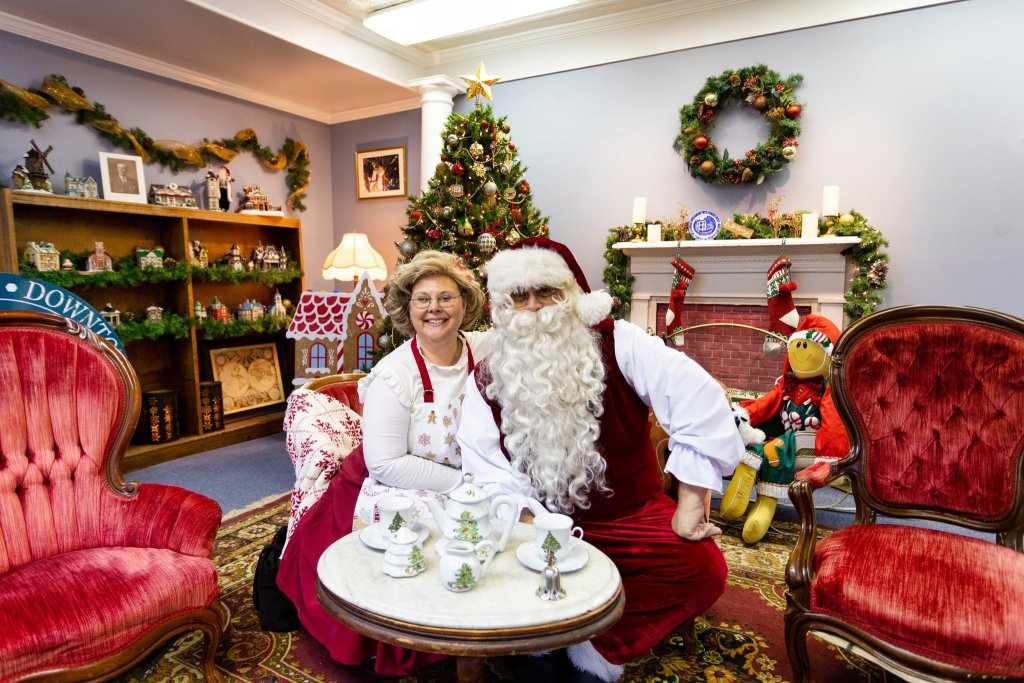 4. Ride in a Horse-Drawn Carriage
Bundle up and get the camera ready as you enjoy a horse-drawn carriage ride through downtown Staunton. Storybook Carriage Rides are available on December 3 and 10.
5. Shop the Winter Market
Get up early to shop local at the Staunton Farmers' Market outdoor Winter Market in the Wharf. 9 a.m.-1 p.m, December 3, 10, 17. You'll find live music and local vendors selling farm, food, and artisan products. Shop for produce, meats, and baked goods, as well as artisan jewelry, wool socks and apparel, and hand-sewn bags. You'll also find CBD products, wood furniture, crocheted toys, and more.
6. Catch the Light Show
Drive around Gypsy Hill Park to see the 17th annual Celebration of Holiday Lights display. Look to see how your favorite organizations and businesses represent! November 21, 2022 – January 1, 2023. 5-11 p.m.
7. Visit the Past
Want to see how our ancestors celebrated the holidays? After-dark Lantern Tours at Frontier Culture Museum will transport you back in time with holiday-themed skits set in 1642 England, 1777 Ireland, 1745 Germany, and 1824 Staunton. Tours last approximately two hours and include a mile of walking.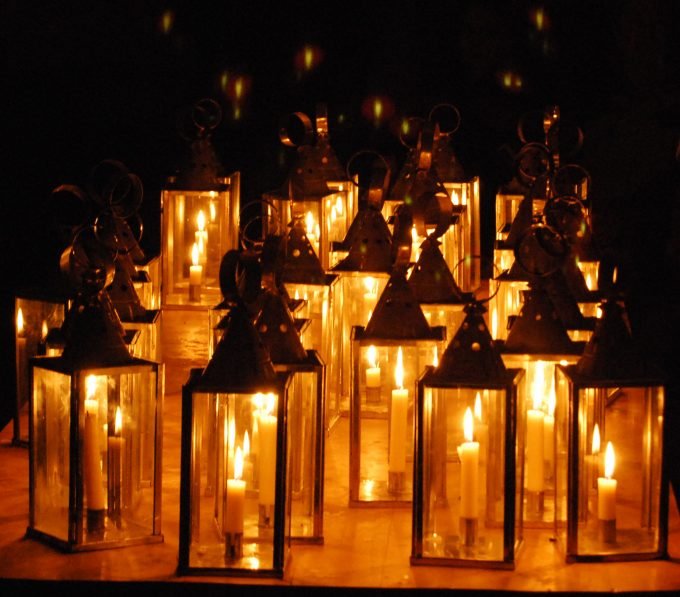 8. Turn Breath into Art
"Experience the magic of hot glass" as you blow your own ornament at Sunspots Studio. You'll be guided by a professional as you design your color scheme and fill it with your breath. Reservations are available for ages 7+.
9. Play Santa
Give Santa a run for his money as you shop for toys at Pufferbellies Toys and Books. You'll find something for every kid on your list in this curated selection. Better yet, Pufferbellies will wrap the gifts for you.
10. Discover a Masterpiece
Shop for art at SAAC's Art for Gifts. Not only does this annual event promise to provide unique gifts for everyone on your list, but you'll also be supporting local artists. Open each Tuesday-Sunday through December 31.
11. Celebrate the season
Party on at Skipping Rock's 4th annual Christmasfest. This all-day celebration includes an artisan market, crafts, face painting, axe throwing, dog adoptions, Santa sightings, beer and more. The Hot Mamas and The Judy Chops will perform. December 10, 2-9 p.m.
12. Catch a holiday concert:
---
Newsletter Sign-up
Stay up to date on the latest and greatest happening in Staunton.