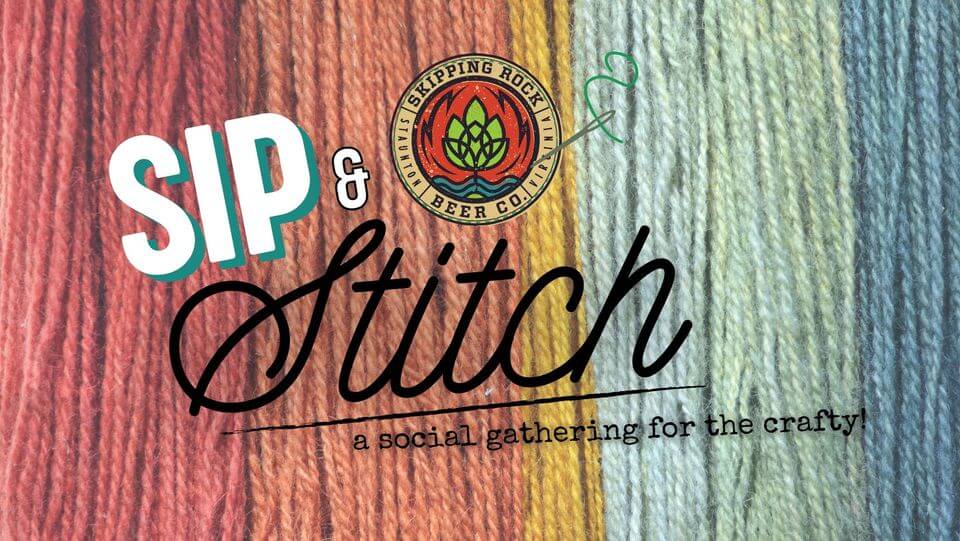 Sip & Stitch
🅢🅘🅟 & 𝓢𝓽𝓲𝓽𝓬𝓱: 𝚊 𝚖𝚘𝚗𝚝𝚑𝚕𝚢 𝚜𝚘𝚌𝚒𝚊𝚕 𝚐𝚊𝚝𝚑𝚎𝚛𝚒𝚗𝚐 𝚏𝚘𝚛 𝚝𝚑𝚎 𝚌𝚛𝚊𝚏𝚝𝚢!
Whether you knit, embroider, rug hook, hand sew, crochet or whatever, join us at Skipping Rock every second Tuesday of the month to have a chat and get your craft on!
Skipping Rock Beer Co.
414 Parkersburg Turnpike
Staunton VA, 22401
Every 2nd Tuesday
Oct 11, 2022 - Jan 1, 2024
7:00 pm - 9:00 pm
Newsletter Sign-up
Stay up to date on the latest and greatest happening in Staunton.