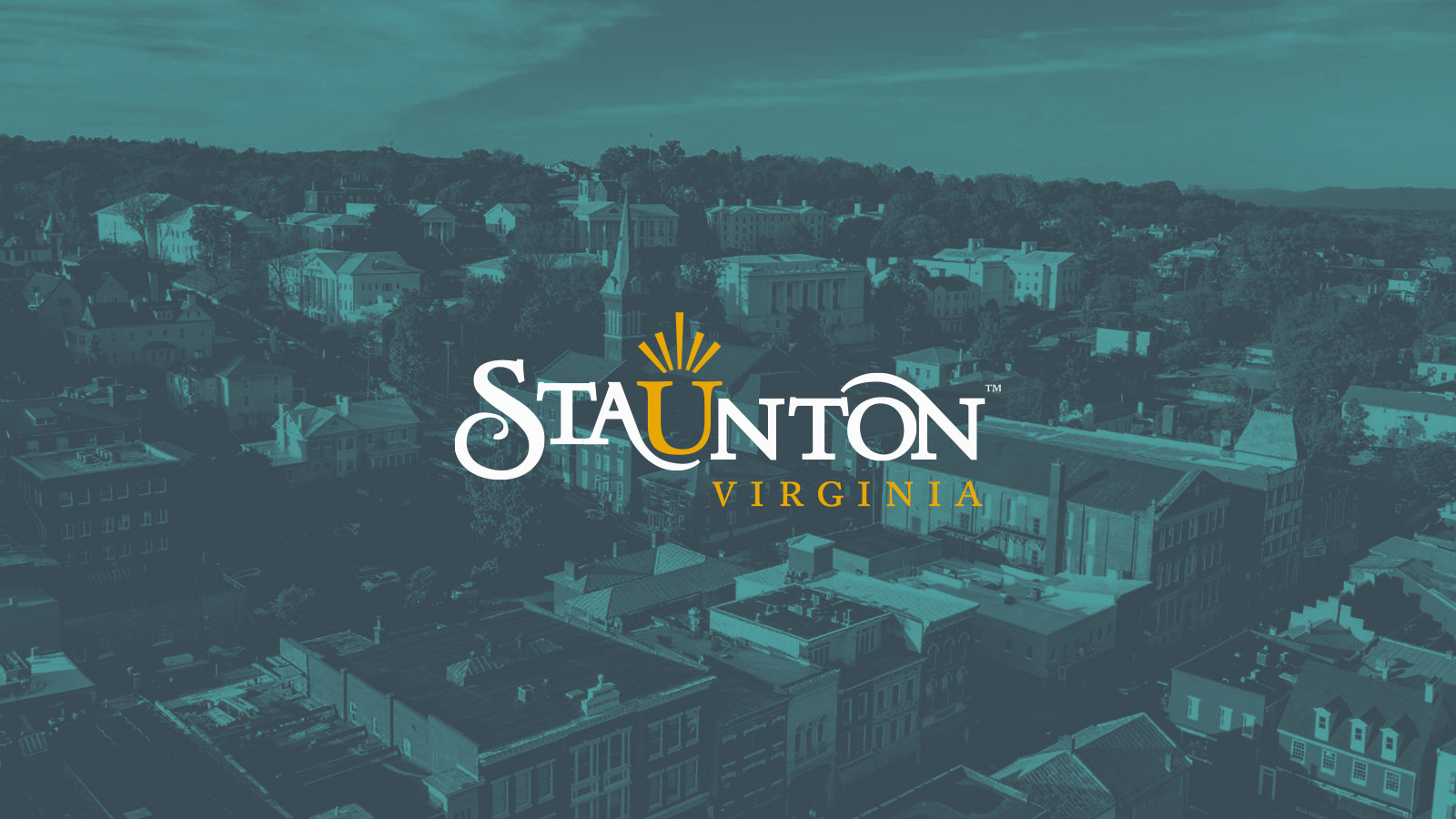 Experience BaroqueFest in Staunton, VA
---
The Staunton Music Festival's 10-day summer concert series brings over 80 world-class chamber musicians to town every August to showcase 600 years of music. But did you know that SMF brings almost 40 concerts to town each year, including "intimate" concerts in the spring and fall that are "often focusing on specific repertoire, from Baroque to Modern."
This spring's offering is BaroqueFest a "three-day immersion in the very best music from the 17th and 18th centuries." Baroque is known for the birth of the orchestra and common-practice tonality, in which a piece of music is composed in a specific key. BaroqueFest will include programs for voices, orchestra, and chamber ensembles. Performers will play period-appropriate instruments like historic keyboards, winds and brass, and strings.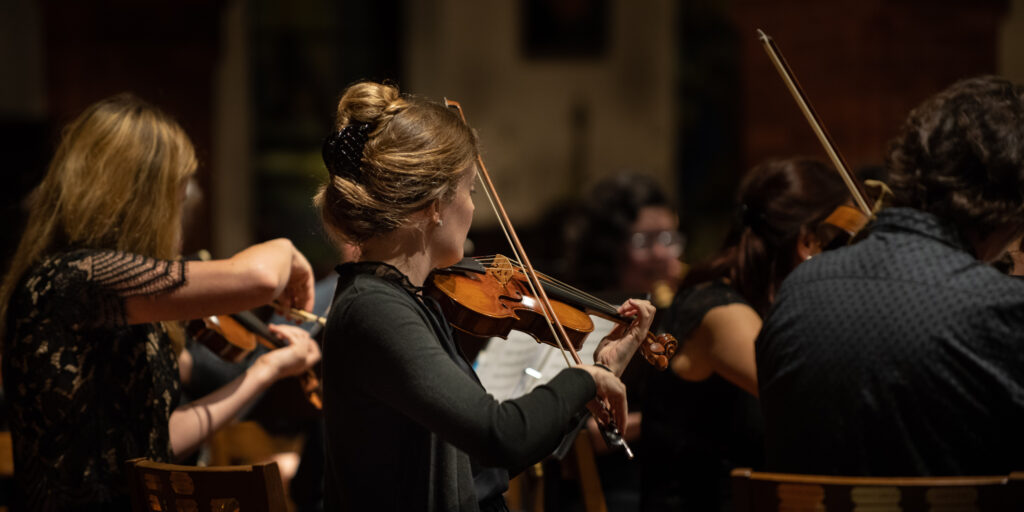 How Do I Purchase Tickets?
Purchase individual tickets for individual concerts or buy a BaroqueFest or annual pass.
BaroqueFest Itinerary
Here's how to enjoy all the BaroqueFest programming as well as find food, lodging, and fun in Staunton in your downtime.
Friday, April 8
Master organist David Schrader performs a solo recital on the historic Taylor & Boody instrument at Christ Lutheran Church. Christ Lutheran Church | Free admission
Find Your Lodging
Check into a tastefully updated room with historic details at the Blackburn Inn, a venue for some of the music. Other elegant and historic lodgings like Hotel 24 South or Frederick House provide access to Staunton's shopping, dining, and walkable downtown. Browse all of our lodging options here.
Dine on Staunton's Finest
Sit down to a fresh seafood dinner at Blu Point Seafood or casual drinks and light fare at The Green Room. If the weather is warm, try dining al fresco at one of several restaurants participating in Staunton's Shop and Dine Out Downtown program. You'll find fare ranging from gourmet pizza and burgers, Mexican, elevated Southern comfort food, gelato, and much more.
Mark the start of spring–and the SMF BaroqueFest–with a ravishing program of Italian music, from Renaissance madrigals to concertos by Vivaldi, Marcello, and others. Central United Methodist Church | $26
Saturday, April 9
Fuel Up and Explore Staunton
Prepare for a big day with coffee and a pastry or breakfast sandwich at Serendipity Java Bar and Eatery. This new cafe is located in the Wharf District near the historic train station. Make sure you check out the nearby Sears Hill Bridge. The view you get of downtown is worth climbing the steep steps to the top. Nearby, the Staunton Farmers' Market is open for the 2022 season. Look for fresh treats, live music, and a chance to shop and chat with producers. If you have time, catch a ride on Staunton's historic trolley, a fun way to get around downtown. Stops on the line also include Gypsy Hill Park and the park-like Thornrose Cemetery.
Leipzig's cafes were prime music venues in the Baroque era. Enjoy orchestral, chamber and vocal music by Handel, Zelenka, Pisendel, Telemann, and Pachelbel. First Presbyterian Church | free admission
Fill Your Afternoon with Art and Craft Beverages
Satisfy your curiosity at Sunspots Studio, where you'll watch artisans making creations out of molten glass. You'll get a chance to ask questions and observe every step of the process. After that, browse the gallery for unique art glass home and garden decor, barware, and jewelry. Next, visit Redbeard Brewing or nearby Ciders from Mars for a taste of what's new on the craft beer and cider scene. Take advantage of the warmer weather by sitting outside. Enjoy dinner at Table 44 or Byers Street Bistro, both of which serve Southern food with a twist and boast tasty cocktail menus.
Orchestral, chamber, vocal, and choral works by lesser-known members of the Bachian clan, closing with Johann Sebastian's Cantata 207. First Presbyterian Church | $26
Sunday, April 10
Enjoy Another Staunton Meal
Celebrate your weekend with a big breakfast at veteran-owned Vic's Eats, which opens bright and early at 8 a.m. Enjoy hearty sandwiches like fried eggs, cheese, and your choice of meat served on pancake buns or fresh-made biscuits. Next, burn off those calories with a self-guided walking tour of downtown Staunton, named by Architectural Digest as one of the 30 Most Beautiful Main Streets Across America. Stroll through six historic districts and admire Staunton's notable Victorian architecture. Look, especially, for the work of TJ Collins, who designed or remodeled over 200 buildings at the turn of the century.
Enjoy music by Purcell and English contemporaries in the historic and newly-renovated Great Hall at Blackburn Inn. The Blackburn Inn | $20
Guest speaker Dr. Jon Gibson introduces the afternoon concert over catered lunch at the Blackburn Inn. The Blackburn Inn | $40
The glittering French capital provides a sonic backdrop for works by Charpentier, Lully, Couperin, and many others. First Presbyterian Church | $26
Fill Up Before Heading Home
If you're heading back home and not spending another night in Staunton, grab a quick bite to eat before you hit the road. Wright's Dairy Rite is a retro 1950s diner that serves burgers, shakes, sundaes, and more with classic curbside service. It's time to start planning your next trip to Staunton!
---
Newsletter Sign-up
Stay up to date on the latest and greatest happening in Staunton.