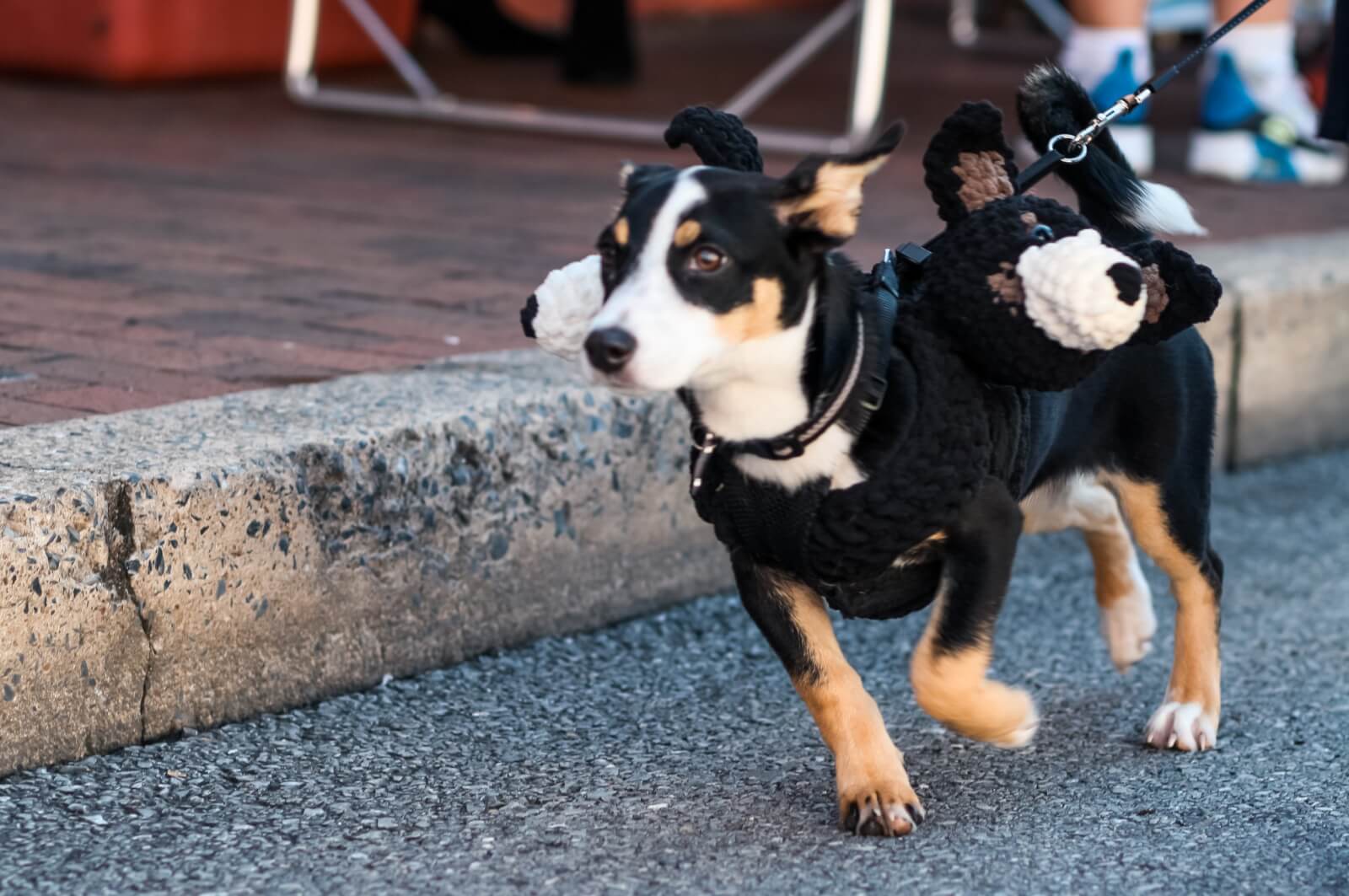 How to Beat the Dog Days of August
---
(Published 08/05/2021)
We've all heard the term "the dog days of August". It's when dogs supposedly pass out from lying on the hot pavement and you can fry an egg on the hood of your car. The expression carries negative associations: drought, dangerous storms, rabid dogs, and just plain old bad luck. Though the term actually refers to the sun's apparent location near the Canus Major "big dog" constellation, area kids are bummed that summer vacation is ending. It's time to take a quick trip to Staunton and eke out a tiny bit more fun before the grind begins again. 
Dance to Roots Music
You don't want to miss the dinner-concert Roots Music Events at the Frontier Culture Museum. You'll hear bluegrass, blues, gospel, traditional Appalachian music and more during the five nights of concerts which "celebrate the influence of these musical roots genres on American frontier culture." Grab dinner from onsite food vendor Island Wheels Caribbean Cuisine and listen to artists like Wound Tight Bluegrass and Southern Hospitality. Make a day of it by exploring the museum where you'll learn all about the Valley's earliest residents through living history farm exhibits, questions and answers with interpreters, and hand-on experiences. This museum is suitable for history buffs as well as kids, who can play historic games and check out cows, goats, pigs, and cats.
Find Cheer with Craft Beer
August is Craft Beer Month, and fortunately most of our area breweries have areas that are family friendly. Redbeard Brewing Company is having a monthly outdoor concert series and on August 28, it will welcome the Findells. Come get comfortable in their beer garden, grab a pint of your favorite brew, and get ready for a great night. Look for upcoming acts like VS., HoboJac, McHale & Justina, and more! Queen City Brewing sells "all kinds of beer in all kinds of ways." Come check out their outdoor seating area and plan to come on a night where there's something fun going on: trivia, live music, open mic nights, and more.
Splash Your Blues Away
Just because school is starting doesn't mean it's too late in the season to swim. Take the family to one of our area's lakes or rivers for a day on the water. Good bets include spring-fed Sherando Lake and Todd Lake in George Washington and Jefferson National Forests. Both include sandy beaches, swimming areas, and restrooms. Paddlers will like the urban Waynesboro Water Trail and the more remote Goshen Pass, one of the top-rated kayaking spots in the area. For more on water fun, read Staunton's Nearby Swimming Holes and Places to Cool Off.
The Best Way to Drive-Into Fall
If you're sad because Staunton's Movies in the Park 2021 season is over, you can still get your fill of the alfresco cinematic experience with a trip to Hull's Drive In. Though it's a bit of a drive, it's worth it for the classic big-screen experience, the snack shop fare, and the community experience. Plus, it only costs $20 per carload of people for a double feature!
Dine out Downtown
There's still plenty of time to dine out and shop in downtown Staunton. Each Friday night at 4 p.m., Beverley Street closes and stays closed until Monday morning. This lets restaurants in the busiest section of town use the sidewalk and street as dining, tasting room, and retail space. Baja Bean Co., Shenandoah Pizza & Taphouse, Zynodoa, and more are all participating in the initiative. Stop by the Staunton Olive Oil Company, which is under new ownership, to taste some olive oils and vinegars on freshly baked 100% gluten-free bread, which we've heard tastes just like a normal French bread loaf. Follow this up with a selection of keto treats, which include blondies, power bars, brownies, and cheesecake bars.
Pick Your Spirits Up
If your family hasn't gotten enough fresh fruit pie from all the peaches you've been picking or buying, there's still plenty of time to make more with bounty from the Staunton Farmers' Market. Spend a Saturday morning perusing the stands, chatting with growers, and selecting the best fresh produce in the area. If you'd rather have a more hands-on experience, head to one of our nearby pick-your-own farms. Grapes and apples are coming into season at Wenger Grapes, Sunrise Orchards, and Carter Mountain Orchard. School lunches always taste better with fresh fruit!
Just Let the Dogs out!
Nothing lifts our spirits like our pets, and since it's the dog days of summer, we'd be remiss if we didn't give a nod to Staunton's dog-friendly destinations. Let your pet work off excess energy at Staunton's Bark Park in Gypsy Hill Park. Divided into separate spacious runs for small and large dogs, it lets dogs play and socialize while their owners do the same. Other city parks are stocked with doggy-bag stations and open to well-behaved dogs on leashes. Serious hikers might enjoy the Betsy Bell Wilderness Area and the trails at Montgomery Hall Park. Finally, reward a good dog with a treat at the Well-Balanced Paw. This shop carries treats and supplements and provides nutritional guidance and therapeutic massage.
---
Newsletter Sign-up
Stay up to date on the latest and greatest happening in Staunton.