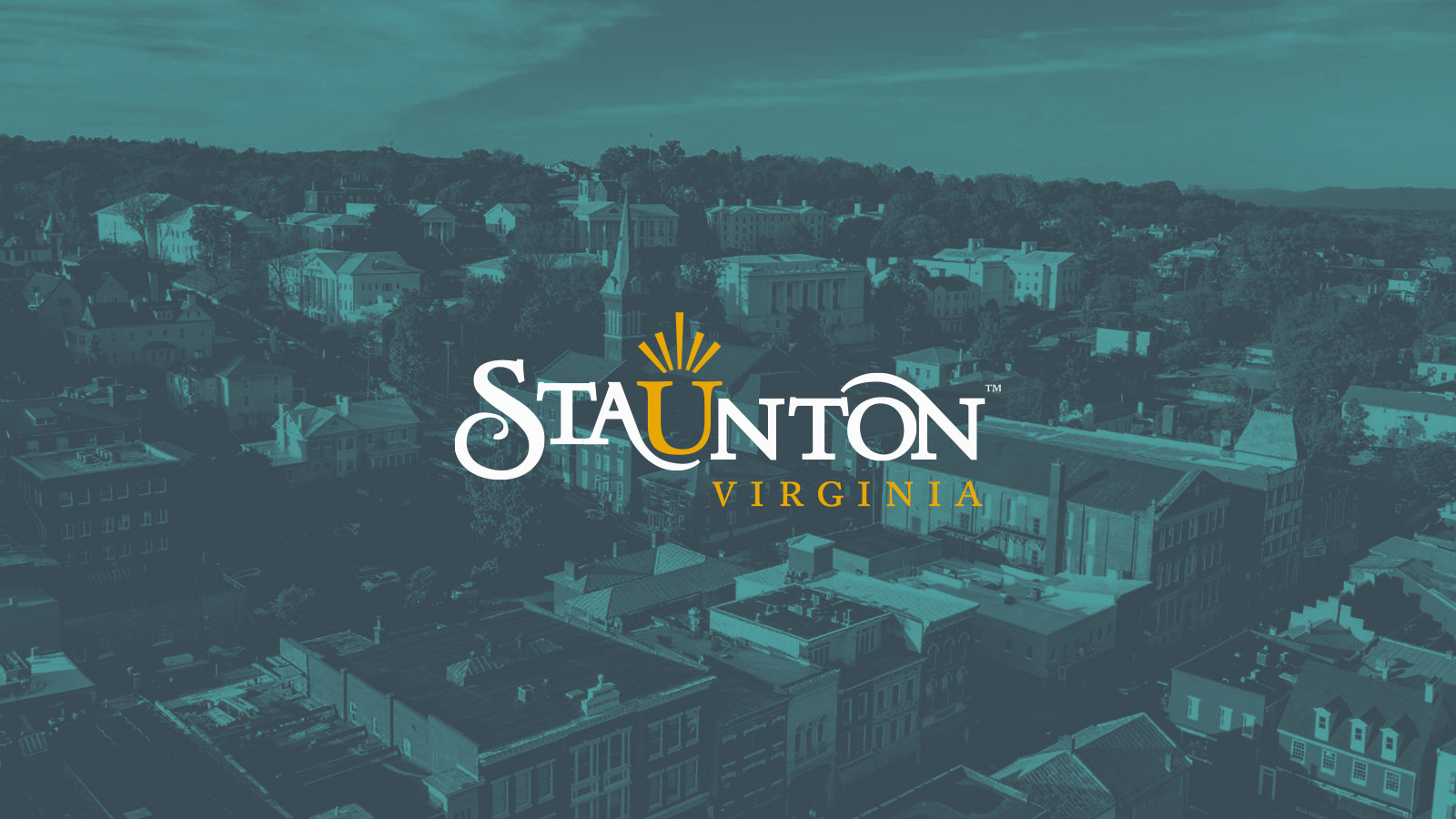 "Shop and Dine Out Downtown" Winds Down For the Season
---
(Published 10/21/2021)
We've become accustomed to the bustling atmosphere and walkable streetscape of Beverley Street each weekend. Born of pandemic necessity, but adopted because of its popularity, the Shop and Dine Out Downtown program has allowed restaurants and businesses to take advantage of Beverley Street when it closes for vehicular traffic each Friday afternoon to Monday morning. Tables, chairs, and tents fill the street, and those outdoor dining spaces are filled, in turn, with groups chatting, laughing, and loving the al fresco dining experience. But the cooler weather approaching means that you only have a few more weeks to take advantage of this Staunton experience before the restaurants return to indoor operations for the winter. Make plans to head downtown this weekend or next!
Retailers on Beverley Street
Beverley Street retailers are open during their regular hours, but some additionally offer an outdoor display of their products. Shop Beverley Street for art, fashion and jewelry, antiques and vintage, gifts, books, cigars, hobby supplies, gourmet olive oils and vinegar, chocolate, hemp and CBD supplies, and more!
Quick Bites on Beverley Street
Grab breakfast or lunch at The Pampered Palate before a big day of exploring Staunton. Try the quiche breakfast platter or the buttered, seasoned, and topped pampered potato.
Yelping Dog Wine sells delicious wines by the glass as well as a huge selection of local and global wines. Feeling peckish? Order a cheese plate or a gourmet grilled cheese sandwich. The Green Room also serves craft beer, wine, and other pre-dinner libations. Don't skip their fancy tater tots and one of their tasty sandwiches stuffed with ingredients like chorizo, manchego, olive oil, and Spanish pickled peppers.
Family-Friendly
Baja Bean Co. and Shenandoah Pizza & Taphouse both serve a wide selection of craft beers, and the entire family will love the delicious food. Baja specializes in Tex-Mex cuisine like the marinated chicken, spinach, corn salsa, and rice Popeye burrito or the chorizo hash served over potatoes, peppers, and onions and topped with fried eggs and cheese. Shenandoah Pizza serves up big specialty slices and pies named for local landmarks and businesses. The Sherwood Avenue is topped with meatballs, ricotta, and red onion, and the Staunton Steam has a spicy alfredo sauce, grilled chicken, pineapple, and basil.
Dinner Favorites
If you're celebrating a special occasion, sip a "drunken pumpkin" cocktail as you peruse the menu at BLU Point Seafood Co. You'll find fresh seafood as well as a raw bar. Entrees include blackened catfish with black-eyed peas and rice and a cajun cream. You might also enjoy shrimp n' grits prepared with local grits and sausage. BLU Point's sister restaurant, Zynodoa, specializes in "inspired Southern cuisine" and focuses on local ingredients. You can't go wrong with the Autumn Olive Farm grilled pork chop served with braised cabbage, Wade's Mill rye spaetzle, and a sweet and sour glaze.
Savor Dessert
Clocktower Eats & Sweets serves a big menu of American favorites for breakfast, lunch, and dinner. They'll also tempt you with freshly prepared desserts and a selection of seasonal cocktails like pumpkin pie martinis and apple cider mimosas. Save room for house-made gelato for dessert from The Split Banana. Flavors suiting a fall day include toasted almond, chocolate hazelnut, cocoa ancho, sticky rice, pistachio, and more!
More Restaurants to Love
More restaurants that are steps away from Beverley Street include Aioli, Cranberry's Grocery & Eatery, Reunion Espresso & Bakery, Crumbl and The Shack
Along Central Avenue, you'll find Chicano Boy Taco, D & L Donuts, Gloria's Pupuseria, Gonzo's Pollo, Jade China House Restaurant, and Nu-Beginning Farm.
The Wharf Historic District's restaurants are Byers Street Bistro, Ox-Eye Vineyards, Ciders from Mars, Redbeard Brewing, The Depot Grille, Taste of India, Serendipity Cafe and Mill Street Grill.
Crucible Coffee Roasters, and Ubon Thai Victorian Restaurant Inn can all be found in the Newtown Historic District.
---
Newsletter Sign-up
Stay up to date on the latest and greatest happening in Staunton.