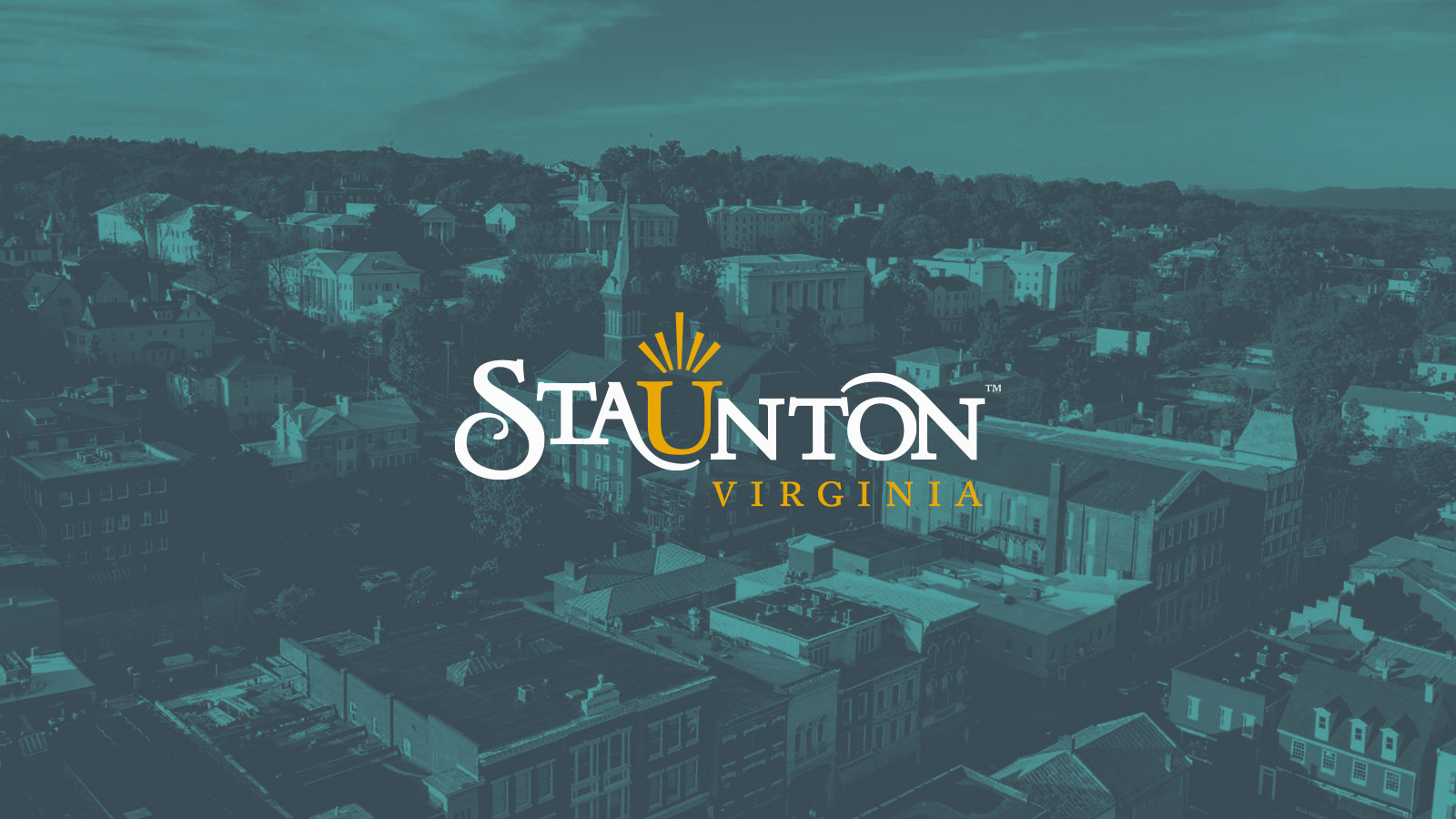 Staunton: A City Reopening
---
As Virginia eases into Phase 3 of its reopening, many Staunton attractions are welcoming your business with social-distancing, mask-wearing, and other precautions in place. Some attractions have been creative in their approach, offering new venues, new procedures, new digital content, and new ways to serve the public. Read on for how to enjoy your favorite attractions.
American Shakespeare Center
The lights are still on at the American Shakespeare Center during the Summer 2020 SafeStart Season, which starts July 25. There are three ways to watch programming: in the Blackfriars Playhouse with Covid-19 regulations in place, outside on a socially distanced section of the lawn of the Blackburn Inn, or online via live streaming events. Make it a weekend with an overnight stay at The Blackburn Inn with their VIP package: Shakespeare Under the Stars.
Staunton Augusta Art Center
The Staunton Augusta Art Center is teaming up with the Augusta County Historical Society to offer access to their galleries by reservation only.  See the website to book online a one-hour session for Friday or Saturday evenings.  The R.R. Smith Center is also open on Wednesday afternoons during the Heifetz Rubato Virtual Concert viewing party from 2-4 pm. Enjoy two exhibits plus a concert, all for FREE!
Sunspots
A trip to Staunton isn't complete without a stop at Sunspots Studio to check out the gallery and watch the creation of some glass art. We hear glow-in-the-dark glass and hummingbird feeders are hot right now! Sunspots is open with limited hours and by appointment.
Downtown Dining
Staunton's new outdoor dining initiative, Dine Out in Downtown, has closed Beverley Street to vehicular traffic on the weekends. This allows restaurants and businesses to expand square footage and serve customers on the sidewalk and street. The arrangement will encourage commerce and keep customers and businesses safe. Dine Out in Downtown will continue through Labor Day.
Barren Ridge Vineyards 
Drink in the scenery at Barren Ridge Vineyard while you enjoy their wine and entertainment. There's plenty of room to spread out and bring a picnic. Barren Ridge will be hosting live music, streaming virtual concerts, and sharing educational viticulture videos.
Ox-Eye Tasting Room
Looking to sample some delicious Virginia estate-grown wine? Ox-Eye Tasting Room is open for business with seating on their patio. For a taste of summer, try White Ox, a white blend with notes of pear and green apple. You're welcome to bring snacks or take-out to enjoy with your wine.
Shenandoah Beerwerks Trail
Most breweries along the Shenandoah Beerwerks Trail are open with a variety of indoor and outdoor seating. There's lots of delicious, seasonal beer on tap, so give your tastebuds a treat, get your passport stamped, and earn a new t-shirt.
Frontier Culture Museum
The Frontier Culture Museum is open to visitors (with proper social distancing).  Visit their Facebook page to watch extensive virtual programming on a variety of topics like "American Music: Exploring the Roots of Some of Our Patriotic Songs," "How the Revolutionary War Played Out on the Virginia Frontier," "West Africa and the Slave Trade: Before and After Revolution," and "How to Bake an Apple Pie."
Farmers' Market
The Staunton Farmers' Market is open to socially distancing, mask-wearing foot traffic! Customers are asked not to linger, but can purchase items directly from vendors' stands. Items may also be preordered. Please leave pets at home.
Staunton City Parks
The following Parks and Recreation facilities are open: Gypsy Hill gym, Gypsy Hill garden center, athletic fields (for league play), golf course and locker room (including rest rooms), Booker T. Washington Community Center, and public bathrooms in city parks. Visit the city's website for more information.
Staunton Music Festival
Though the Staunton Music Festival  has been postponed until 2021, you can still get your chamber music fix with the new video series, "Perspectives." This series links videos of past performances with new videos featuring SMP performers, composers, and historians that will take you deeper into the music.
Heifetz Institute
Though the Heifetz Institute is not having physical programming this summer, it will continue to showcase valuable virtual experiences. This includes a calendar of streamable concerts in their Stars of Tomorrow, The Beethoven Experience, Celebrity Series, Alumni Series, and Heifetz Hootenanny series.
Woodrow Wilson Presidential Library and Museum
The Woodrow Wilson Presidential Library and Museum has reopened, but you'll need to purchase a timed entry ticket online before visiting. You may also take advantage of resources for educators, and hour-long, free "virtual visit" tours and programs. Guests and guides will use Zoom technology to interact. Tours include "Explore the Woodrow Wilson Birthplace," "Enslaved Laborers in the Manse," and "Wilson and the Pandemic."
Grand Caverns
Grand Caverns is open for touring. Please make reservations ahead of time, since tours and facilities are operating at a reduced capacity. Face masks and social distancing are required. Fountain Cave Adventure Tours and Historic Off Trail Tours are not being held at this time.
Visulite
The Visulite has reopened! To reduce your time in the lobby, pre-purchase your ticket and concessions online. You might also enjoy the Visulite's Virtual Cinema, a special curation of films. When you stream a film at home, a portion of the proceeds supports the Visulite. If movie theater popcorn is what you're craving, call Pophop at (540) 292-7925 to have some delivered to your door.
Hull's Drive-In
Hull's Drive-In is open for the 2020 season! They'll be showing classic movies and conducting business with new safety precautions in place. Buy your tickets online ahead of time and social distance by placing online orders for concessions.
Oak Grove Theater
While Oak Grove Theater will not be performing plays this summer, they are hosting "Behind the Season" virtual entertainment. Join them for new episodes Thursday nights at 8:45 through August 20.
---
Newsletter Sign-up
Stay up to date on the latest and greatest happening in Staunton.