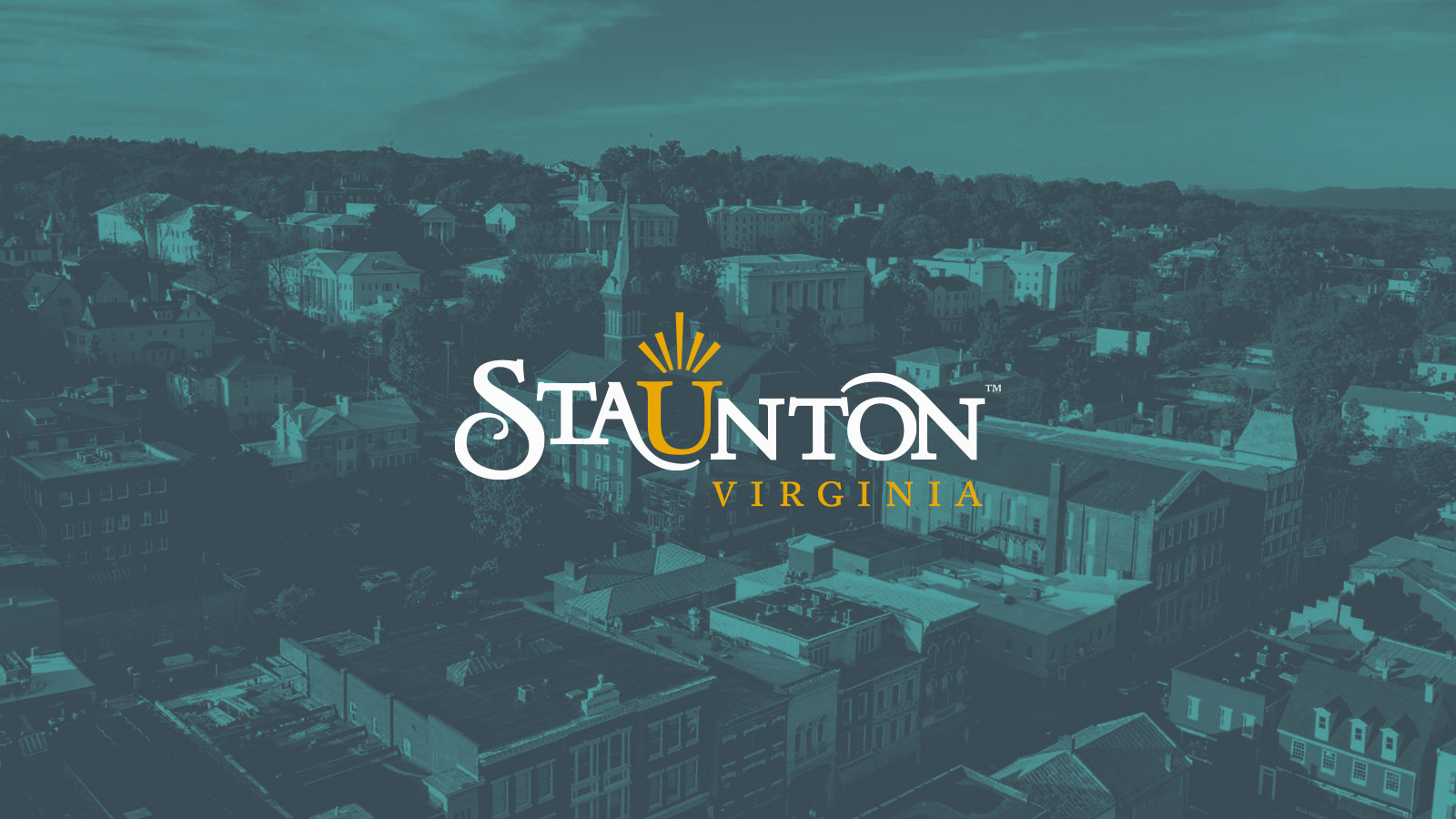 Staunton in Bloom
---
Historic Garden Week
Historic Garden Week has been held since 1927, when it was used to raise funds to restore Thomas Jefferson's Monticello estate. Each year, more than 250 historic homes across the state open their grounds to visitors. Proceeds go toward preserving and restoring public gardens in Virginia.
Staunton's Historic Garden Week Tour is back in bloom!  The walking tour showcases four gardens on New and Lewis Streets in the downtown area, the Gardens at Woodrow Wilson Presidential Library and Museum as well as other outdoor spaces decorated with floral installations created by the Augusta Garden Club. For safety reasons, guests will only have access to the gardens and the exteriors of the homes. 
In addition to the tours themselves, guests may also attend several outdoor presentations. These include a "Fun and Fantasy" floral design demonstration taught by Garden Club of America judges. Visitors can attend educational talks about Staunton architect, T.J. Collins, and also learn about the ongoing archeological dig in the gardens of the Woodrow Wilson Presidential Library and Museum. Finally, guests will get to see plein air artists from the Beverley Studio School at work. Take home a memory by purchasing a finished painting at the "Wet Paint Sale."
After visiting Staunton, plan to tour more of Virginia's historic gardens. See Virginia Garden Week's suggested itineraries. Nearby destinations hosting tours include Lexington, Albemarle County, and Lynchburg.
Best Gardens in Staunton
If you can't make it to the Garden Tour, Staunton offers more places where you can enjoy the spring bounty. Walk through many of our public spaces or explore the residential neighborhoods and you'll be wowed by the gardens. In early spring, flowering trees like redbuds, magnolias, Bradford pears are budding out. Look for dogwood displays to follow. Early spring flowers include daffodils, tulips, forsythia, lilac, and violets. Check out some of our favorites.
Woodrow Wilson Presidential Library and Museum
The Historic Gardens at Woodrow Wilson Presidential Library and Museum are open to the public from dawn to dusk. Originally part of a much larger estate, the existing gardens were designed by landscape architect Charles F. Gillette in 1933. Maintained by the Garden Club of Virginia, the gardens include perennials, lilacs, boxwoods, and hostas. Stroll the brick pathways and admire the plants or rest on a quiet bench just steps from the bustle of downtown Staunton.
Gypsy Hill & Montgomery Hall Parks
Both Gypsy Hill Park and Montgomery Hall Parks have flower gardens maintained by Staunton Parks and Rec. Look for seasonal blooms and annuals in the landscaping around buildings and park features as well as various types of labeled trees. The dogwood tree is both Virginia's state flower and tree, and for over 100 years. The Augusta Garden Club's Project Dogwood has planted over 150 of these springtime beauties in both parks. They've also erected signage to identify and provide information about the different types of trees.
Gardens at the Staunton Library
The library has several garden beds, including a large one that wraps the corner of Augusta and Churchville Avenues. Make sure to visit the award-winning Brenda L. Papke Memorial Sensory Garden, a small, universally accessible space designed to stimulate all five of the senses. Sensory favorites include: lavender, rosemary, Annabelle Hydrangea, and butterfly bushes. Download a scavenger hunt to use in the library, when open, and the garden.
Mens' Green Thumb Park and Watering Can
Blink and you might miss this little gem as you drive into Staunton. It's worth a second pass though: Look for spring blooms spilling out of a giant watering can and larger plants like elephant ears later in the season.
Best Gardens Near Staunton
Edith J. Carrier Arboretum
James Madison University's Edith J. Carrier Arboretum celebrates native Virginia wildflower, tree, and shrub species in a peaceful, wooded environment. The 125-acre sanctuary contains walking paths, water features, play areas for kids, and daffodil, perennial, and pollinator gardens. Other garden areas showcase ferns, daylilies, herbs, and a shale garden of endemic perennials that survive only in the harshest of conditions.
Boxerwood Gardens
The Play Trail at Boxerwood Gardens will keep your kids busy for hours, but you'll also want to explore the 15-acre Woodland Garden. Follow the trails through the woods, around the pond, and along the wildflower meadow. Early spring blooms include magnolia and cherry trees.
Shenandoah National Park
Wildflower season at Shenandoah National Park begins in late March and extends all the way through fall. Springtime blooms to look for are redbuds, trout lilies, bellworts, violets, and wild geraniums. Over 850 different species grow here, including many specimens from the aster, pea, lily, mint, and mustard families. Check here for a calendar of what's in bloom.
White Oak Lavender Farm
Pretty sights and even better smells will greet you at White Oak Lavender Farm. This lavender destination provides beautiful views, a chance to tour and explore the lavender fields and processing areas. You'll also find a lavender shop where you can purchase lavender-infused items, a discovery area for kids, and a tasting room for the Purple WOLF Vineyard.
---
Newsletter Sign-up
Stay up to date on the latest and greatest happening in Staunton.