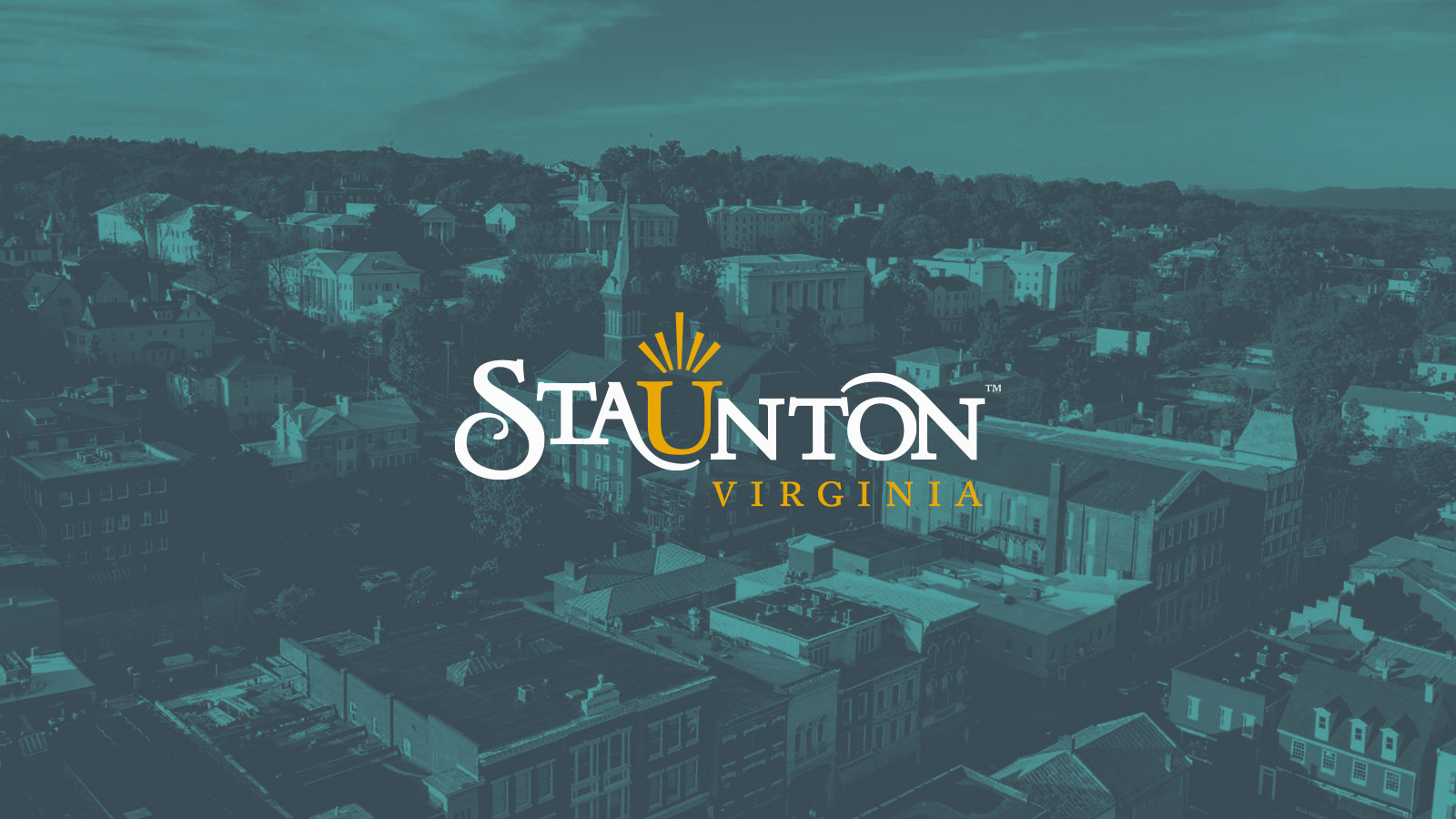 Stay Safe in Staunton: How Our Accommodations are Keeping You Healthy
---
Now that there's a vaccine, the end is (almost) in sight. We've been busy planning how to welcome you back to Staunton. Our lodging providers have also been planning and putting measures in place to keep you safe. Cleanliness initiatives include new and enhanced cleaning methods, reduced contact and social distancing, sanitizer stations, and cleanliness amenity kits. Things might look a little different when you return to Staunton, but it's still the same great town with lodging just steps away from shopping, restaurants, and entertainment.
Hotel 24 South / 24 S. Market St.
Guest rooms at Hotel 24 South boast immaculate rooms with plush pillowtop mattresses and extensive in-house services. The hotel received extensive renovates in 2005 and 2018, and the rooms and suites are luxurious and modernized. However, the hotel's historic charm remains. On-site amenities include a business center, a fitness center, and a heated indoor pool. Located in Staunton's walkable downtown, Hotel 24 South is close to a number of fine dining and entertainment opportunities. 
To keep you safe, Hotel 24 South has increased cleaning frequency and is using EPA and CDC-approved cleaning products. They're also washing linens and towels according to CDC guidelines. Guests and staff are practicing social distancing, and public areas are arranged to encourage it. High-touch surfaces in both rooms and public spaces get extra cleaning. These include door handles, elevator buttons, remotes, and light switches. Hotel 24 South has set up hand sanitizer stations.  "We will continue to seek out new technologies, innovations and training for our staff for how we can continue to make our hotel a cleaner and safer environment for all of our guests and associates."
Blackburn Inn & Conference Center /  301 Greenville Ave.
The Blackburn Inn sits on 80 landscaped acres on the edge of downtown Staunton. This upscale boutique hotel is in a historic building and combines character and charming details like original wood floors and tall windows with crisp, modern amenities. Updated touches include marble bathrooms with rain showers, soaker tubs, and luxury linens. You can also book a manicure or massage at the new onsite spa.
The Blackburn Inn takes additional precautions for its guests' safety and comfort. The inn has joined AHLA's SafeStay initiative, which works to enhance "hotel cleaning practices and workplace protocols to help guests and employees feel confident during post-pandemic travel." Among the steps being taken to ensure guest safety is commercial laundering of linen. Room surfaces including bathrooms, coffee makers, refrigerators, remotes, and floors are thoroughly cleaned with disinfectant cleaner between guests. Guests can also take advantage of contactless check-in and check-out using the OpenKey phone app.
Staunton Stays / 208 Kalorama St
Staunton Stays is putting your health and safety first when you stay in one of their four beautiful suites. Rooms in this boutique Victorian hotel offer queen-sized beds and a sofa bed. You'll also find full kitchens, modern bathrooms, living quarters, and laundry room access. Each plush suite is decorated according to a different theme, including the Shenandoah Valley, France, dreams, and the artist's imagination.
Staunton Stays is monitoring and following the Covid guidelines carefully. The hotel is certified to be in compliance with the Virginia Department of Health's Sanitary Regulations for Hotels. Staunton Stays performs deep cleanings between all bookings and provides hand sanitizer for all guests. They have placed two commercial-grade air purifiers in the lobby, which are also used in the rooms between bookings.  Finally, Staunton Stays maintains a flexible cancellation policy to accommodate you and meet your needs.
The Berkeley House Bed and Breakfast / 303 Berkeley Place
The 1897 Berkeley House Bed and Breakfast sits across the street from the Woodrow Wilson Birthplace. Keep walking to access all the restaurants and shops downtown Staunton offers. The innkeepers recently modernized the 8,000 square-foot Queen Anne Victorian mansion and retained many original details. You'll love the many tasty dishes served at breakfast. These include praline pecan French toast, spinach quiche, stuffed Dutch baby pancakes, and more. Make your stay even better by taking advantage of the American Shakespeare Center package, the craft beer package, or the champagne package.
To keep visitors safe and to continue to serve breakfast and social distance in the dining room, the Berkeley House is limiting occupancy to two guest rooms per night. The bed and breakfast has also increased cleaning and disinfecting procedures between guests and will not enter the guest rooms during guests' stays. The innkeepers will remain masked and gloved while in guest presence.
Holiday Inn Express and Suites / 47 Rolling Thunder Ln
The new Holiday Inn Express & Suites offers easy access to both downtown Staunton and the highway. Relax in the comfort of your home away from home. Rooms have comfortable beds, safes, mini fridges, blackout shades, and more. Bathrooms feature both tubs and separate walk-in showers. Amenities at the hotel include a business center, a complimentary hot breakfast from the breakfast bar, and access to a fitness center and an indoor pool. 
For your safety, Holiday Inn Express & Suites adheres to the IHG Way of Clean and promises "that when you're ready to travel again, your stay will meet our high standards of cleanliness." These standards include new and enhanced cleanliness initiatives and technologies. They also include frequent deep cleaning and disinfecting, especially of high-touch areas. Along with reduced contact at the front desk, guests may use the IHG Studio app, which allows content streaming as well as service requests and review of room charges. Guests and staff are expected to social distance. Spaces in common areas have been cleared and opened up and sanitizer stations have been placed for guests to use. 
Fairfield Inn and Suites, by Marriott / 114 Crossing Way, Staunton, VA
Visitors to Marriott's 98-room Fairfield Inn and Suites will know you've come to a good place when you enter the spacious lobby, which is bright with natural light. Guests can choose rooms with king-sized beds, queens, or suites designed to provide separate working and sleeping zones. If you want to catch up on work, you'll enjoy setting up your workspace with the free Wi-Fi, ergonomic chair, and moveable desk. The lobby's Corner Market stocks goodies 24 hours a day. There is also a fitness center and an indoor swimming pool. 
Marriott hotels subscribe to a "multi-pronged approach to meet the health and safety requirements of [their] "Commitment to Clean" standards." You can expect guests and hotel workers to wear masks, social distance, and respect posted occupancy limits, including in pool and fitness areas. Partitions have been installed at the desk, or you can use the Marriott Bonvoy™ app for contactless check-in, keyed entry, and service requests. Breakfast and coffee are served in to-go bags. Rooms and public spaces will be cleaned with enhanced cleaning practices, including electrostatic sprayers and hospital-grade disinfectants.
Tru By Hilton Staunton / 120 Crossing Way, Staunton, Virginia
Tru, Hilton's newest hotel chain opened in Staunton in late 2019. Tru focuses on building community. Ask the friendly staff for recommendations for taking advantage of the local culture and dining scene. Also check out the mural in the lobby featuring Staunton landmarks,  the real-time social media wall, and the 24/7 convenience kiosk stocking local products. Tru's  rooms feature great mattresses, lots of towels, and large TVs. Included in your stay is a complementary breakfast and access to the fitness room.
Tru is keeping you safe with the Hilton CleanStay program. They have amped up their already rigorous cleaning standards by using hospital-grade cleaners from trusted companies like Lysol. After the room is thoroughly cleaned,  inspects and verifies the room meets the CleanStay standards and places the Hilton CleanStay Room Seal with Lysol protection over the door. They are adding additional disinfecting steps to high-touch surfaces. During their stays, guests can adapt their housekeeping preferences to their comfort level. Additional requested items will be delivered to the rooms in protective wrappings. Face coverings are required at Tru. Dining and lobby areas have been changed to provide proper social distance between tables and chairs. Ask about biodegradable dishware and pre-plated meals for breakfast. Tru has also set up contactless food delivery spots for guest ordering from outside restaurants.
---
Newsletter Sign-up
Stay up to date on the latest and greatest happening in Staunton.