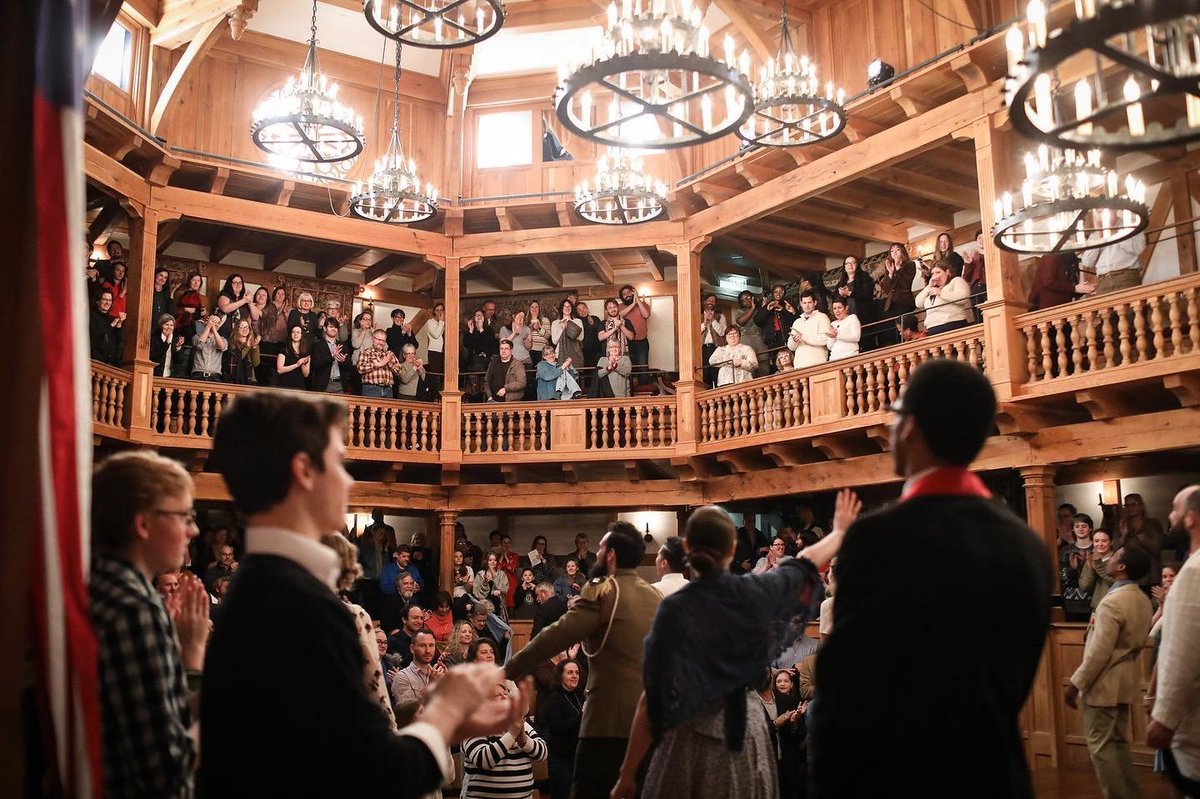 24 Hours in Staunton: Activities You Can't Miss
---
Staunton is located in the heart of the Shenandoah Valley and is the perfect base for exploring the region; even if you only one day to spend with us. Take in the top attractions and taste some local favorites. 24 hours may not seem like enough time to visit the best attractions in a city, but in Staunton it's certainly doable. We are highlighting the best of the best in the Queen City because we know your time is important. Let's jump into the list.
MORNING:
Start your day with some energy at Staunton's newest breakfast restaurant Sweet Addie's Waffle Shop. This fun and hip restaurant offers two menus depending on your preference; sweet and savory. Popular waffle pairings range from fried chicken and gravy, country ham, fresh mozzarella, to even peanut butter and cannoli cream. On top of this, they offer fresh locally roasted coffee to pair.
Other Staunton breakfast institutions include the popular Mrs. Rowe's Family Restaurant and Kathy's where you can find traditional breakfast fare such as omelets, biscuits and gravy, and delectable pancakes.
If coffee is your breakfast of choice, go visit one of the local favorites, Cranberry's Grocery & Eatery.
MID-MORNING:
You might have heard Staunton is known for museums. You heard correctly. Visitors flock here to discover the life and legacy of the 28th President at the Woodrow Wilson Presidential Library and Museum. History lovers appreciate the hands-on experience Frontier Culture Museum offers highlighting America's story of foundation. Camera enthusiasts run to the Camera Heritage Museum where over 7,000 cameras are on display while visitors learn about the fascinating story of photography.
When you think of activities to do, one might not think of cemeteries. Thornrose Cemetery in Staunton is considered one of the most beautiful cemeteries in the country. Visitors love taking walks throughout; appreciating the mortuary art, footbridge and tower, and the picture-popular stone arch main entrance. Please be respectful of the space and parking can be utilized along the shoulders of the cemetery.
AFTERNOON
If you're ready for lunch, you have to visit Wright's Dairy-Rite, another Staunton staple. This retro diner/drive-in has been feeding locals and tourists since the 1950's. They offer the classic hamburgers, chili dogs, and hand-spun milkshakes just like Grandma and Grandpa remember. Pro tip: grab their onion rings. Another tip: eat inside and place your order using their classic telephone set up.
After grabbing lunch, make your way to Gypsy Hill Park and take in the sights and sounds (you will hear plenty of ducks at the pond). Visitors enjoy taking advantage of the 1.3 mile walking loop, pool access, fishing, and covered pavilions perfect for a Summer picnic.
If you would rather sight-see, take a half hour drive to nearby Mt. Solon and take in the historic limestone rock structures (Natural Chimneys) that were once under sea level.
EARLY EVENING
After a day of exploring head back to your accommodation to freshen up, then head to The Shack where 2x James Beard Nominated Executive Chef Ian Boden focuses on tastes of the region while implementing his Jewish-European roots within his cooking. The Shack offers a five-course culinary experience with wine pairings available.
If you're searching for another Staunton classic, Byers Street Bistro offers gourmet pizza, salads, and a variety of handhelds. Their fried green tomatoes are a locals favorite! Bistro also offers a full bar and fun specialty cocktails.
LATE EVENING
The fun in Staunton doesn't stop at 5 p.m. You cannot visit Staunton without seeing a play at the American Shakespeare Center. This summer you can catch The Taming of the Shrew, Measure for Measure, and Much Ado About Nothing. Tickets tend to sell out quickly, so it's important you book your tickets in advance. After catching a play at ASC, walk up the street and visit Split Banana to indulge on homemade gelato.
A classic alternative to Shakespeare would be catching a new movie at Visulite Cinemas; where you can ditch the pop and grab a beer with your popcorn!
If you refuse to let the night end, walk next door to Baja Bean and catch live music by local artists and mingle with other locals and tourists.
THE NEXT MORNING
Before you hit the road, grab some pastries and espresso at Reunion Bakery. If you want some Staunton memorabilia to remember your quick trip, head over to Queen City Games & Gifts, where they offer a variety of Staunton-themed items for sale.
We hope you enjoyed your trip to the Queen City. Don't be a stranger and visit us again soon!
---
Newsletter Sign-up
Stay up to date on the latest and greatest happening in Staunton.