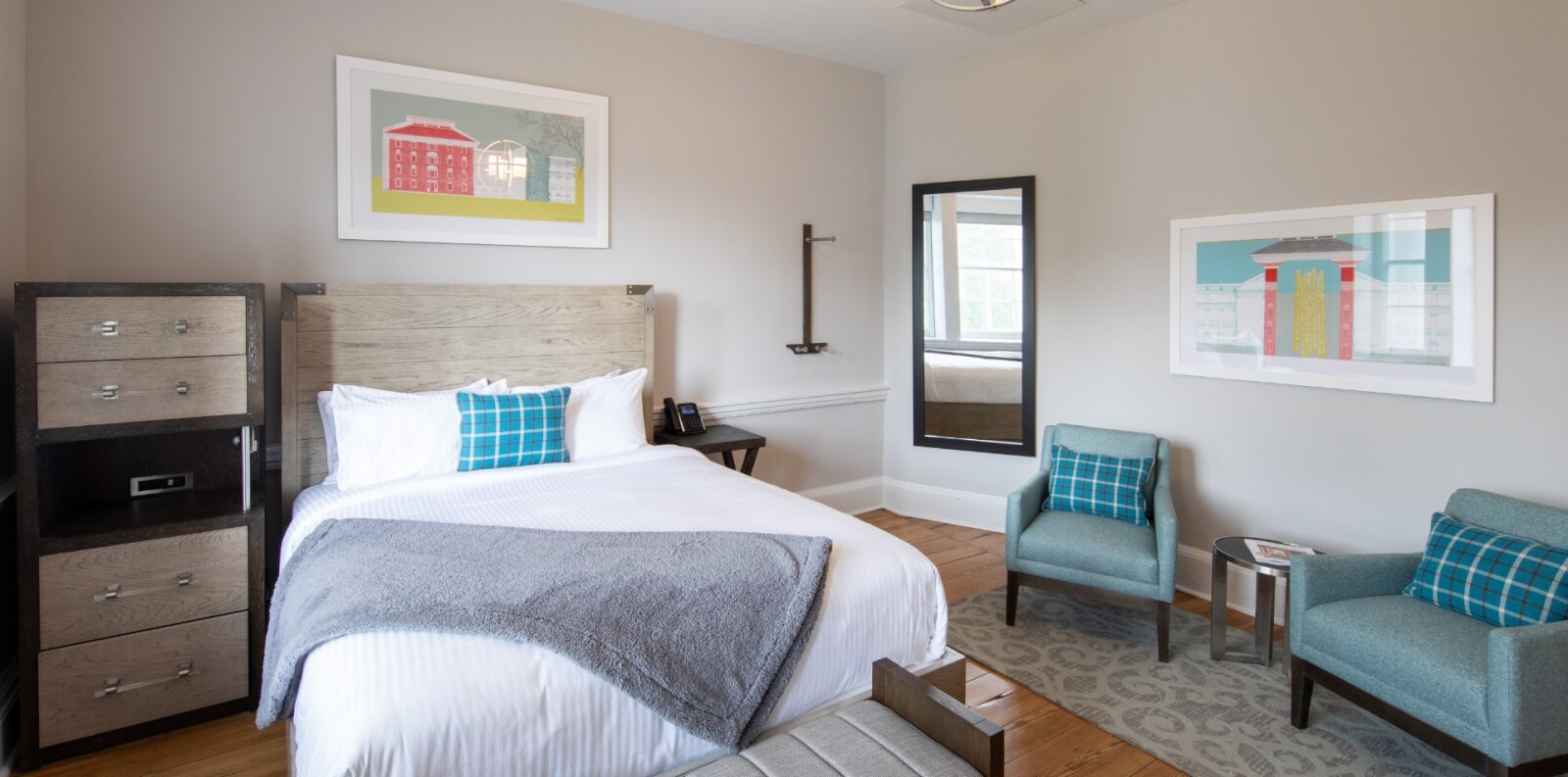 Stay
find a place to rest your head
Whether you prefer an urban setting close to downtown or a small inn just outside of town, Staunton has a wide range of accommodations to fit your style, vacation, and budget. With nearly 1,500 rooms to choose from, Staunton offers lodging options with easy access to highways, tourist attractions, dining, theater, shopping, and outdoor adventure.
With a visit to Staunton in the works, let us help you take care of the details.
Make the most of your time with experiences that matter most to you. Whether it's fun, nostalgia, or fresh air, we have it all simplified in our visitors guide. You can view our guide online or have a free copy delivered to your mailbox. Traveling with your fur baby; check out our pet friendly stays.
We can't wait to share our city with you. See you soon!
Newsletter Sign-up
Stay up to date on the latest and greatest happening in Staunton.