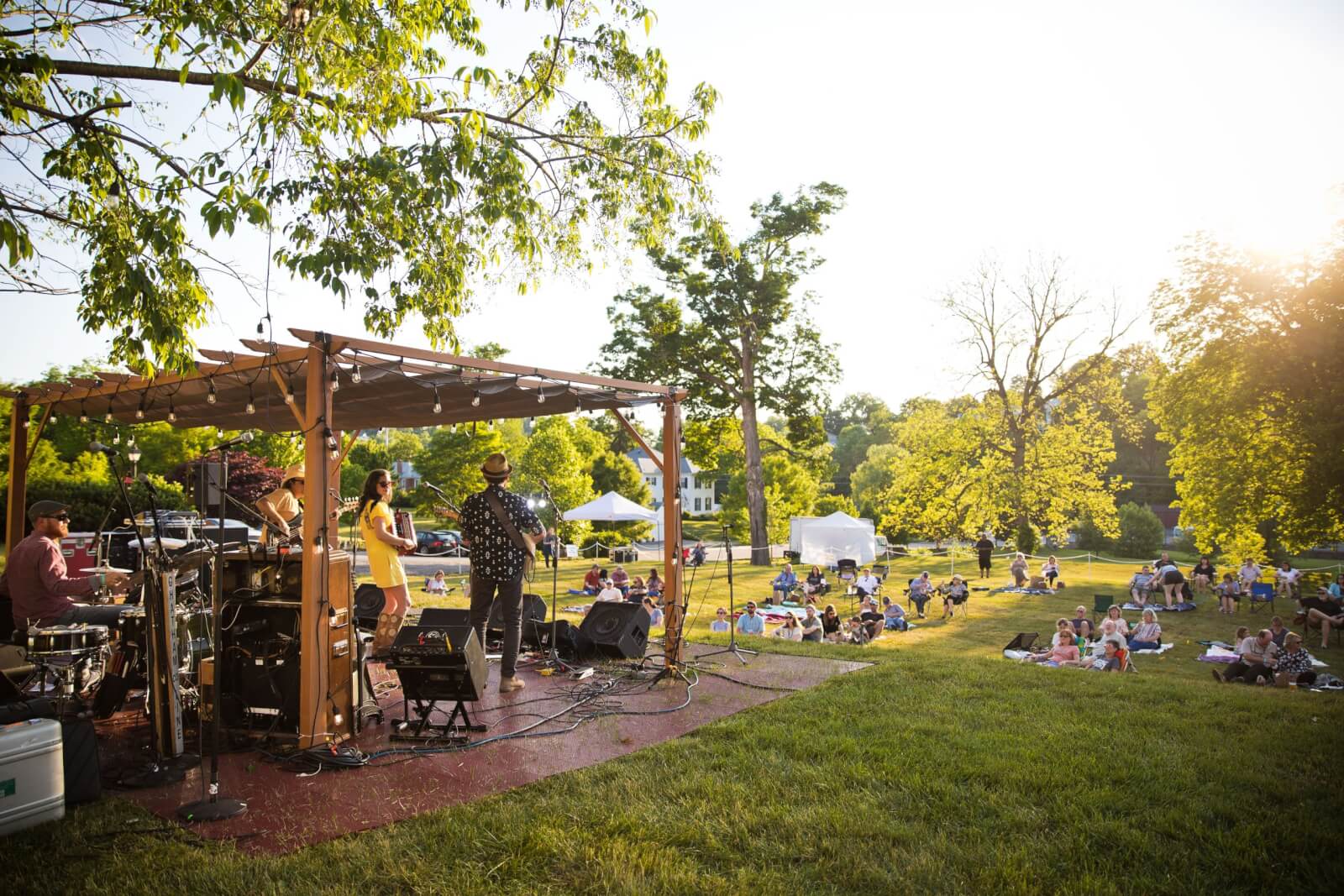 Live Music
Catch the Rhythm
Many people know that Staunton is home to the Statler Brothers, the legendary country vocal quartet. But did you also know that Staunton is home to a vibrant roots music scene?
In the summer, look for the Red Wing Roots Music Festival at nearby Natural Chimneys Park. Classical music fans will love Staunton Music Festival. Buskers entertain on the streets of Staunton every weekend. Check out the live music scene, happening almost nightly, at our breweries, tasting rooms and restaurants.
Newsletter Sign-up
Stay up to date on the latest and greatest happening in Staunton.