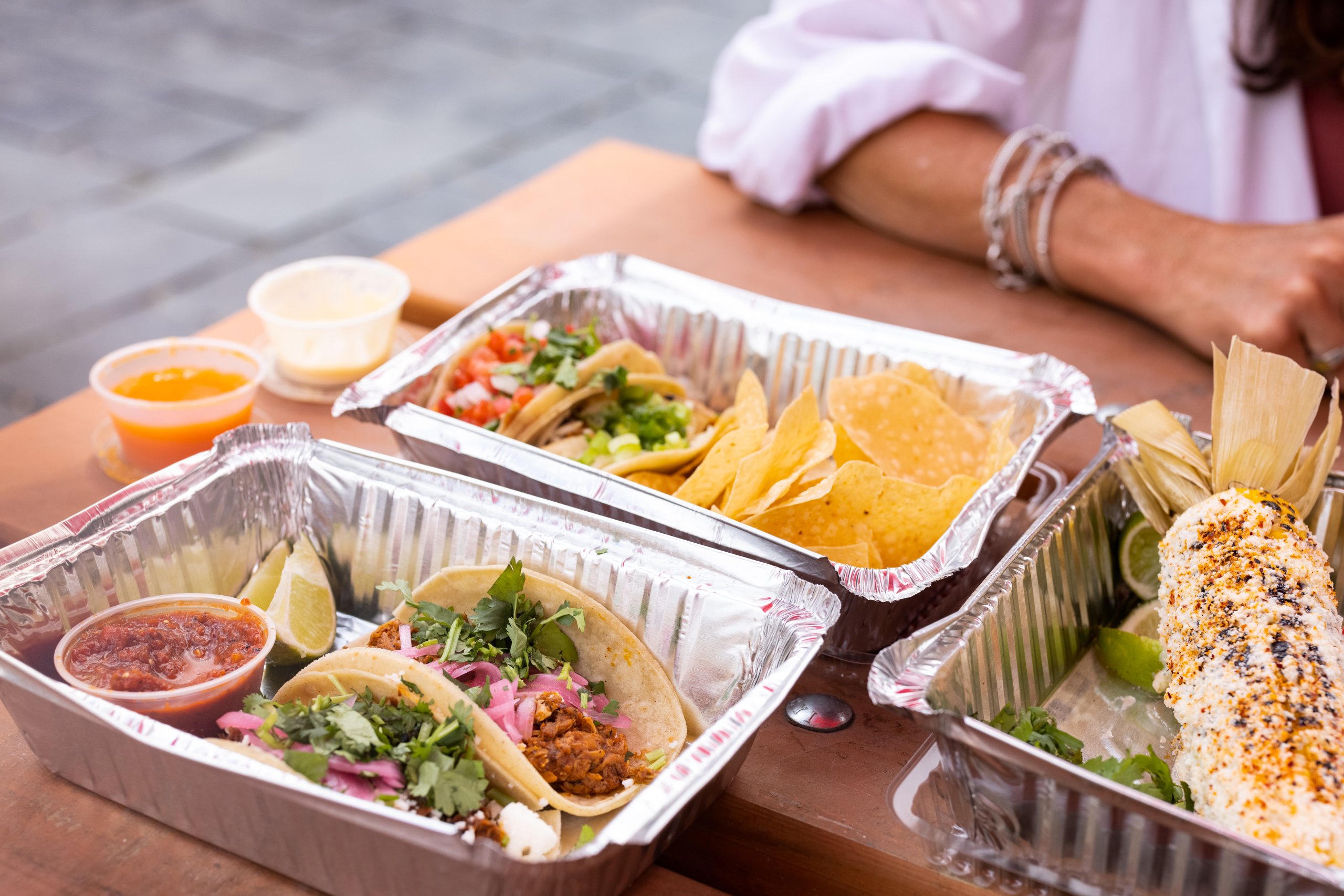 5 Top Tacos in Staunton
---
(Published 10/27/2022)
Are you team hard taco or soft taco? Steak or chicken? Salsa or guacamole? This endlessly versatile food was first officially eaten in Mexican silver mines. Popular because they were easy to carry and didn't need utensils, tacos have since traveled the world and evolved to incorporate all sorts of available ingredients. Despite the name meaning "light lunch," Americans crunch through 4 and a half billion tacos each year. Taco Tuesday only comes once a week, but fortunately, Staunton restaurants serve them every day. Here's our guide to the best taco spots in Staunton.
Chicano Boy
You won't be able to resist the homemade tortillas served up at Mexican-American taquería Chicano Boy Taco. Since 2015, jefe Justin Hershey has been creating flavorful tacos and enormous mission-style burritos. The made-to-order menu is simple. Start by choosing your base of choice: taco, burrito, or burrito bowl. Next, decide on your choice of fillings: brisket, seasoned ground beef, pork, chicken, sweet potato and black bean, squash, chorizo and potato, or shrimp. Next, pick one of four salsas that range in spiciness and go beyond simple tomato and chile. The orange habanero salsa has a carrot base. If the weather's nice, dine on the patio and wash your meal down with a beer (Mexican, American, and craft). Chicano Boy is just a short walk from downtown Beverley Street and it offers ample parking.
Baja Bean Co.
Baja Bean serves up delicious Tex-Mex food. Check out the specials or order the tacos (made with ground beef or shredded chicken) from the standard menu. You might also try the super tacos, made with steak, pollo, chorizo, shredded pork or beef and cheese, or beer-battered cod, or shrimp. Baja also serves street and grilled tacos and has a well stocked bar that includes beers on tap and by the bottle, wines, and mixed drinks like margaritas.
Brisket Taco
Brisket Taco Co. will open its brick-and-mortar store in the near future, but you're probably already familiar with the Texas-style smoked brisket from the farmers' market and festivals. Brisket Taco Co's mission is to bring "the heart of Texas to the Shenandoah Valley" with locally sourced meat smoked with a Texas flair. Look for local, organic toppings and cheeses. Menu offerings include tacos, quesadillas breakfast tacos, nachos, and sides. Try a Belt Line made with smoked brisket topped with crispy fried onions, cilantro, and sweet BBQ sauce, or a Ranch Hand, which incorporates egg and pepper jack cheese. Tacos make great breakfasts, too!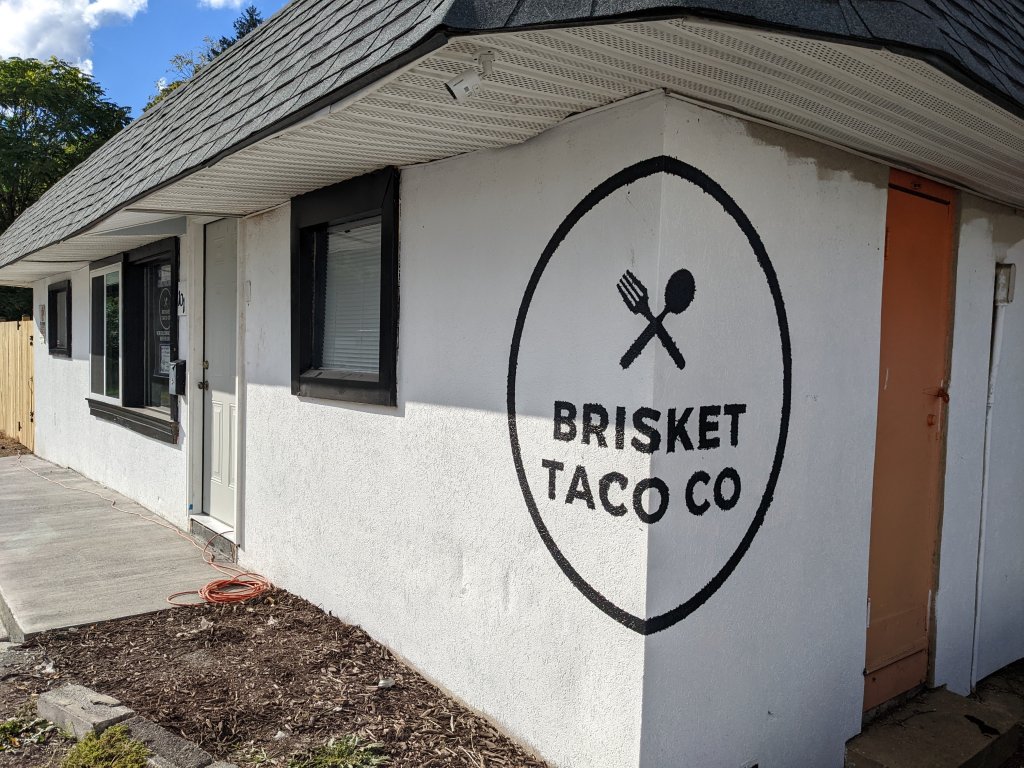 Mi Rancho
Mi Rancho has two Staunton locations serving fresh Mexican favorites and a menu of wine, beer, and icy margaritas. They also have a menu of a dozen tequilas for you to try. The extensive menu is flavored with hometown spices from Jalisco, Mexica. It includes appetizers, a la carte favorites, combo platters, specials, and vegetarian selections. Tacos are available as sides, parts of combos, taco salads or platters. Try the Tacos de Carne Asada, which are soft corn tortilla tacos served with grilled steak or Tacos al Pastor, which include Mexican chorizo. If you're feeling bold, try the Tacos de Lengua, which are made with cow tongue, hot salsa, and onions. Mi Rancho also serves fish and chicken tacos as well as a kids' combo platters for smaller appetites.
El Puerto
Family-owned El Puerto Mexican Restaurant has been a Staunton staple since 2003. Featuring fresh tortillas and the only Mexican all-you-can-eat lunch buffet in town, El Puerto will tempt your tastebuds for lunch and dinner. Try the Taco Trio, made with savory steak, pork, and chicken, or the California Fish Tacos. If you're yearning for spice, the Tacos a la Diablo will fit the bill with its grilled beef marinated in chipotle sauce. Save room for flan or sopapillas for dessert. There's a separate kids' menu.
See Facebook for Wednesday and Friday night specials.
---
Newsletter Sign-up
Stay up to date on the latest and greatest happening in Staunton.