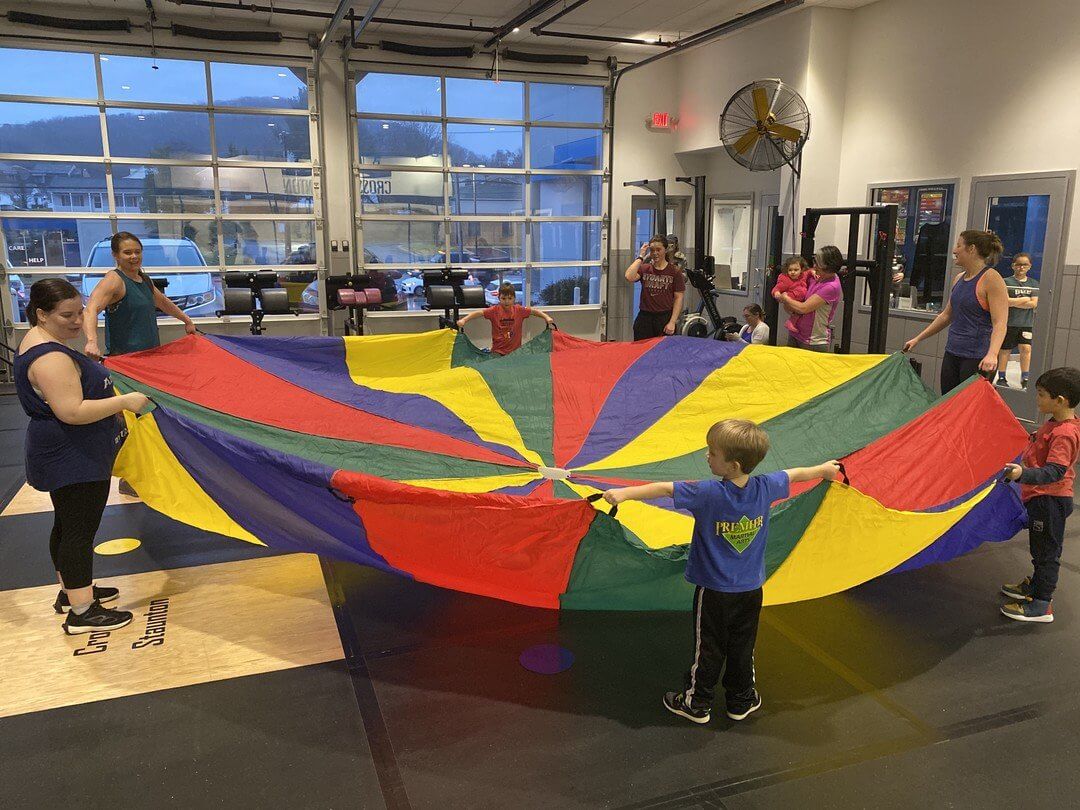 A Kid-Friendly Weekend in Staunton
---
Visiting Staunton with the little ones and worried about finding things to do? Don't stress! Fortunately the Queen City has a plethora of activities for kids (and even the kids at heart). To make planning easier, we have put together a weekend itinerary so you don't have to.
SATURDAY
Morning:
You and the crew made it to Staunton! Let's start the weekend by taking a family stroll to Cranberry's Grocery & Eatery to grab coffee, juice, and light breakfast fare to fuel up before a fun day of exploring.
After getting the family wired up on caffeine and OJ, start the day with a visit to the Frontier Culture Museum. Kids can explore recreations of historic settlements, learn about early American colonies, and interact with farm animals. Make sure to wear good walking shoes and pack sunscreen!
If the kids prefer to run wild, head to Gypsy Hill Park. This large park offers a playground, skatepark, walking trails, a duck pond, and picnic areas. Let the kids run around and enjoy the outdoor activities; including a ride on the popular Gypsy Express train!
Afternoon:
After spending mid-morning at Frontier Culture Museum or Gypsy Hill Park, head to Remedy Burger downtown and grub on some delicious smash-burgers. The kids will love the Happy Tray consisting of a burger or grilled cheese with a side, drink, and collectible toy.
After refueling, Visit Pufferbellies where the fun will continue for the kids. Most toy stores have a strict do-not-touch policy, but not at Pufferbellies. They encourage kids to pick up toys and have fun. Fun fact: Pufferbellies is the largest toy store in the Shenandoah Valley!
If there is still time before dinner, head around the corner to Sunspots Studios where the family can watch live glassblowing demonstrations free of charge from 11 am – 4 pm. If your little one wants to blow their own ornament, reservations are required!
Evening:
Head back to your hotel, freshen up, and take the family to dinner at Mill Street Grill. This family-friendly restaurant offers a variety of options, including famous ribs, sandwiches, and seafood. They also have a kids menu with smaller portions. The little ones will love the complimentary peppermint ice cream after dinner.
After dinner, catch a live show at the American Shakespeare Center's Blackfriars Playhouse. A true family-friendly activity, enjoy a live Shakespearean performance or a classic play put on by world class actors. Make sure to get your tickets early, weekend shows tend to sell out quickly!
Following the performance, head to Split Banana to grab some homemade gelato and talk about the fun-filled day everyone had.
SUNDAY
Morning:
Day 2 is here! Yesterday was long, so take it slow this morning and have a sit down breakfast at Kathy's, a Staunton institution. Mom and Dad will appreciate the family-style atmosphere, but the kids will appreciate the chocolate chip pancakes!
After a filling breakfast, take the kids bowling at Staunton Lanes. A crowd favorite, the family can enjoy bonding time while having some friendly competition.
If your family wants to opt for an educational afternoon, head to Woodrow Wilson Presidential Library and explore the life of America's 28th President. The museum offers a variety of tours that cater to all ages. Kids love getting up close and personal to Woodrow Wilson's original Pierce-Arrow Limousine.
Do you have car lovers in the family? Here's a bonus option: Head to Staunton Fire Department at 500 N. Augusta St. to view the "Jumbo"– the oldest motorized fire engine in Virginia and the only remaining 1911 Robinson Fire Engine. The museum is free to visit and typically open from 8 a.m. to 7 p.m.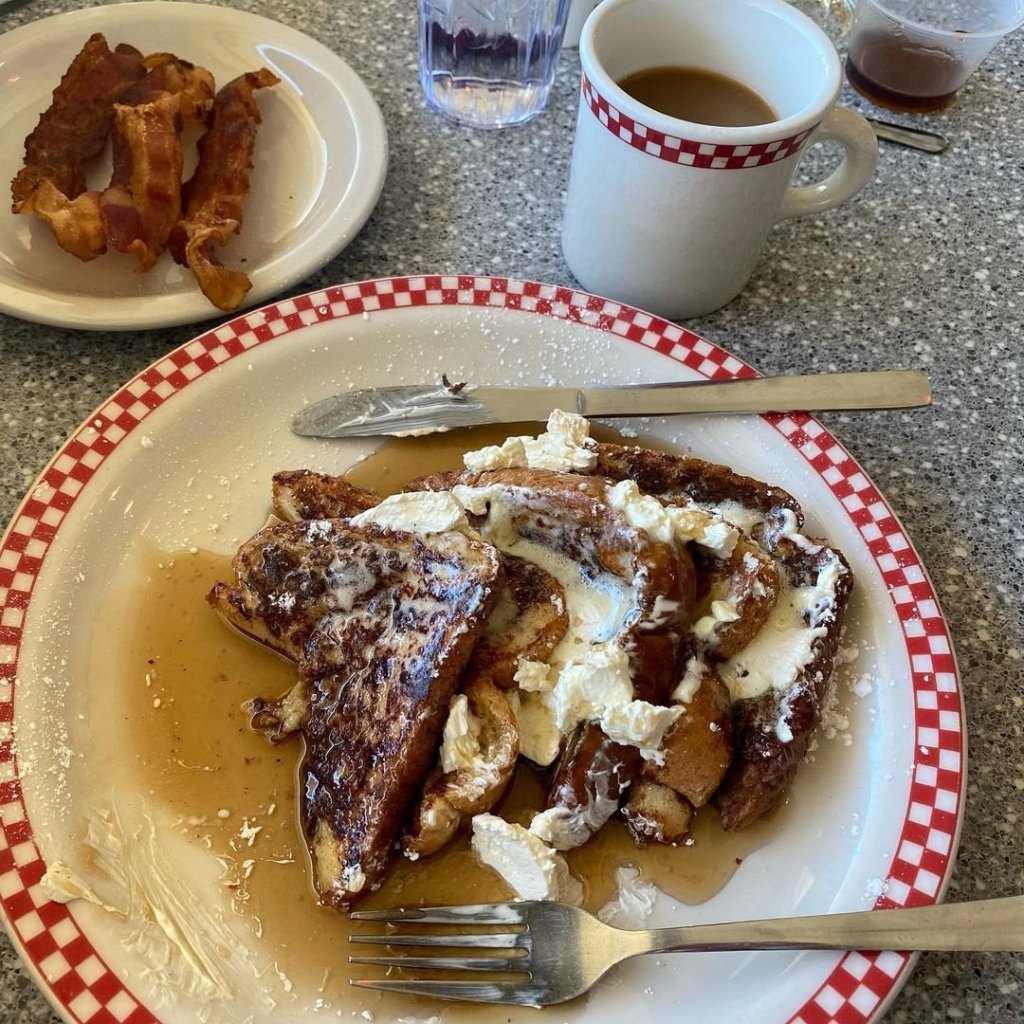 Afternoon:
After a fun morning of museum-hopping, take the family for a quick road trip to Grand Caverns in nearby Grottoes. The limestone cavern is America's oldest operating show cave in the United States. This adventure will surely bring out the Indiana Jones in your little one. Reservations are required so book ahead of time!
If the crew wants to stay in Staunton, head over to Crack The Code Escape Room where the entire family will experience challenging puzzles, thrilling moments, and an exciting storyline.
Evening:
If there is time left before dinner, head over to Sears Hills Bridge (Woodrow Park) where the family can get a selfie together overlooking the city skyline.
Opt for an early dinner at Gloria's Pupuseria where the family can try the flavors of El Salvador! They specialize in handmade Pupusas, however they offer a kid-friendly menu with a lovely vibe the entire family will enjoy.
To wrap up the last day, a trip to Staunton isn't complete without seeing a movie at Visulite Cinemas. This independent theater screens a mix of family-friendly movies and new releases. The kiddos will enjoy the luxurious reclining seats, surround sound, and excitement only a movie theater can provide.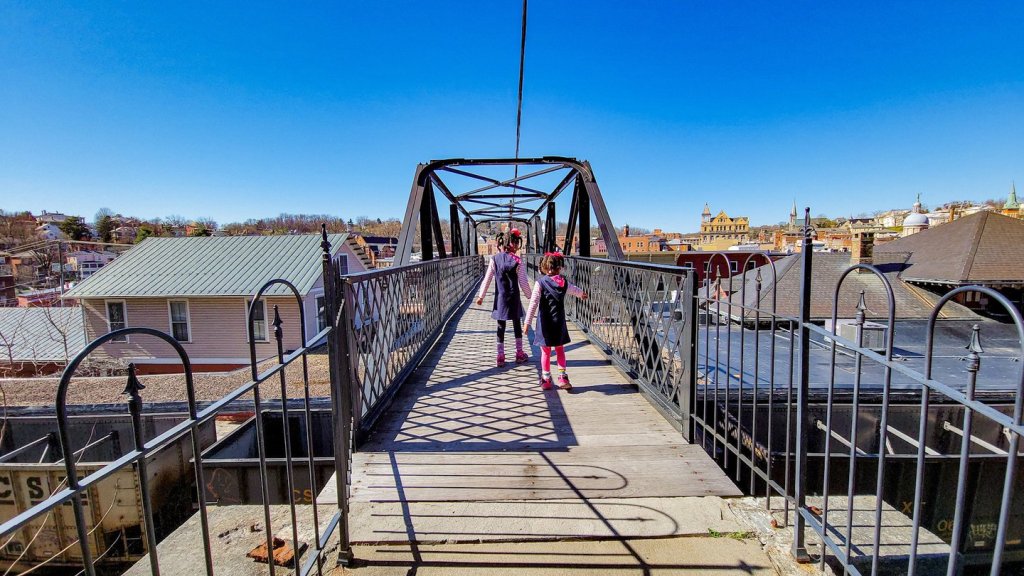 ---
Newsletter Sign-up
Stay up to date on the latest and greatest happening in Staunton.