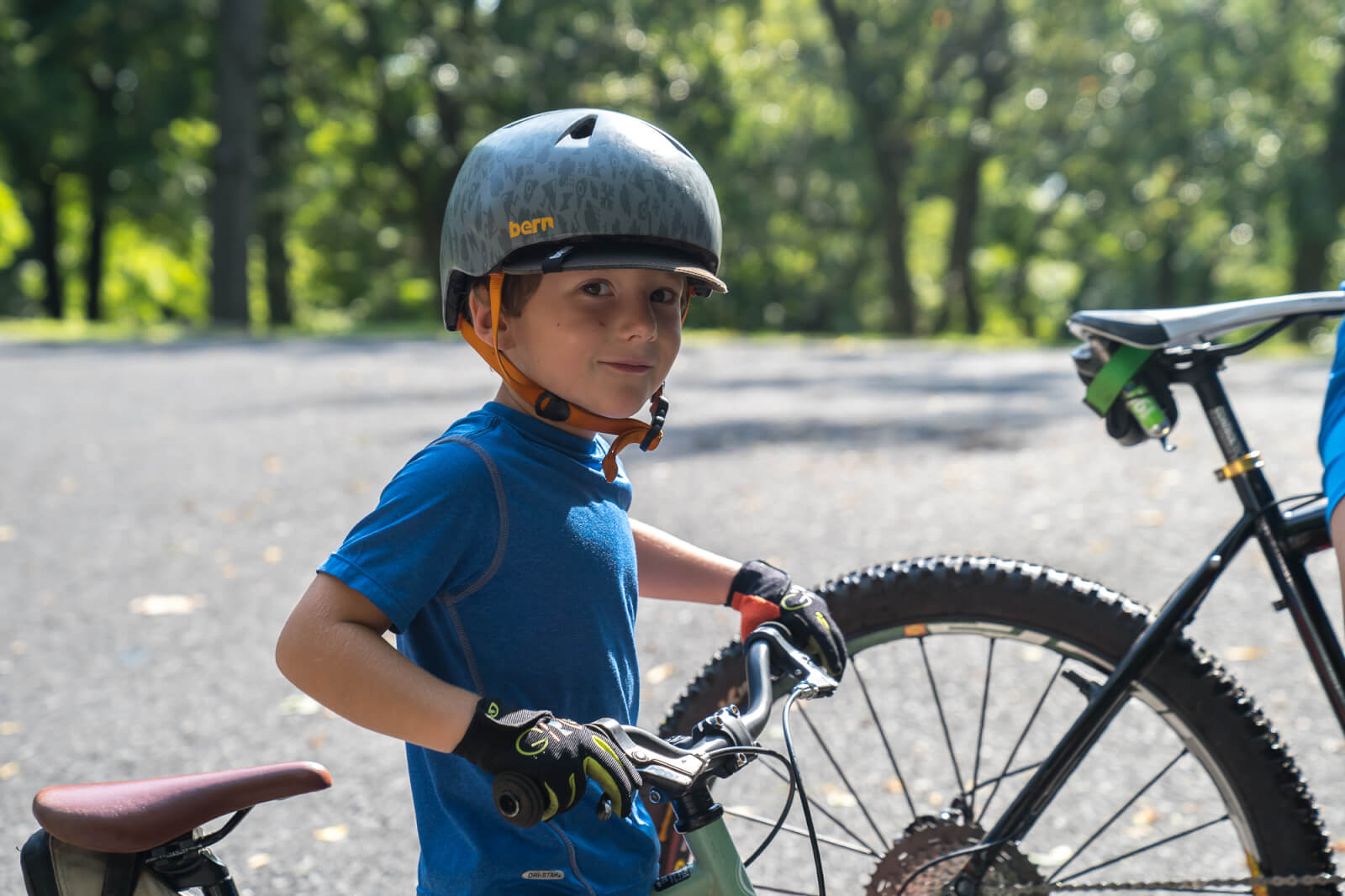 Biking with Kids
---
With the kids out of school, we're all looking for fun ways to keep the entire family occupied. Biking is a great reason to get outside and enjoy the sunshine and get some exercise. Fortunately, we have a number of kid-friendly spots to ride. Just remember to practice some social distancing. Here's our round-up of family-friendly rides
Gypsy Hill Park
Looking for a mostly flat route that's good for younger legs? Gypsy Hill Park's 1.3-mile paved loop is a good way to get the littles used to pedaling. The loop is open to pedestrians, bikes, and cars, but drivers move slowly and know to be cautious. You'll see the duck pond as you circle the park, and it's a nice spot to head as the ride winds down. If your youngsters are just learning to balance, the park also offers a large, flat parking lot near the Gypsy Hill Gym. Used as event parking, this lot is often empty.
Betsy Bell Wilderness Area
Give your legs a dose of burn in the Betsy Bell Wilderness Area. Bikers can ride up the gravel road to the overlooks at the top. Enjoy a bird's-eye view of Staunton before finishing the1.1-mile loop on the trail through the woods.
Montgomery Hall Park
More advanced mountain bikers will want to test their endurance at Montgomery Hall Park. More than four miles of singletrack wind through the woods, so you'll be able to bask in the glow of the foliage as you power up the steep hills. The trails are quiet and well maintained, but you might occasionally share them with hikers.
Augusta Springs Wetlands
Beginning cyclists will be able to enjoy a bit of independence as they circle the ¾-mile loop at Augusta Springs Wetlands. The flat trail is located 20 minutes from Staunton and is made up of wooden boardwalks and pea gravel. Interpretive signs about birds and wildlife set up along the trail make nice resting and catch-up spots. Nature lovers will enjoy spotting birds and checking out what native plants are in bloom
South River Greenway
Take a trip to Waynesboro to enjoy the South River Greenway. Part of the park system, this flat, paved path caters to walkers, runners, and bikers. Stretching just over a mile along the South River, the trail treats visitors to views of river, parkland, and the city's industrial heritage. There's parking at both ends and interpretive signs identify wildlife you might see.
Chessie Nature Trail
Head down to Lexington to explore the Chessie Nature Trail as it stretches 7.2 miles along the Maury River. Once a Chesapeake & Ohio Railroad bed, the flat route stretches between Lexington and Buena Vista. Riders of all ages and abilities can enjoy the trail as it can be completed as a longer out-and-back or short excursion through rural forest and farmland. Parking can be found at both ends.
Mountain View/Grand Caverns Park Path
1.4 miles of sidewalks and gravel pathways connect the Mountain View and Grand Caverns parks. This flat stretch through Grottoes gives you a scenic view of the mountains, and access to the South River and the fitness trail in Grand Caverns Park.
Virginia Blue Ridge Railway Trail
This one's a bit of a drive, but the trip over Afton Mountain and the incredible scenery of Nelson County make it worth it. The 7-mile Virginia Blue Ridge Railway Trail stretches along the Tye and Piney Rivers, offering privacy, five cool bridges, a crushed gravel trail bed, and a renovated historic depot and visitor's center.
Did You Know?
For bikes, repairs, and supplies, visit Black Dog Bikes in downtown Staunton.

Keep your bike off Staunton's sidewalks in the commercial district downtown.

For safety tips and an overview of Virginia's biking laws.

For more routes, check out

Bike the Valley

.
---
Newsletter Sign-up
Stay up to date on the latest and greatest happening in Staunton.