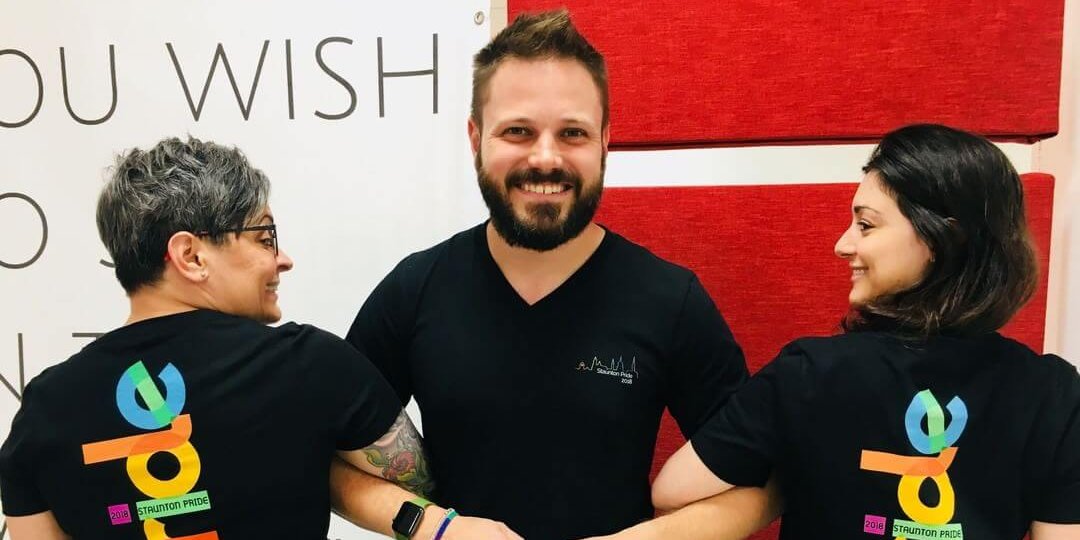 Celebrate Pride in Staunton, VA
---
(Published 10/13/2022)
October is LGBTQ+ history month, and Staunton Pride as well as various community partners are working together this fall to host a number of Pride events, including the first in-person Staunton Pride Festival since before the pandemic. The two-week lineup will include both fun and serious events designed to celebrate and support the LGBTQIA2+ community and its allies. It will also work to address holistic community health.
The goal of Staunton Pride is to provide "diverse programming and events throughout the year, aimed at celebrating, uplifting, and advocating on behalf of our multi-faceted and intersectional communities."
Pride Festival
All are welcome at the fun, family-friendly event, which will be held in Gypsy Hill Park in the area surrounding the bandstand on Sunday, October 23, from noon-5 p.m.
The festival will feature food trucks, a big beer garden, and a special area with fun activities to keep the kids busy. You'll enjoy browsing booths set up by 30+ LGBTQ+ owned and affirming community groups, businesses, artisans, and more. You'll also find lots of entertainment taking over the bandstand.
Bandstand Entertainment
The following performers will take the stage at the Gypsy Hill Park bandstand from noon-5 p.m.
Health and Wellness Hub
The festival's health and wellness hub will address our community's mental, physical, sexual, and holistic health. It will provide Covid vaccinations for ages 5+ as well as information about Monkeypox, STI testing, and more. Healthcare providers will be present to answer questions. Other community partners will include Central Shenandoah Health District, The ARROW Project, Alzheimer's Association, Blue Ridge Abortion Fund, Valley Community Services Board, and other organizations devoted to our community's well-being.
Other Community Events
October 15:AFSP Out of the Darkness Walk at Gypsy Hill Park, 9:45 a.m.

The American Foundation for Suicide Prevention's Out of the Darkness Community Walk will support AFSP's mission to increase research, education, and advocacy for suicide prevention.
October 27:Rocky Horror Picture Show at Visulite Cinema, 8:30 p.m.

Come in costume and ready to dance to "one hundred minutes of pure queer celebration that manages to concoct a bizarre cocktail of sincerity and reckless abandon." Tickets are free, but you need to get one ahead of time. No throwing of glitter, rice, etc.!
Want to get involved or have questions? Contact Staunton Pride.
All festival proceeds will support the festival and the Shenandoah LGBTQ Center. You can also help out by purchasing some Pride swag.
Check out the #takeupspace Project, which documents how the local LGBTQIA+ community creates an identity that "exist(s) beyond the binaries, the boxes and the labels." Feeling inspired? Contribute your own spin on the theme.
---
Newsletter Sign-up
Stay up to date on the latest and greatest happening in Staunton.