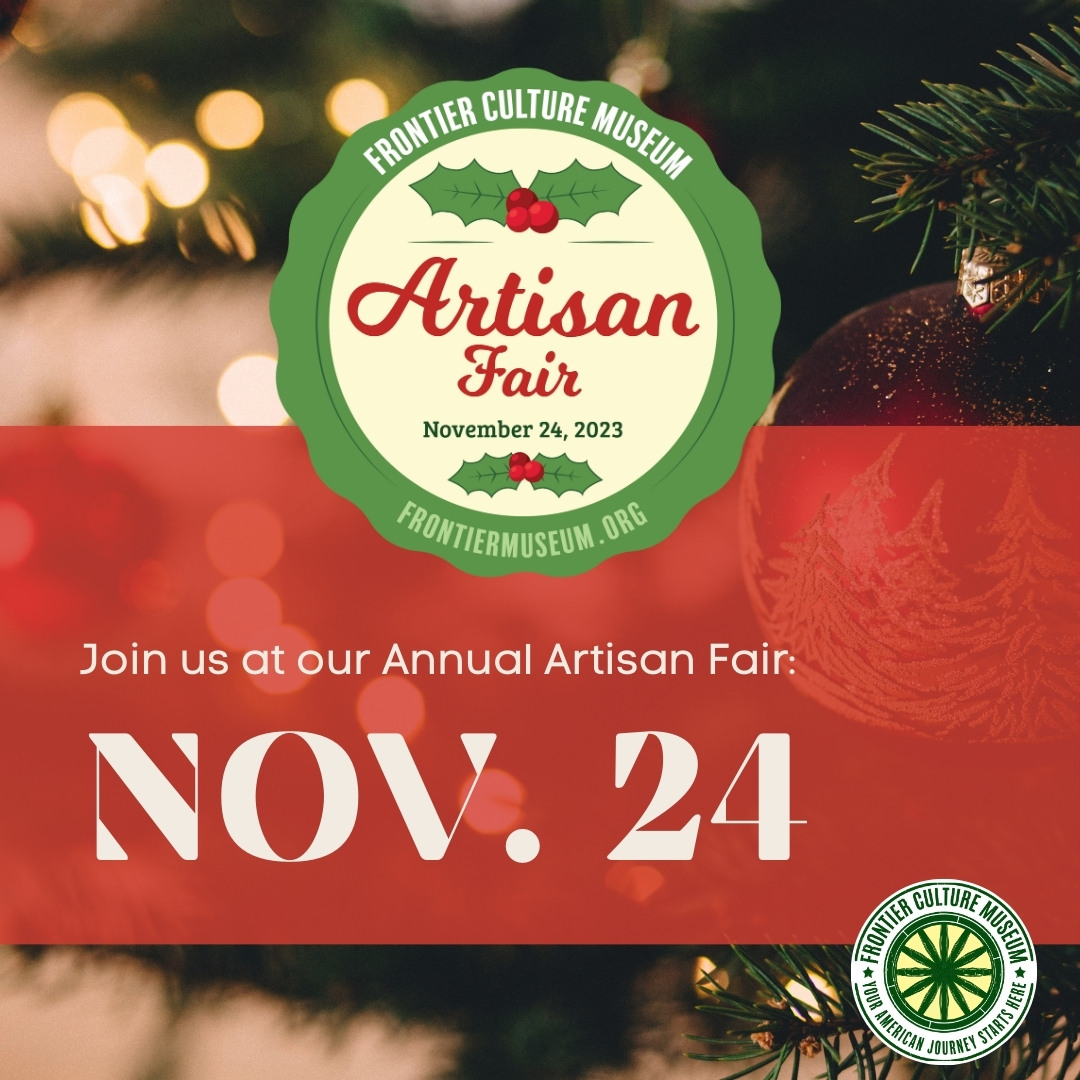 2023 Artisan Fair
This event is no longer available.
The Frontier Culture Museum's Annual Artisan Market is back to kick off the holiday season. Join us on November 24, 2023 from 9:00 AM – 5:00 PM for a crafts fair featuring local vendors. All crafts are made by the vendor, so it is the perfect time to get a gift for everyone in your life.
Don't forget that on November 24th, we also start our Holiday Traditions. Learn what Belsnickling is, deck the halls with holly, and hang stockings by the fire. Experience the smells of the holidays as we bake special treats. Explore how people in the past celebrated (or didn't) with us at the museum!
This is a Pay-What-You-Will Donation Day, so bring the entire family!
Frontier Culture Museum
1290 Richmond Rd
Staunton VA, 24401
Nov 24, 2023
09:00 am - 05:00 pm
(540) 332-7850
Newsletter Sign-up
Stay up to date on the latest and greatest happening in Staunton.