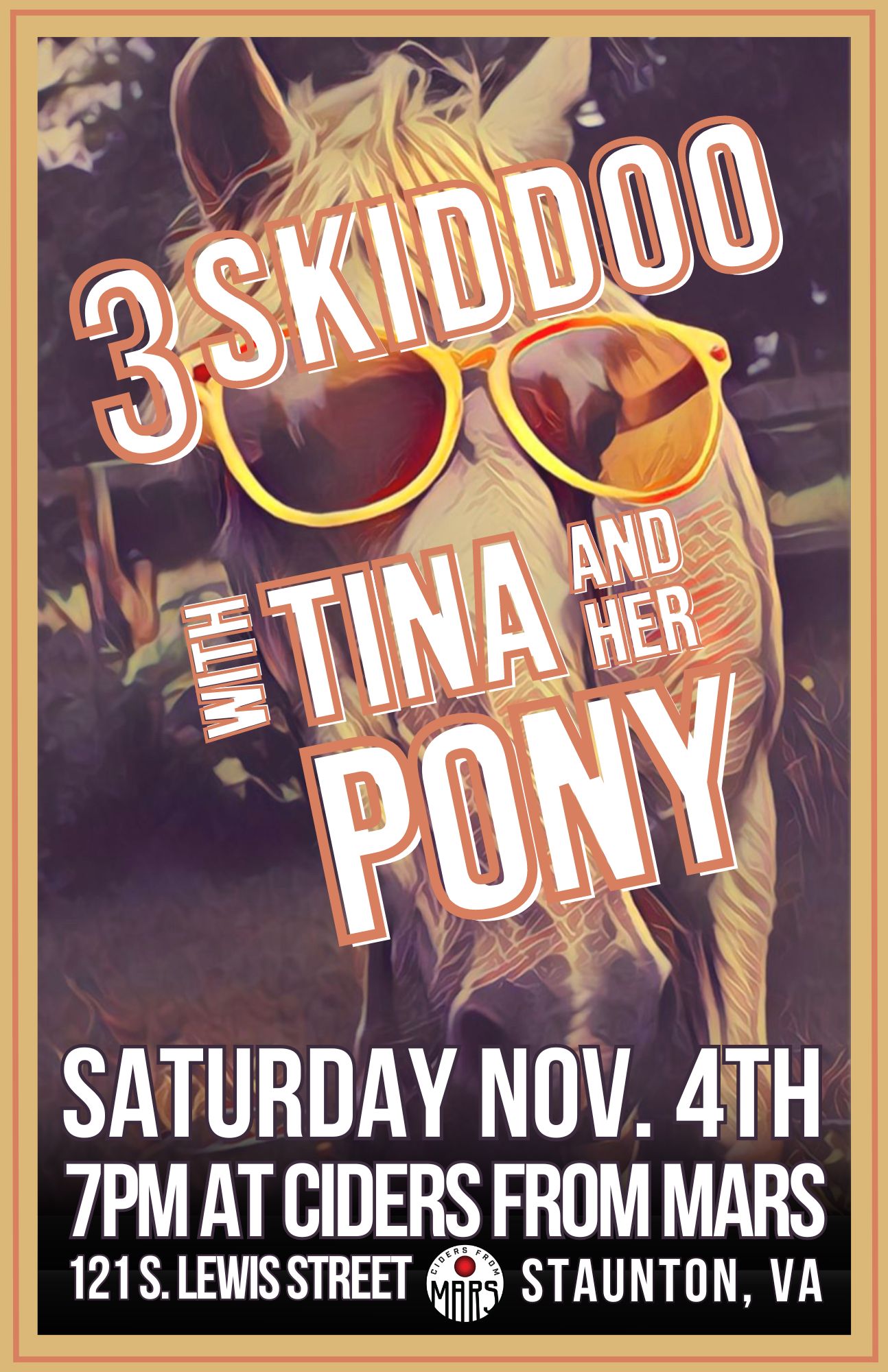 3 Skiddoo with Tina and Her Pony
This event is no longer available.
Local Country Noir/Backyard Swing favorites grace the CFM Stage once again with special guest Tina and Her Pony!
Ciders From Mars
121 S. Lewis St.
Staunton, VA
Nov 4, 2023
07:00 pm - 09:00 pm
Newsletter Sign-up
Stay up to date on the latest and greatest happening in Staunton.