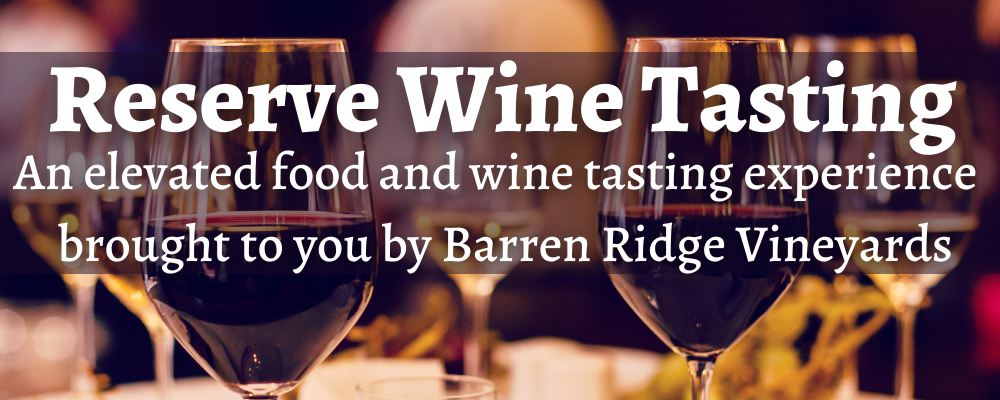 A Very Special New Year's Eve Reserve Wine Tasting
This event is no longer available.
This specialty wine tasting is a fantastic experience for all wine lovers, from beginners to connoisseurs alike. It offers detailed explanations on how to taste wine professionally, alone and with food pairings, including an in-depth exploration of the differences in aromas, flavors, and characteristics of varietals included in your tasting.
We will taste three Barren Ridge wines and three specially curated international wines.
Each reserve tasting comes with a cheese and charcuterie plate catered by Vito's Italian Market. When making your reservation, please specify if you require a vegetarian option. Cost $60 per person.
Barren Ridge Vineyards
984 Barren Ridge Road
Fishersville, 22939
Dec 31, 2022
05:00 pm - 07:00 pm
(540) 248-3300
Newsletter Sign-up
Stay up to date on the latest and greatest happening in Staunton.