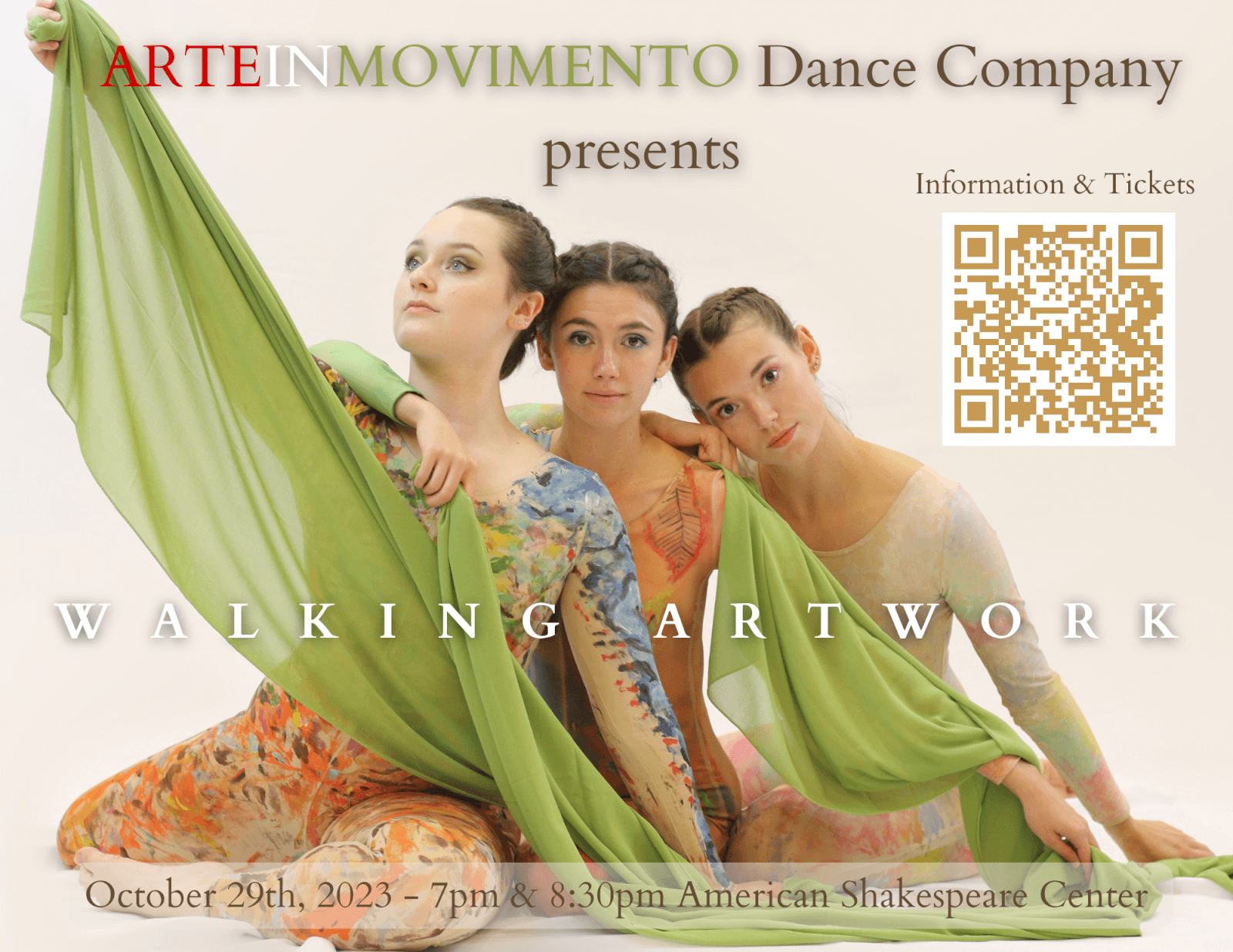 ARTEINMOVIMENTO Dance Company's Walking Artwork
This event is no longer available.
ARTEINMOVIMENTO Dance Company's Walking Artwork invites you to join us for an incredible evening of dance as ARTEINMOVIMENTO Dance Company presents their mesmerizing performance, Walking Artwork. Prepare to be captivated by the graceful movements and artistic expressions of the talented dancers from ARTEINMOVIMENTO, originally composed music, and costume art created by members of Shenandoah Arts Council. With their unique blend of contemporary and traditional dance styles, they will take you on a journey that will leave you in awe. ​Don't miss this opportunity to witness the beauty and passion of Walking Artwork. Book your tickets now and immerse yourself in an unforgettable evening of dance at The American Shakespeare Center Blackfriars Theater.
Blackfriars Playhouse American Shakespeare Center
Blackfriars Playhouse 10 S. Market Street
Staunton, 24401
Oct 29, 2023
07:00 pm - 08:00 pm
(540) 975-3955
Newsletter Sign-up
Stay up to date on the latest and greatest happening in Staunton.