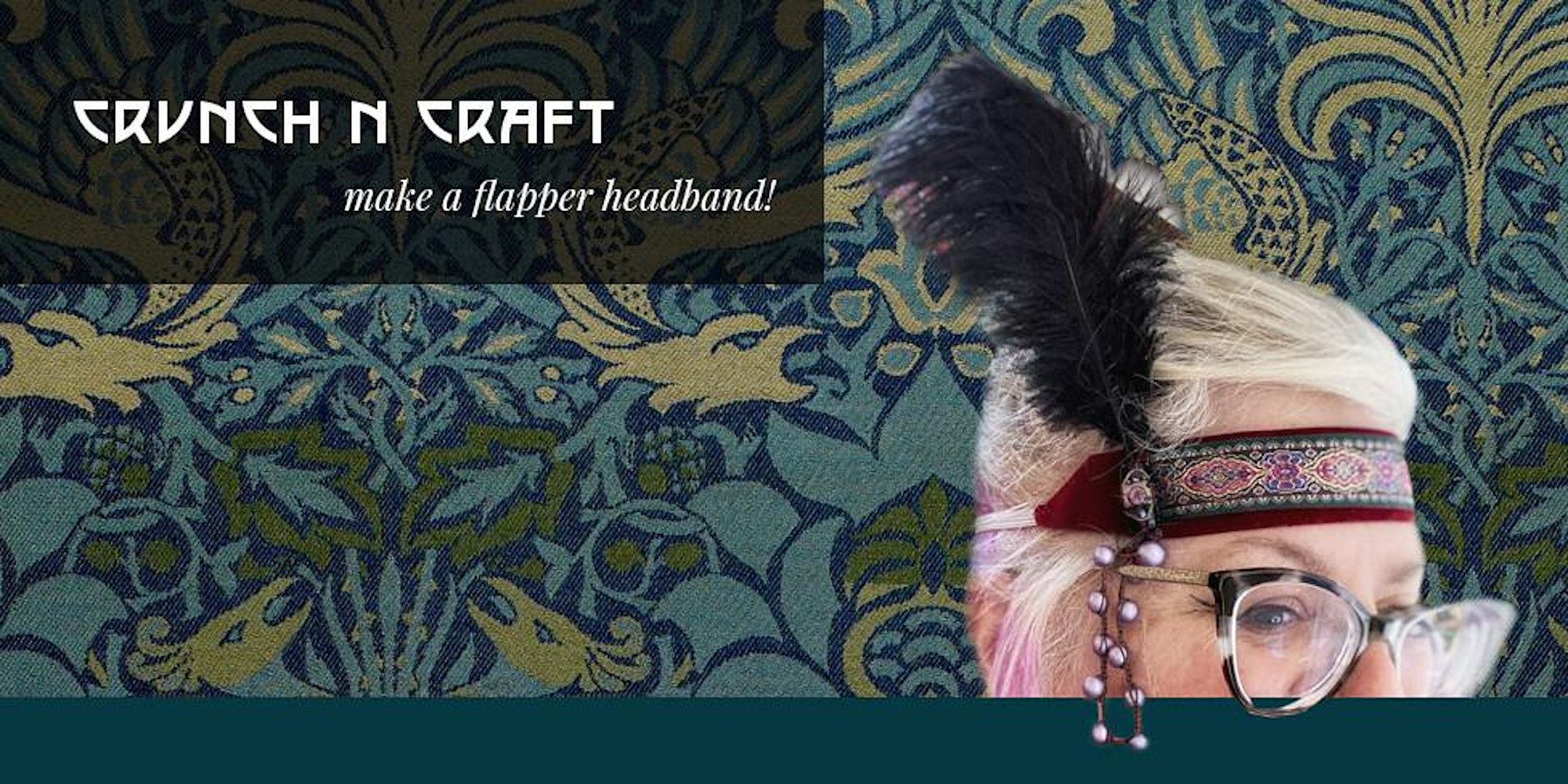 Crunch n Craft: FLAPPER Headband for Bankers' Ball
This event is no longer available.
Going to the Banker's Ball?
Making a Halloween costume?
Flapper in a former life?
🎉 CRUNCH N CRAFT: Where Brunch meets Creativity! 🎉
Calling all time-travelers! Craving a brunch as lavish as Gatsby's soirees? Ready to craft without a time machine? Join our Flapper-tastic Class!
#BrunchGoals 🍳 | Savor catered delights, sparkling sips, and a crafty escapade!
Crafting Chic Headbands 🎨 | No experience needed! Dive into feathers, beads, ribbons, and more. Our craft champs will guide you, creating a headband worthy of that green light.
Why Join? 🌟 Unleash your creativity! 🌟 Connect with kindred spirits 🌟 Devour Pauleen's & Chef Jimmie Salonie's scrumptious brunch.
🎉 Secure Your Spot! Limited space available.
TICKETS $50 | includes catered brunch and everything you need to make a fabulous flapper headband!
B R U N C H M E N U
Overnight Oats | Yogurt | Almonds | Oats | Strawberries | Brown Sugar
Spinach Cheddar Quiche
Ham Egg & Cheese Biscuits
Turkey Sausage Potato Hash
Art Hive Creative Reuse and Art Center
835 Spring Hill Road
Staunton, 24401
Sep 3, 2023
12:00 pm - 02:00 pm
(540) 218-5321
Newsletter Sign-up
Stay up to date on the latest and greatest happening in Staunton.