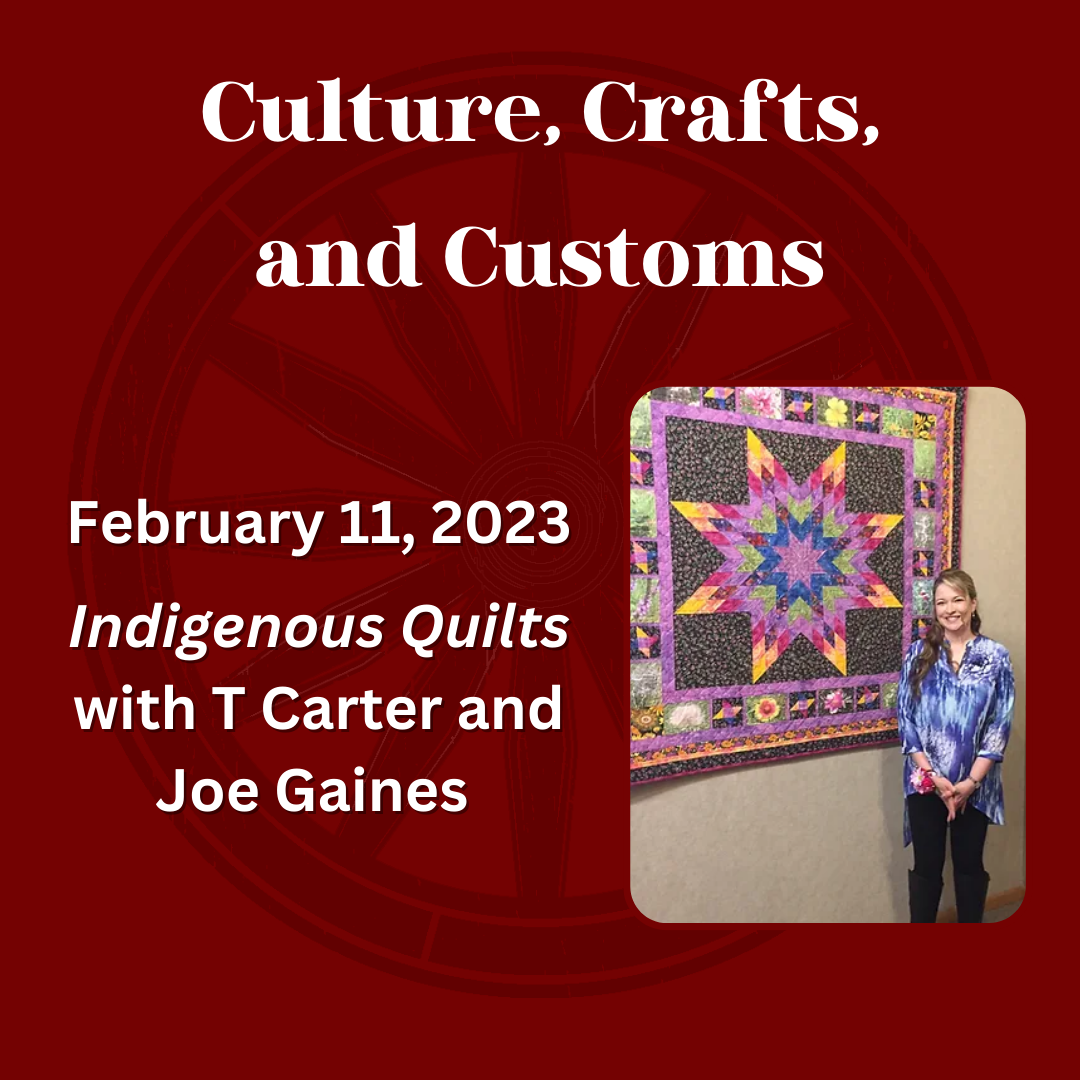 Culture, Crafts, and Customs: Indigenous Quilts
This event is no longer available.
Join the Frontier Culture Museum and T Carter for our first Culture, Crafts, and Customs. Our first program will be Saturday, February 11, 2023 at 1:30 PM.
Entrance to this program is included in regular museum admission.
T Carter is a Historian, Fiber Artist & Storyteller, and for the first session of the Frontier Culture Museum's "Cultures, Crafts, and Customs" series, T will exhibit a trunk show of her Indigenous quilt collection at the Museum. This collection includes a colorful variety of quilts inspired by
Native American and Indigenous history, culture, and lifeways. Through star quilts, wildlife appliqué and beadwork, T shares stories passed down by the oral tradition, and exposes hidden history. The trunk show is followed by a traditional singing, drumming, and dance lesson provided by Joe Gaines from the Choctaw Nation.
Frontier Culture Museum
1290 Richmond Rd
Staunton, 24401
Feb 11, 2023
01:30 pm - 03:30 pm
(540) 332-7850
Newsletter Sign-up
Stay up to date on the latest and greatest happening in Staunton.