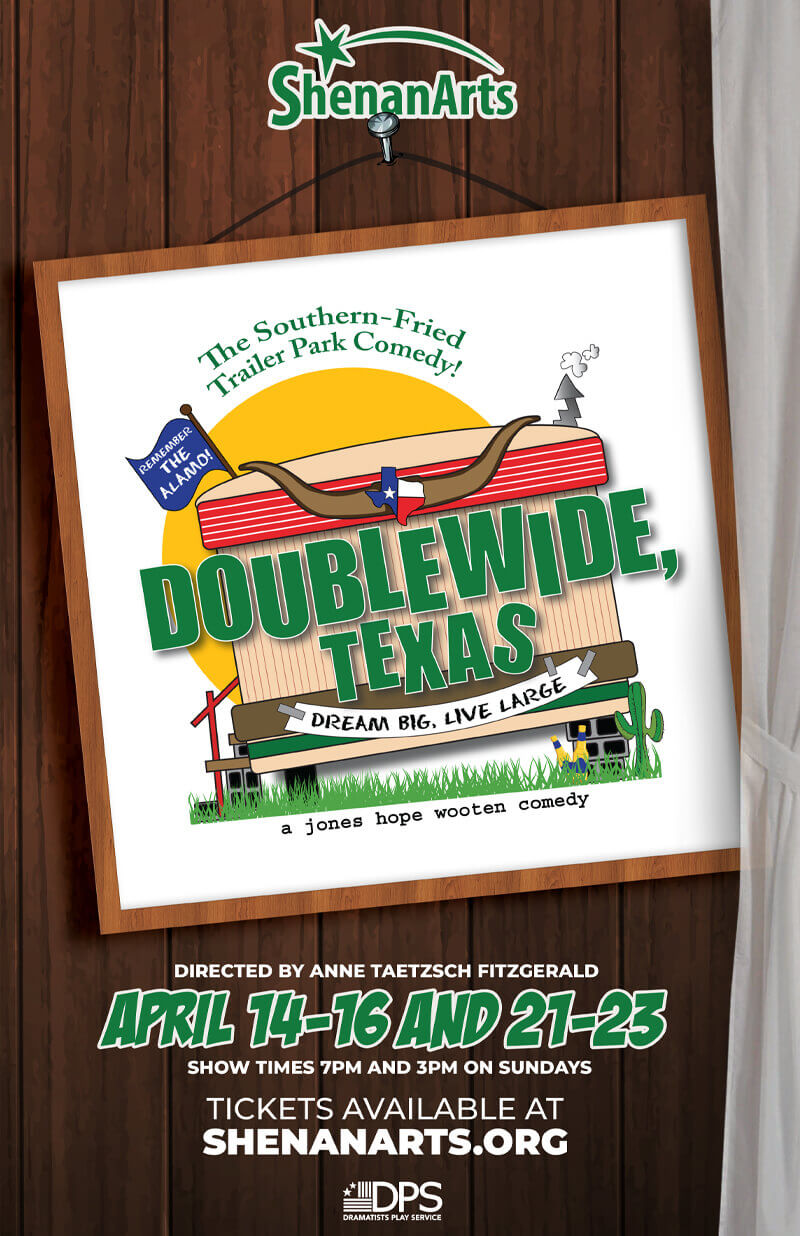 Doublewide, Texas
This event is no longer available.
In this hilarious, fast-paced comedy, the inhabitants of one of the smallest trailer parks in Texas – four doublewides and a shed – are thrown for a loop when they realize the nearby town of Tugaloo is determined to annex them. The rollicking mayhem of this flat-out funny Jones Hope Wooten comedy escalates as the residents attempt to secede from Texas, discover a traitor in their midst and turn the tables in a surprising and side-splitting finale. So grab your Stetson and come on over to Doublewide, Texas, where life is double the fun, double the joy, and where audiences double over with laughter!
Friday-Sunday, April 14-16 and 21-23
Showtimes 7pm Friday and Saturday, 3pm Sunday
ShenanArts
300 Churchville Ave Suite 64
Staunton, 24401
Apr 14, 2023 to Apr 23, 2023
07:00 pm - 09:00 pm
(540) 712-0001
Newsletter Sign-up
Stay up to date on the latest and greatest happening in Staunton.