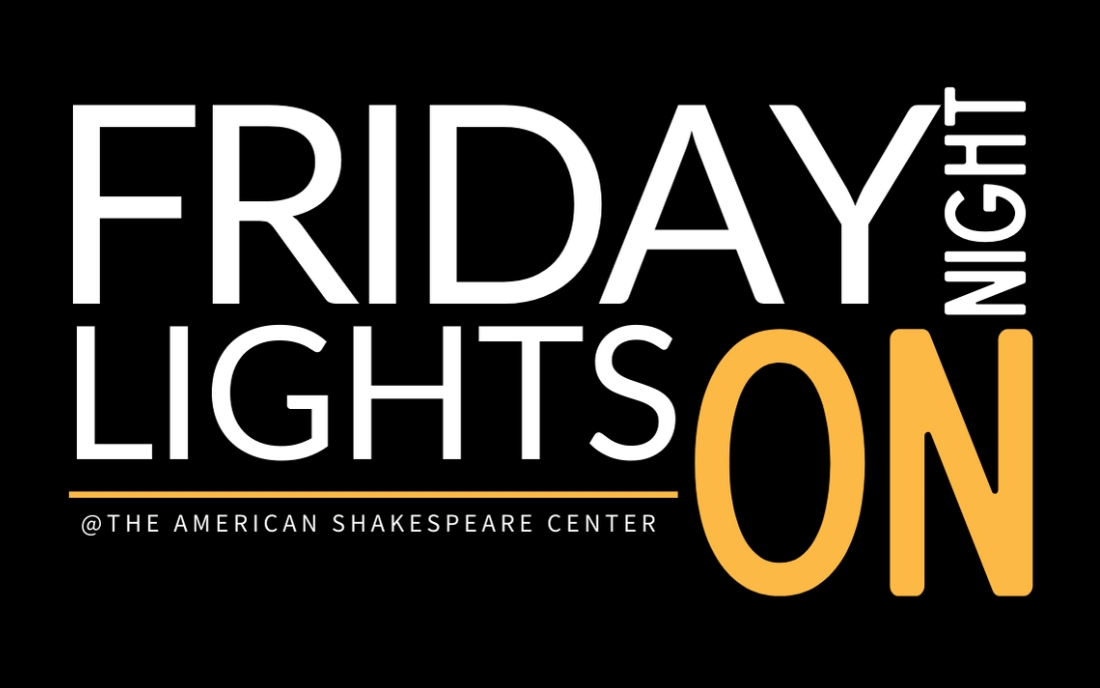 Friday Night Lights On
This event is no longer available.
Spend your Friday evenings with the American Shakespeare Center! At 5:00 PM every Friday during show runs, catch a series of lectures, workshops, and discussion panels featuring Shakespeare scholars, theater industry experts, ASC familiar faces, and speakers from powerful partnerships. Friday Night Lights On aims to shed light on diverse perspectives relating to our onstage productions.
This season, our production of AS YOU LIKE IT is performed in a "small scale" format, where only 7 actors double all the roles in the show. On Friday, April 7, hear from Staunton actor Michael Blackwood to learn about all Small Scale Performance, how it's staged and rehearsed, and what it takes to create a successful show in this style. The lecture begins at 5pm at the Blackfriars Playhouse and usually runs between 45-60 mins. Tickets cost $7 for general admission and only $5 for students and teachers.
Blackfriars Playhouse
10 S Market St
Staunton, 24401
Apr 7, 2023
05:00 pm - 06:00 pm
(540) 851-1733
Newsletter Sign-up
Stay up to date on the latest and greatest happening in Staunton.