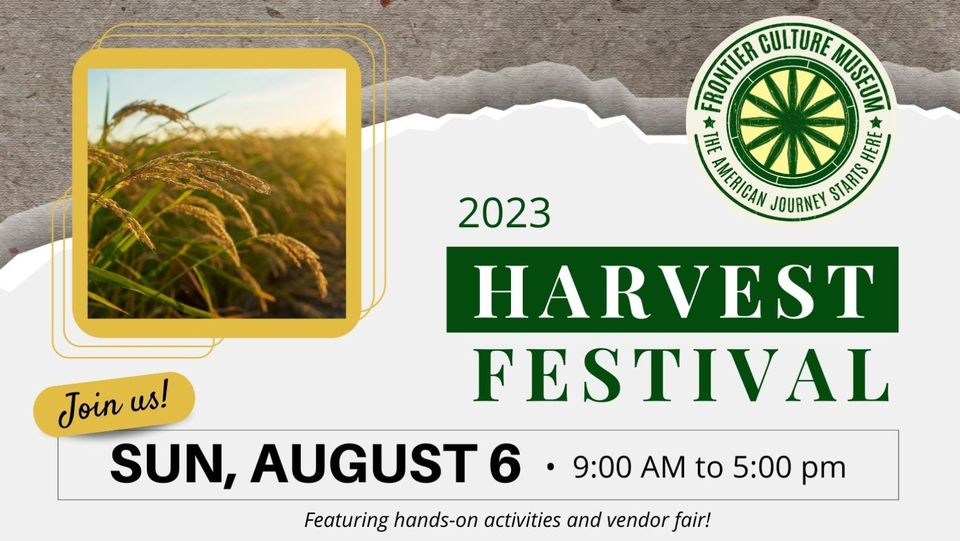 Harvest Festival
This event is no longer available.
Join the Frontier Culture Museum for our Harvest Festival. Late summer and early fall is when the wheat that would sustain you throughout the winter would be harvested. Stop by as we explore what this time of year would have been like for people around the world and across time. This event will feature hands on activities and a vendor fair. Don't forget to stay after 5 PM that day for the first concert in our Root Concert Series. The Judy Chops!
Frontier Culture Museum
1290 Richmond Rd
Staunon, 24401
Aug 6, 2023
09:00 am - 05:00 pm
(540) 332-7850
Newsletter Sign-up
Stay up to date on the latest and greatest happening in Staunton.