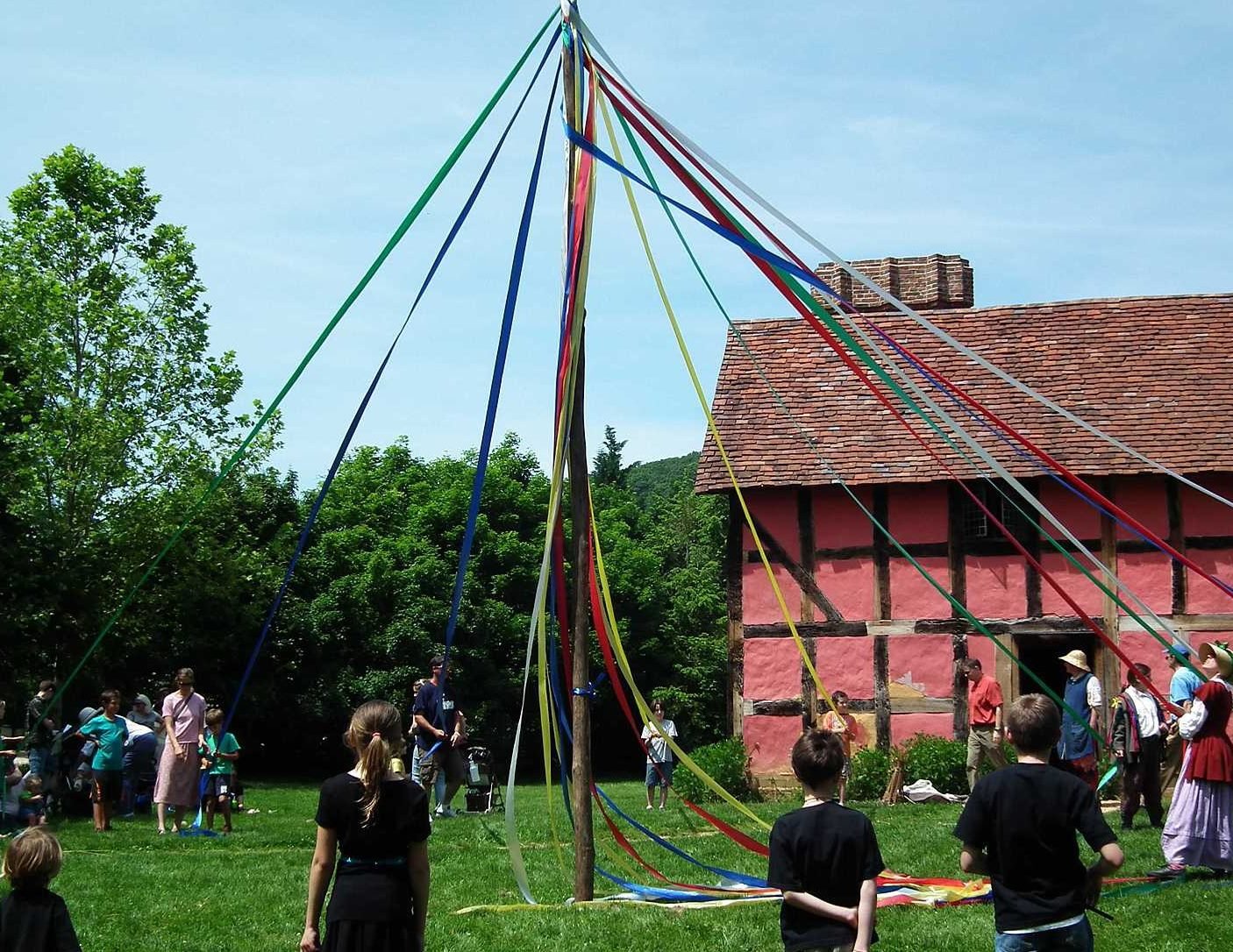 May Day
This event is no longer available.
Maypole dances have had many iterations throughout history. The earliest May poles were simple poles dressed in greenery and flowers, with no ribbons. The dancers wound in and out in complex patterns that evolved much later into the iconic ribbon dances that are still performed today. Come learn a ribbon dance at our May Day festivities on the English Farm on Sunday, April 30th at 11:00 AM, 1:00 PM and 3:00 PM!
Join us this May Day for traditional May Pole dances, games, and other fun activities. Also join us in Mt. Tabor Church for a shape note singing workshop. This workshop will have two sections you can attend, one at 10:00 AM and one at 2:00 PM. This workshop is included in museum admission, and is limited to 30 people in each section.
Tickets can be purchased on our website, or at the door. Annual pass-holders are free.
Frontier Culture Museum
1290 Richmond Rd
Staunton, 24401
Apr 30, 2023
09:00 am - 05:00 pm
(540) 332-7850
Newsletter Sign-up
Stay up to date on the latest and greatest happening in Staunton.