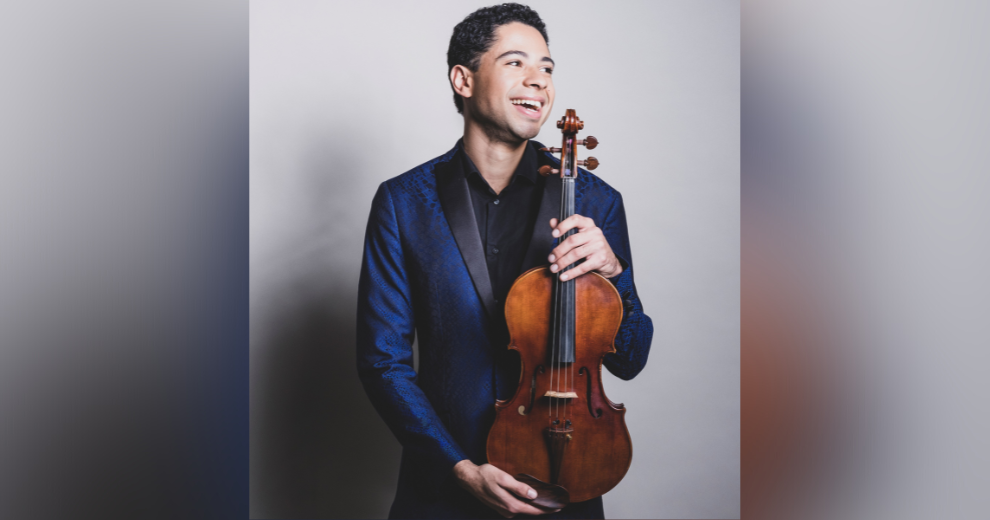 MBU Presents: Spring Broman Concert 2023
This event is no longer available.
Mary Baldwin University is excited to present internationally acclaimed Jamaican American violist, Jordan Bak, for the first Broman Concert of 2023. Bak will be joined by award-winning pianist Jihye Chang at 7:30 p.m. on Feb. 27 in Francis Auditorium.
"We are thrilled to bring this exceptional young violist to our campus and make his music available to students, faculty, staff, and our local community," said MBU Music Department Chair Lise Keiter. "Audiences will not want to miss this special concert."
Keiter says the performers have chosen a terrific program that includes canonical selections and pieces that showcase the work of contemporary African American composers like H. Leslie Adams and Tyson Davis.
Attendees will enjoy familiar delights like Robert Schumann's "Adagio and Allegro," Joseph Haydn's spirited "Divertimento in D Major," and Ralph Vaughan Williams's beautiful "Romance for Viola and Piano."
The lush, rich harmonies and melodies of Adams's "L'Extase d'Amour" are a perfect showcase for the viola's beautiful sound. Davis's "Tableau XII for Solo Viola" is an exciting new work that was specially commissioned by New York Public Radio for Jordan Bak. The program will conclude with Arnold Bax's stirring "Sonata for Viola and Piano."
Bak has been hailed as a star-in-the-making by critics at music magazines and online verticals around the world. Staff writers at I Care If You Listen called him "an exciting new voice in classical performance." Ivana Popovic writes in The Whole Note: "Bak is a powerhouse musician, with a strong voice and compelling sound." He won both the Grand Prize and Audience Prize at the 2019 Concert Artists Guild Victor Elmaleh Competition, as well as the 2019 John White Special Prize at the Tertis International Viola Competition.
Concert admission is free for Mary Baldwin students, faculty, and staff, with no need for advance reservations. Tickets are $25 for the general public, $20 for seniors, and $5 for non-MBU students, and may be purchased online or at the door. Please email questions to music@marybaldwin.edu.
Mary Baldwin University, Francis Auditorium
227 E Frederick St, Second Floor
Staunton, 24401
Feb 27, 2023
07:30 pm - 09:30 pm
Newsletter Sign-up
Stay up to date on the latest and greatest happening in Staunton.