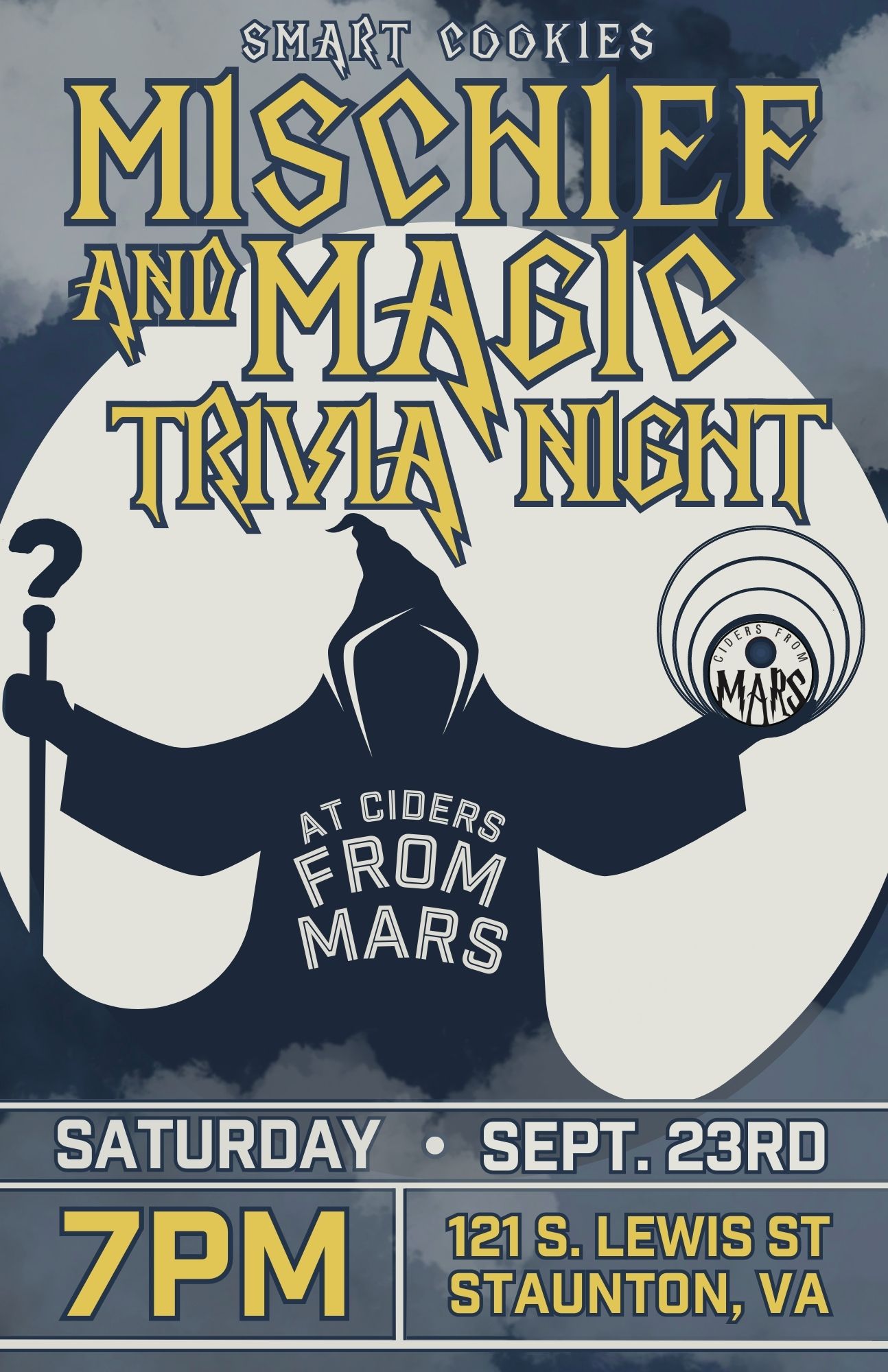 Mischief and Magic Trivia Night
This event is no longer available.
Do you know something about magic, fantasy and/or wizardry? Or have a group of friends who do? Come out for Mischief and Magic Trivia Night presented by Staunton Smart Cookies Trivia! We'll be handing out $50 in gift certificates plus a few mystical goodies and the chance to win bragging rights for the year! Teams of up to 6 are eligible and this event is FREE and open to the public!
Ciders From Mars
121 S. Lewis St
Staunton, 24401
Sep 23, 2023
07:00 pm - 08:30 pm
(540) 416-2120
Newsletter Sign-up
Stay up to date on the latest and greatest happening in Staunton.