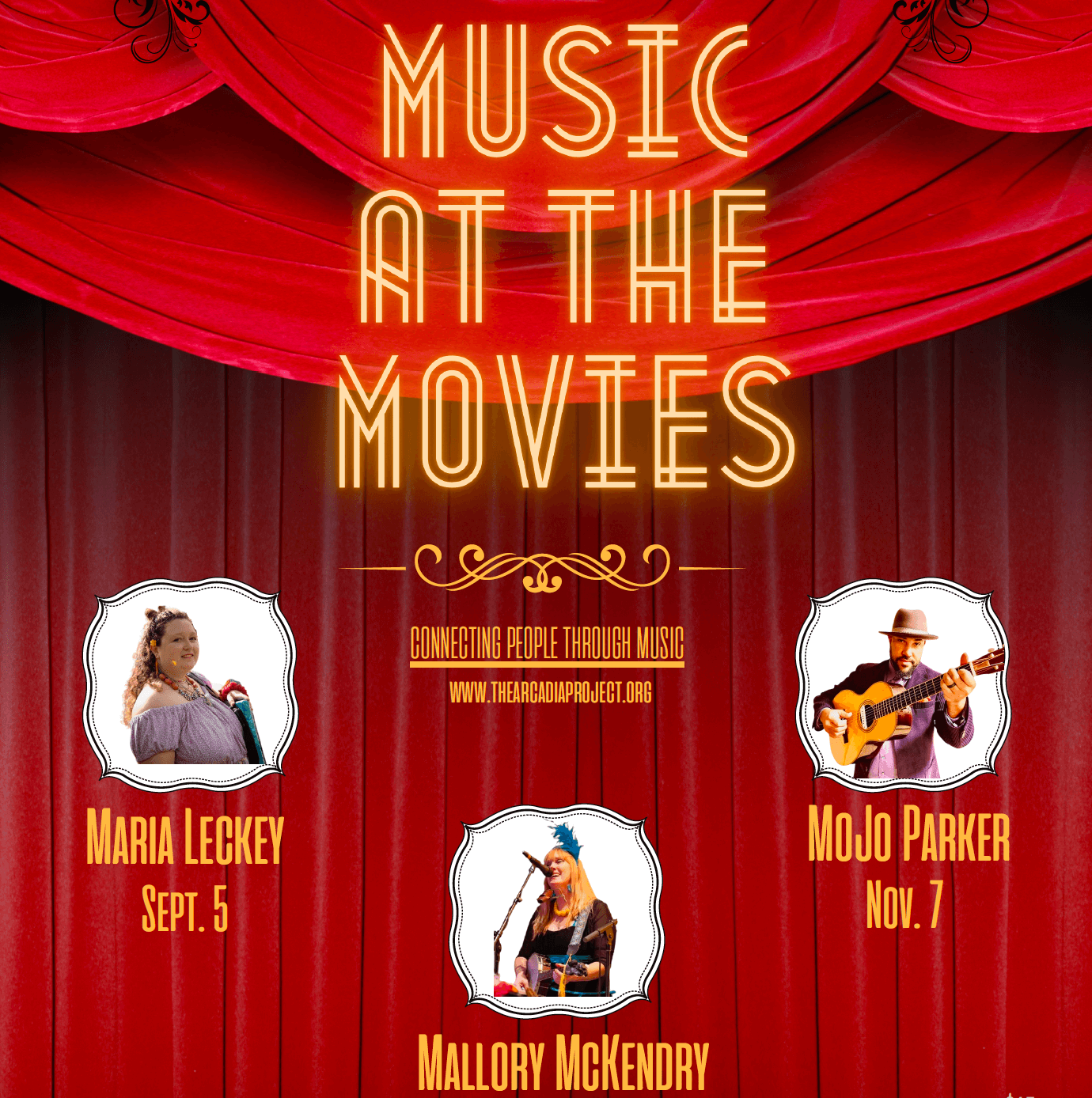 Music at the Movies
This event is no longer available.
Back by popular demand, local partners Arcadia Project and Visulite Cinema are proud to announce the return of their popular series, Music at the Movies. A hand-picked local musician performs a short set followed by a movie about music and the power of music to transform hearts, lives, and even history. Lock in a seat for the entire series of three evenings, the first Tuesday of the month: Sept. 5 (Maria Leckey, of the Hot Mama's), Oct. 3 (Mallory McKendry), Nov. 7 (MoJo Parker) for $45 (a $15 savings) while they last. Individual tickets also available on the website and at the door.
Don't miss the chance to join a local musical celebrity for music, a movie night, followed by a Q & A about what the film means to them, why they chose it and the role they think music plays in all of our lives. Doors open 6:30pm music begins at 7pm at the Visulite Cinemas, 12 No Augusta. Proceeds benefit the non-profit Arcadia Project's efforts to reopen the historic theater in downtown Staunton in early 2025 where all visitors can Bring Who They Are!
Visulite Cinemas
12 No. Augusta
Staunton, 24401
Every Tuesday
06:30 pm - 09:00 pm
(540) 885-3211
Newsletter Sign-up
Stay up to date on the latest and greatest happening in Staunton.