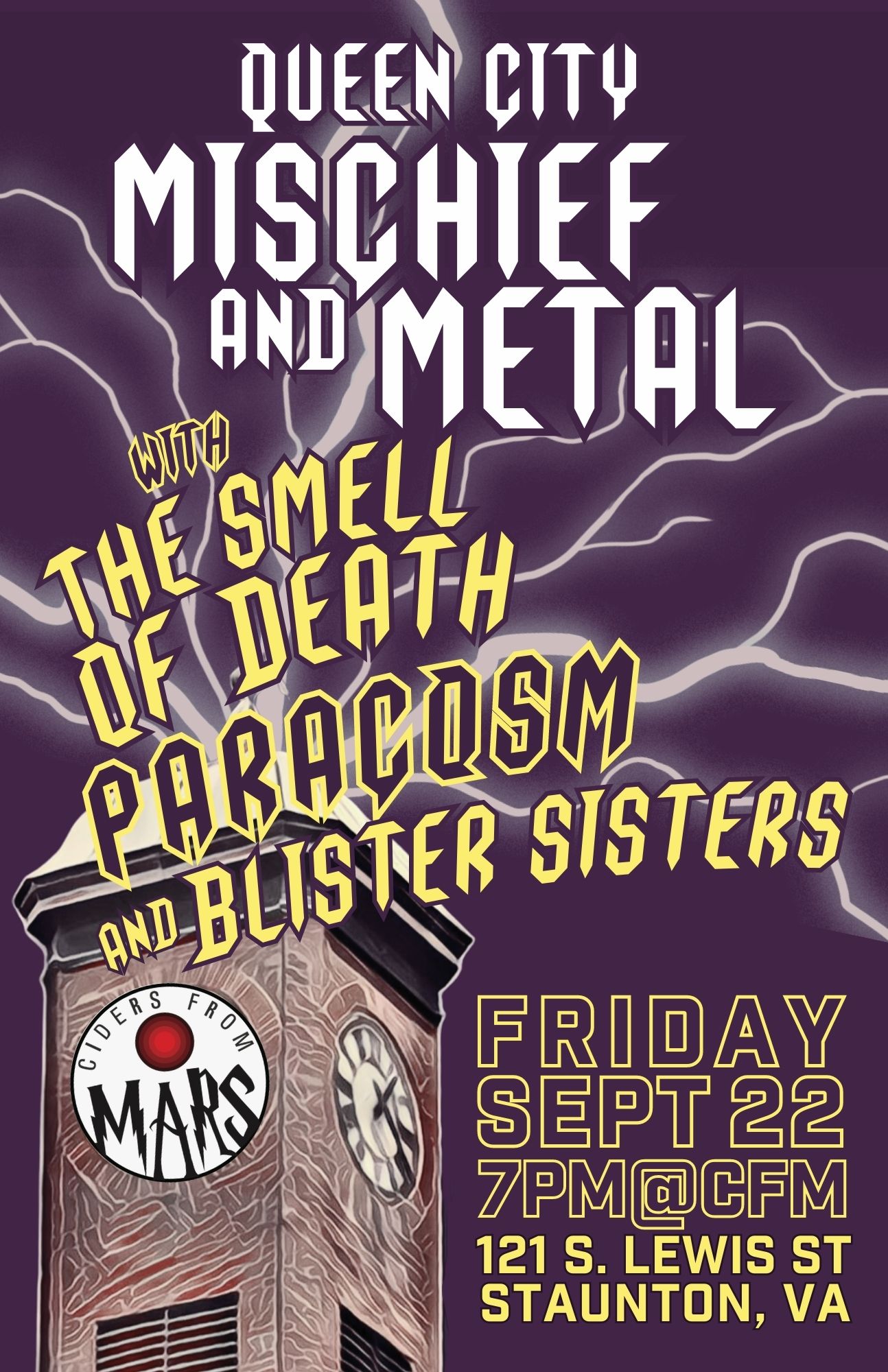 Queen City Mischief and Metal
This event is no longer available.
We're kicking off QCMM weekend with a celebration of some of the Shenandoah Valley's best dark arts! Come get heavy at CFM with local legends The Smell of Death, Harrisonburg's favorite progressive psych band Paracosm, and one of our owner/cidermaker's many Rock & Roll projects, Blister Sisters! We'll have a food truck court in the lot featuring Chicano Boy Taco, Cheesesteak Scenarios, and Brats and More and all the heavy rock music you could ask for!
Ciders From Mars
121 S. Lewis St
Staunton, 24401
Sep 22, 2023
07:00 pm - 09:00 pm
(540) 746-8873
Newsletter Sign-up
Stay up to date on the latest and greatest happening in Staunton.