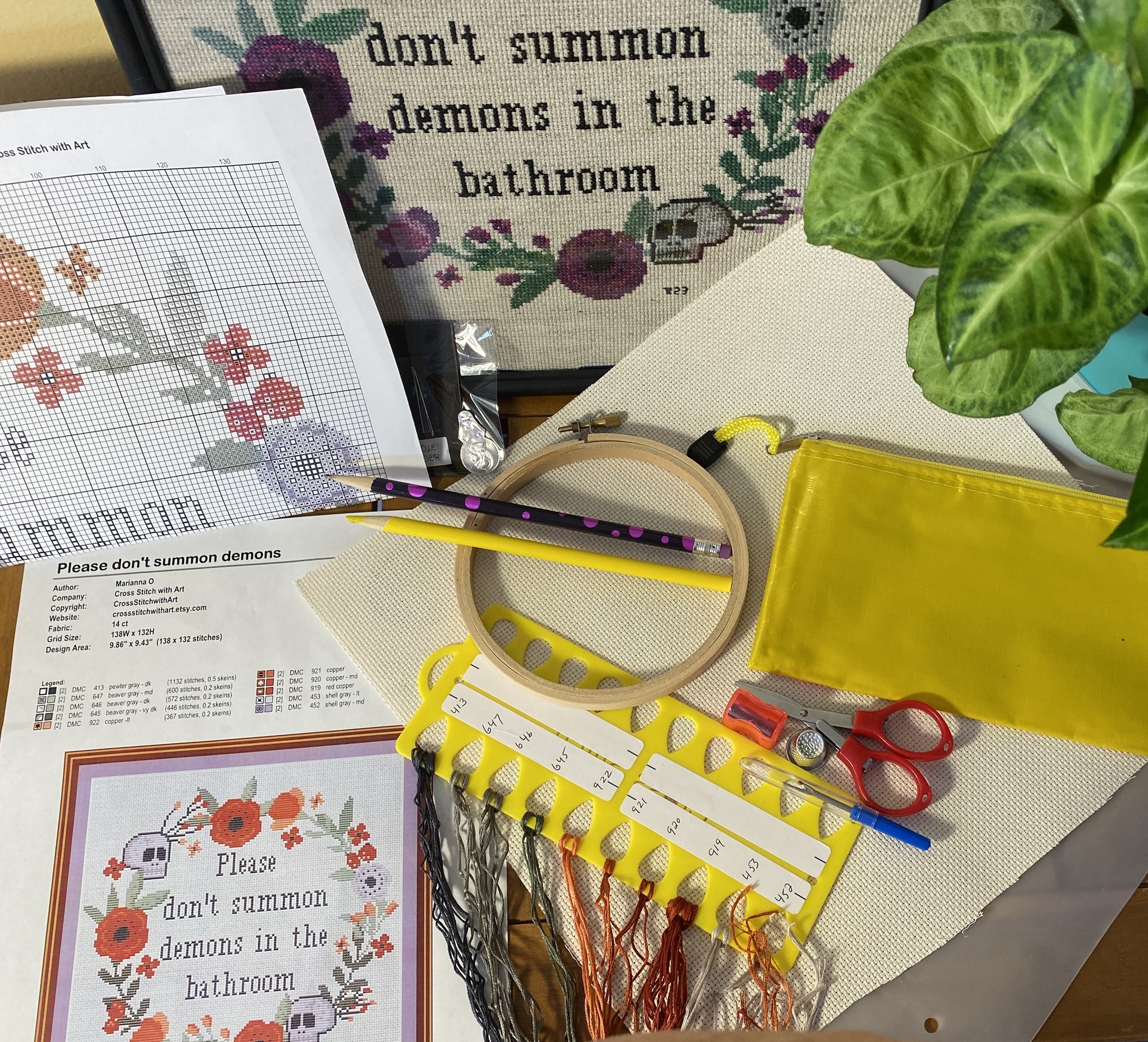 Stitch 'n Bitch
STITCH 'N BITCH: MAKE A COOL CROSS STITCH FROM START TO FINISH IN FOUR CLASSES
Discover the world of cross-stitch with our Stitch 'n Bitch Workshop! Choose from a snarky selection of beginner-level patterns from independent designers. Each kit includes everything you need to start and finish your cross-stitch masterpiece, including a frame to showcase your work.
Whether you're experienced with cross stitch or not, this event is perfect for all skill levels. Tanya, who has been cross-stitching since age 7 when she was taught by her mother and grandmother, will be there to share her expertise every step of the way in this 4-part series.
EVERYTHING YOU NEED FROM START TO FRAMING PROVIDED!
Patterns (Easy/Beginner Level)
14 Count Aida
Thread & Thread Organizer
2 Needles, Needle Minder, Needle Threader
Thimble
Pencil, Sharpener & Case
Dress Maker's Pencil
Scissors & Seam Ripper
Embroidery Hoop
Storage Bag for Work In Progress
10"x10" Frame (Final Class!)
We'll have plenty of comfy chairs, tea to drink AND spill, good vibes & light snacks! So mark your calendars and join us for 4 evenings of stitching and bitching!
4 Part Series | Bi-weekly starting 11/17 | 5 – 7 PM | $50 total cost
11/17, 12/1, 12/15, 12/29 | 5-7 PM
Art Hive Creative Reuse and Art Center
835 Spring Hill Road
Staunton VA, 24401
Nov 17, 2023 to Dec 29, 2023
05:00 pm - 07:00 pm
(540) 218-5321
Newsletter Sign-up
Stay up to date on the latest and greatest happening in Staunton.