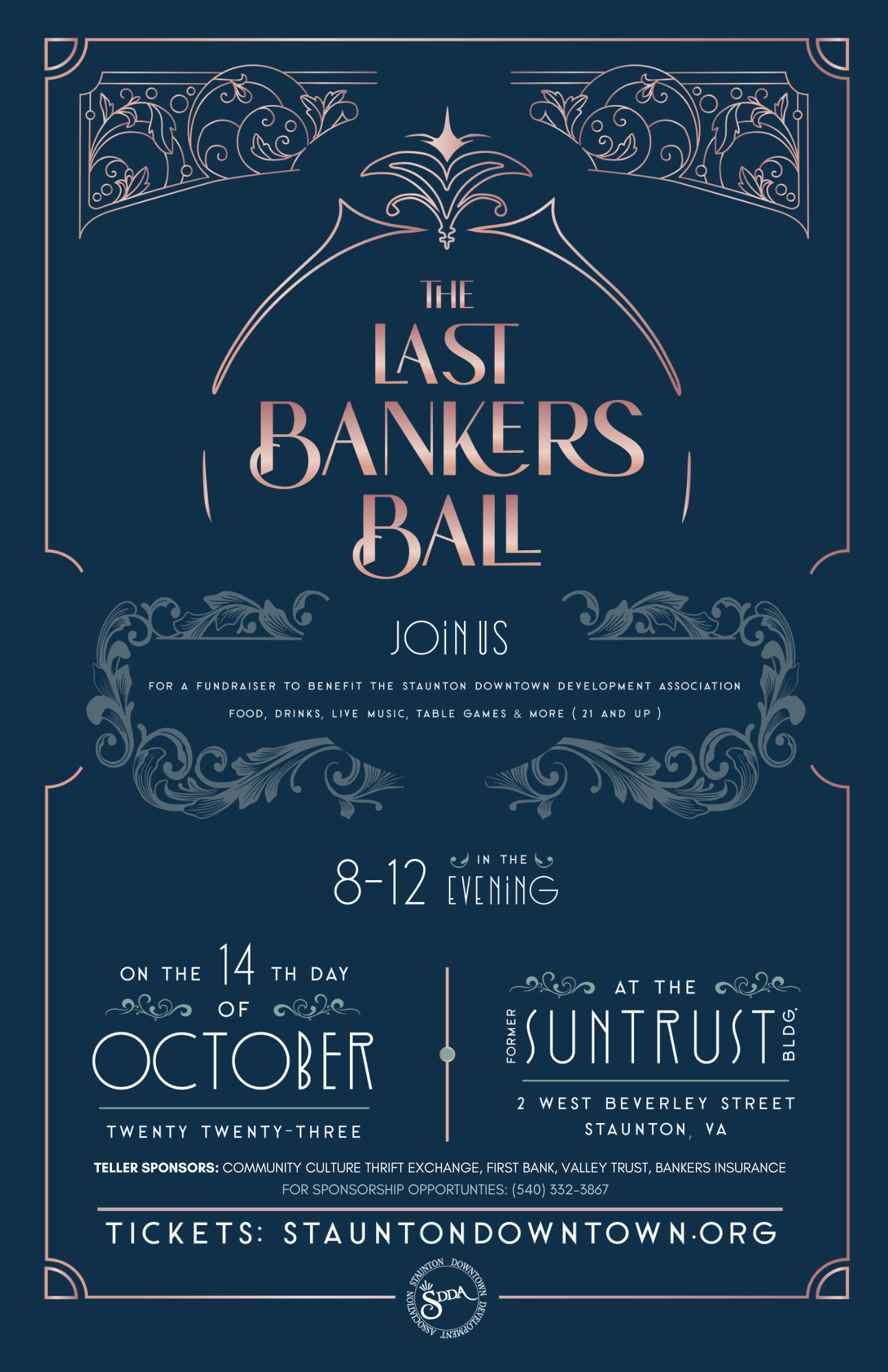 The Last Bankers Ball
The Last Banker's Ball will transport guests back to the roaring 20s, complete with vintage decor, jazz music, games/entertainment and prohibition-era cocktails. Attendees are encouraged to dress up in their finest flapper dresses and fedoras to fully immerse themselves int he experience as they step through the rotating doors into the historic National Valley Bank building (formerly SunTrust in downtown Staunton). You don't want to miss the opportunity to have one last gala in this historic and beautiful space.
Former SunTrust Bank in Downtown Staunton
2 West Beverley Street
Staunton, 24401
Oct 14, 2023
08:00 pm - 12:00 am
(540) 332-3867
Newsletter Sign-up
Stay up to date on the latest and greatest happening in Staunton.