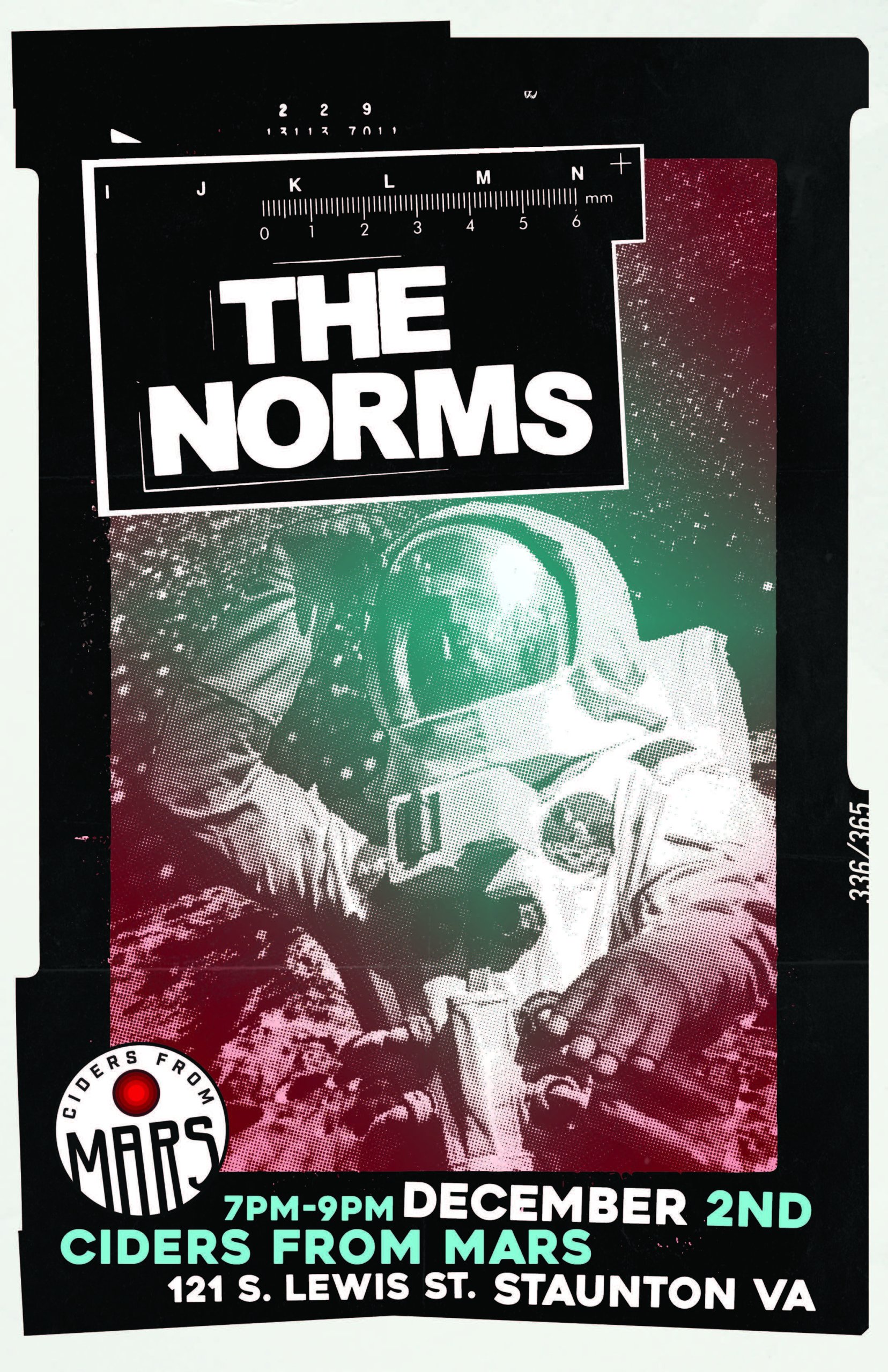 The Norms
This event is no longer available.
Join us for an evening of sonic exploration with The Norms! Staunton's own avant jazz funk quartet will take you to the moon. Or Mars!
Ciders From Mars
121 S. Lewis St
Staunton VA, 24401
Dec 2, 2023
07:00 pm - 09:00 pm
Newsletter Sign-up
Stay up to date on the latest and greatest happening in Staunton.