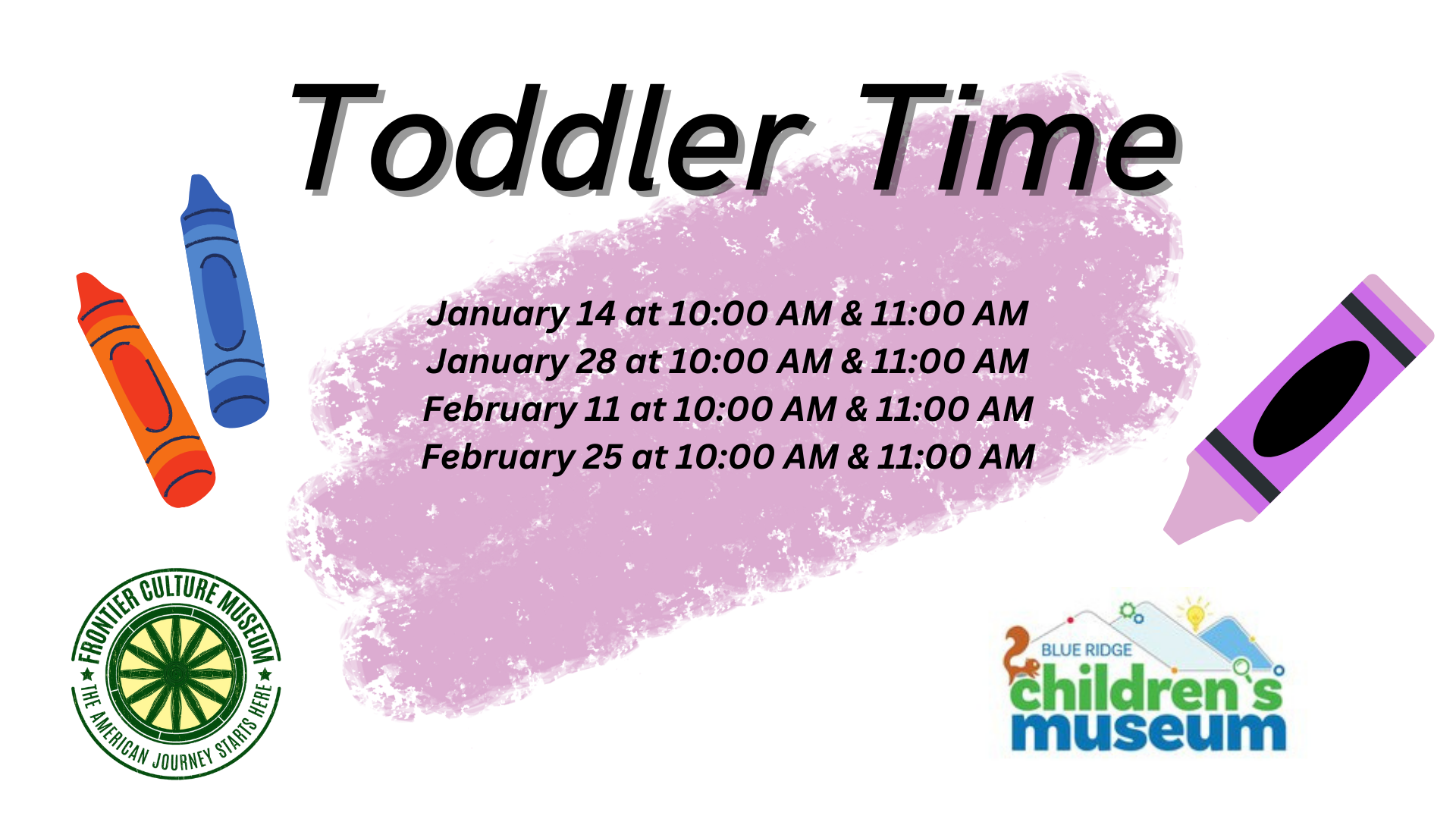 Toddler Time
This event is no longer available.
Join the Frontier Culture Museum and the Blue Ridge Children's Museum for Toddler Time this January and February. This program is donation based and open to all children ages 18 months – 6 years old.
Each session will have two sections, the first will be from 10 AM – 11 AM, and the second will run from 11 AM – 12 PM. Each section will include the same activities for that day.
All children must be accompanied by an adult for the duration of the program.
For our final Toddler Time, we will be learning about music.
Do you like music? There are so many different styles of music, and people from different countries have different instruments and traditions. During this Toddler Time, you can learn about some of these differences and make your own musical instrument.
Call 540-332-7850 to reserve your spot today!
Frontier Culture Museum
1290 Richmond Rd
Staunton, 24401
Feb 25, 2023
10:00 am - 12:00 pm
(540) 332-7850
Newsletter Sign-up
Stay up to date on the latest and greatest happening in Staunton.