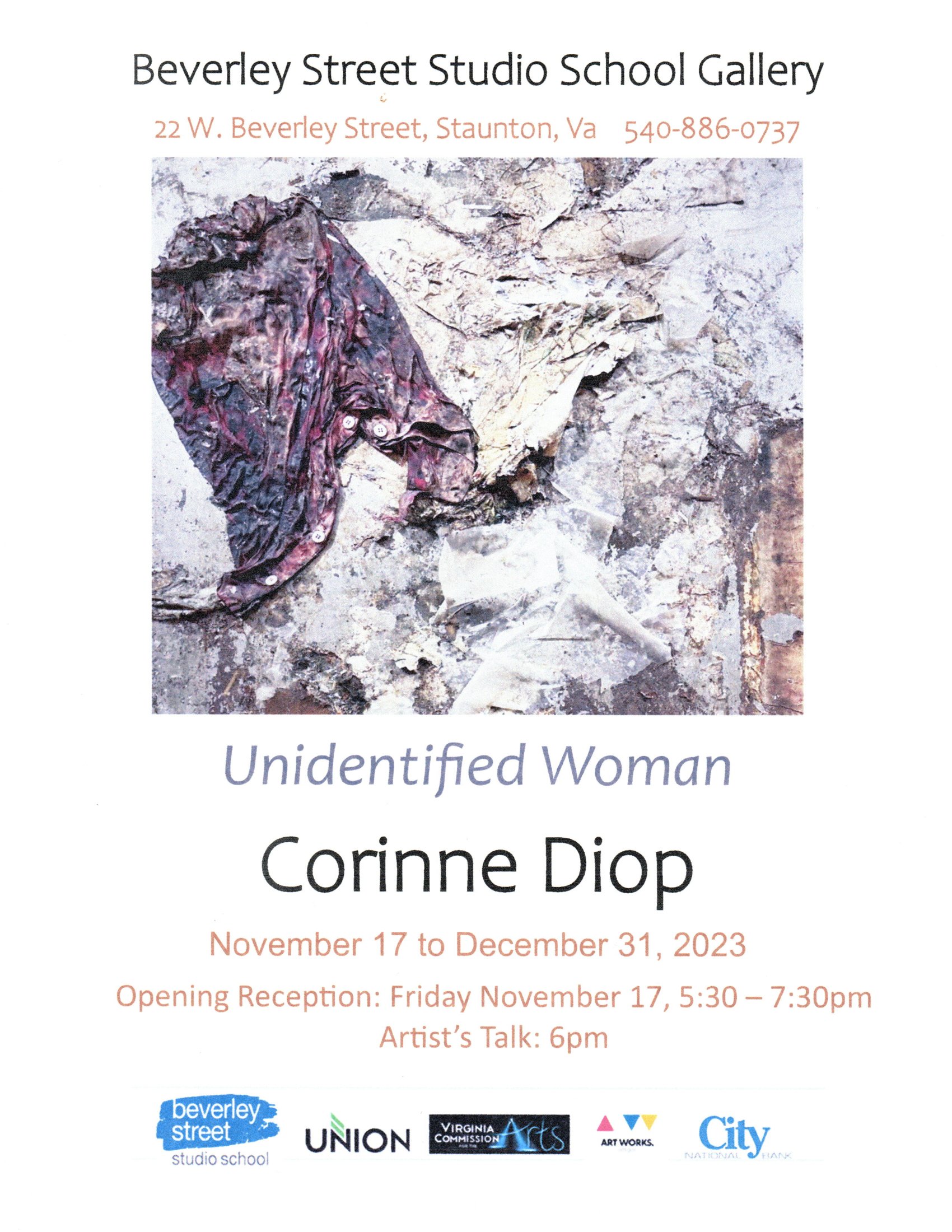 Unidentified Woman
This event is no longer available.
An exhibition at the Beverley Street Studio School Gallery at 22 W. Beverley Street of the work of Corinne Diop, featuring archival photo collages on paper and fabric. The opening is Friday, November 17 at 5:30pm with an artist's talk at 6pm.
22 W. Beverley Street, Staunton, Va. 24401
217 West Beverley St
Staunton, 24401
Nov 17, 2023
05:30 pm - 07:30 pm
(540) 886-8636
Newsletter Sign-up
Stay up to date on the latest and greatest happening in Staunton.