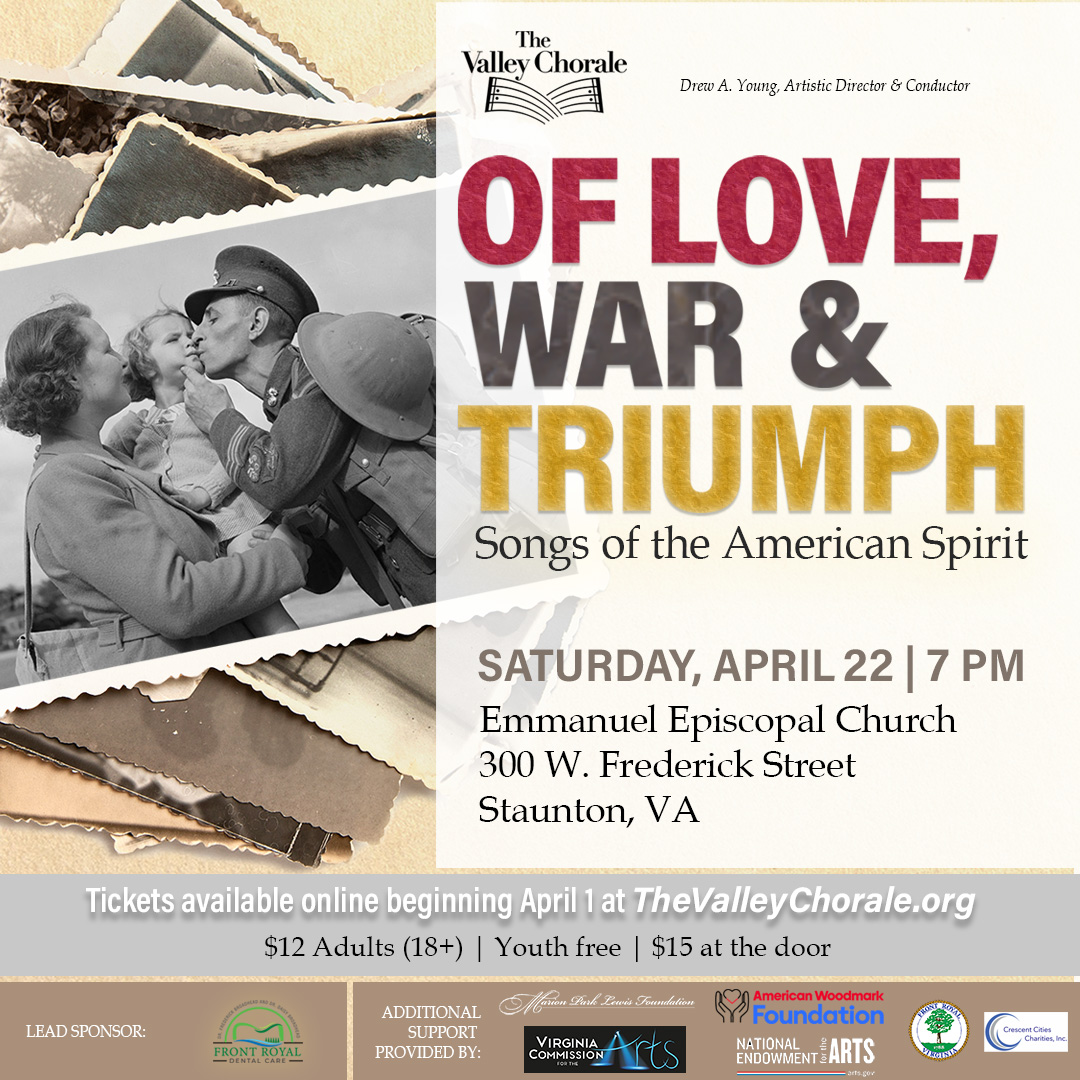 VALLEY CHORALE CONCERT: "OF LOVE, WAR & TRIUMPH"
This event is no longer available.
The VALLEY CHORALE presents their 2023 spring concert "OF LOVE, WAR & TRIUMPH", a contemplative hour of beautiful and thought-provoking music, under the baton of Artistic Director & Conductor Mr. Drew A. Young.
Join us as we explore in song the essential moments in life — love, loss, joy, despair and triumph– that define us, both as humans and as Americans. Ranging from traditional Appalachian folk music to new works by contemporary composers, our spring 2023 concert is a meditation on what it means to be "us."
The concert is $12 (for ages 18 and up, children free) and tickets go on sale April 1 on our website https://thevalleychorale.org/tickets The program lasts one hour.
For further information, our phone number is 540-635-4842 or email us at FrontRoyalSings@yahoo.com.
Emmanuel Episcopal Church
300 W. Frederick Street
Staunton, 24401
Apr 22, 2023
07:00 pm - 08:00 pm
(202) 361-7046
Newsletter Sign-up
Stay up to date on the latest and greatest happening in Staunton.