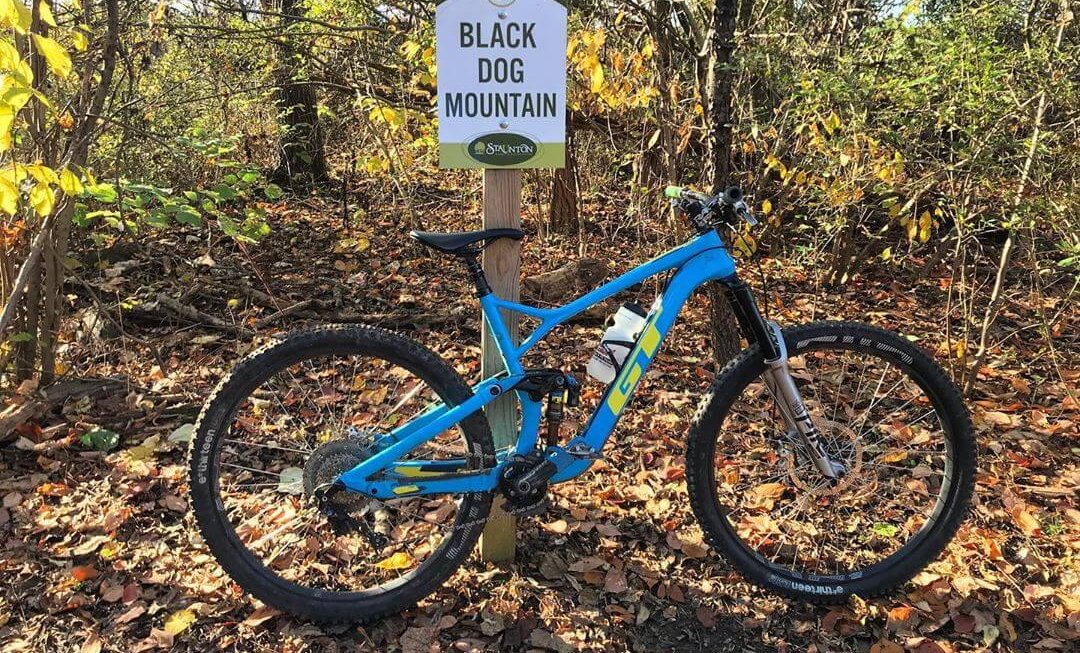 Hit The Trails in Staunton
---
(Published 03/30/2023)
Did you enjoy your couch too much this winter? Spring's here, and both your mind and body will benefit from getting some outside exercise in the sunshine and fresh air.  Among its many charms, Staunton boasts a wide array of places to explore while hiking and biking. So, tune up your gears and break in your boots: here's where to go for leisurely walks, challenging hikes, and on and off-road biking.
Gear Up Before You Go
If you're looking for a new bike, boots, or other supplies, find them locally in Staunton. You'll find a big selection of high-quality boots and hiking gear at Wilderness Adventure. And if you're one of those people who does everything in running shoes and skimpy shorts, Sole Focus Running has you covered. Black Dog Bikes sells Specialized and Rocky Mountain bikes as well as gear and accessories. They can also service or suggest upgrades to any brand of bike you already own.
Shenandoah National Park Hiking
Shenandoah National Park is a hiker's dream. Boasting more than 500 miles of trails in all lengths and ranges of difficulty, there's a hike for everyone. Hikers will find backcountry solitude, panoramic views, native animals and plants, waterfalls, and more. Unfortunately for bikers, wheels are only allowed on the park's paved surfaces.
Road Biking, Queen City Century Bike Tour, & Bike Virginia
The Lee Warren Queen City Century Bike Tour will return to Staunton on June 17, 2023. LWQCC offers rides for 100, 50, Metric century, and 25-mile options. Riders love having the rest stop located in the shady parking lot of Hebron Presbyterian Church at the center of the 4-loop cloverleaf route. There will be snacks, fruit, water, and Gatorade available. The Pop-up Bike Shop by Randal Wolf will also be there to assist with minor repairs.
The LWQCC is the primary fundraiser for Renewing Homes of Greater Augusta – a critical home repair nonprofit based in Staunton. All riders are helping ensure that vulnerable homeowners in Staunton, Waynesboro, and Augusta County, VA, all have a safe and healthy place to call home.
Bike Virginia will be in Staunton on June 23-25, 2023. When you embark on one of the 3-4 daily GPS-based cycling routes in and around Staunton, you'll be charmed by the bustling downtown and historic neighborhoods as well as the incredible rural scenery waiting just outside city limits. Feast your eyes on rolling farmland and untouched forests. For a different perspective, tackle a steep, challenging climb to the top of the Blue Ridge. You'll earn both sweeping views and a long, easy ride back down.
Hikers won't be interested in walking the road biking loops near Staunton, but cyclists agree that the Queen City is a marvelous place to start a ride. Hop onto a route like the scenic 22-mile Staunton Frog Pond Smoky Row or the 45-mile Staunton Badger Road Loop with its incredible views of the mountains.
Urban Trails
Betsy Bell Wilderness perches on a hill high above a shopping center, but you'd never know it's so close to such as busy area. The park boasts a steep, gravel access road and a bike path that loops back down to the parking lot. It's a good, short hike or bike ride through the woods with two nice overlooks to catch a glimpse of the distant Blue Ridge and Staunton from above.
Staunton's best place for mountain biking is Montgomery Hall Park where 5.6 miles of well-maintained trail loop through the forest. This easy/intermediate trail system is fun for beginners and more advanced riders alike. Newbies will enjoy the relatively smooth and rock and obstacle-free track while more advanced riders can hit exciting speeds as they navigate the twists and turns. The park has plenty of parking, restrooms, and a bike-repair station. The trails are also used by urban hikers looking to stretch their legs close to home.
You won't be hiking, exactly, on Bells Lane, but as this paved country road meanders through farmland, you'll feel like you're communing with nature. With a total length of four miles and some serious hills, it's a favorite destination for runners, walkers, and birders hoping to get their heart rates up. Traffic is rare, so it's also a good place for kids to practice peddling.
Head north to Harrisonburg's Rocktown Trails at Hillandale Park for more urban off-road biking. This park's trail system includes loops clearly marked for various abilities as well as a pump track.
Family Rides and Hikes
Augusta Springs Wetland is a small natural area west of Staunton. Maintained by the U.S. Forest Service, this conservation education center relies on boardwalks to navigate marshy areas on the main loop that's about a half mile in length. A longer, less maintained loop heads into the surrounding forest. This area, once the site of a turn-of-the-century summer resort, is perfect for quiet walks and kids getting used to their new bikes.
The Blue Ridge Tunnel Trail burrows under Afton Mountain, connecting Waynesboro and Crozet via an old railroad bed. Open to hikers and bikers, the trail is mainly flat, but very dramatic (and dark) for the mile you're underground.
The 7-mile Chessie Nature Trail connects Lexington and Buena Vista. Though it's a bit of a drive from Staunton, the easily-navigatable, out-and-back trail is great for a family excursion. Built on an old railroad bed, the trail is wide and flat. It follows the flow of the Maury River, so there's plenty to look at, including a historic system of locks.
Mountain Biking/Hiking Destinations
Sherando Lake Recreation Area promises several loops and more than 50 miles of challenging hiking trails and riding for mountain bikers. The trails rise above a 25-acre fishing, boating, and swimming lake.
George Washington and Jefferson National Forest is a premier destination for bikers and hikers alike. Most trails are open for both. The Stokesville area is a popular destination for mountain bikers. You'll find epic rides like 36-mile Southern Traverse and hikes like the Elliot Knob Trail and Crabtree Falls Trail that lead past waterfalls and end with panoramic views.
Massanutten Resort is another popular spot for bikers. Explore the extensive trail network on the Western Slope. It's well marked and maintained and suitable for intermediate to advanced riders. If you'd rather enjoy the thrill of blasting downhill without the climb, try Massanutten Bike Park, which is served by ski lifts.
For specific road, gravel, greenway, and mountain biking loops, see Bike the Valley – Shenandoah Valley's Ride Guide.
---
Newsletter Sign-up
Stay up to date on the latest and greatest happening in Staunton.