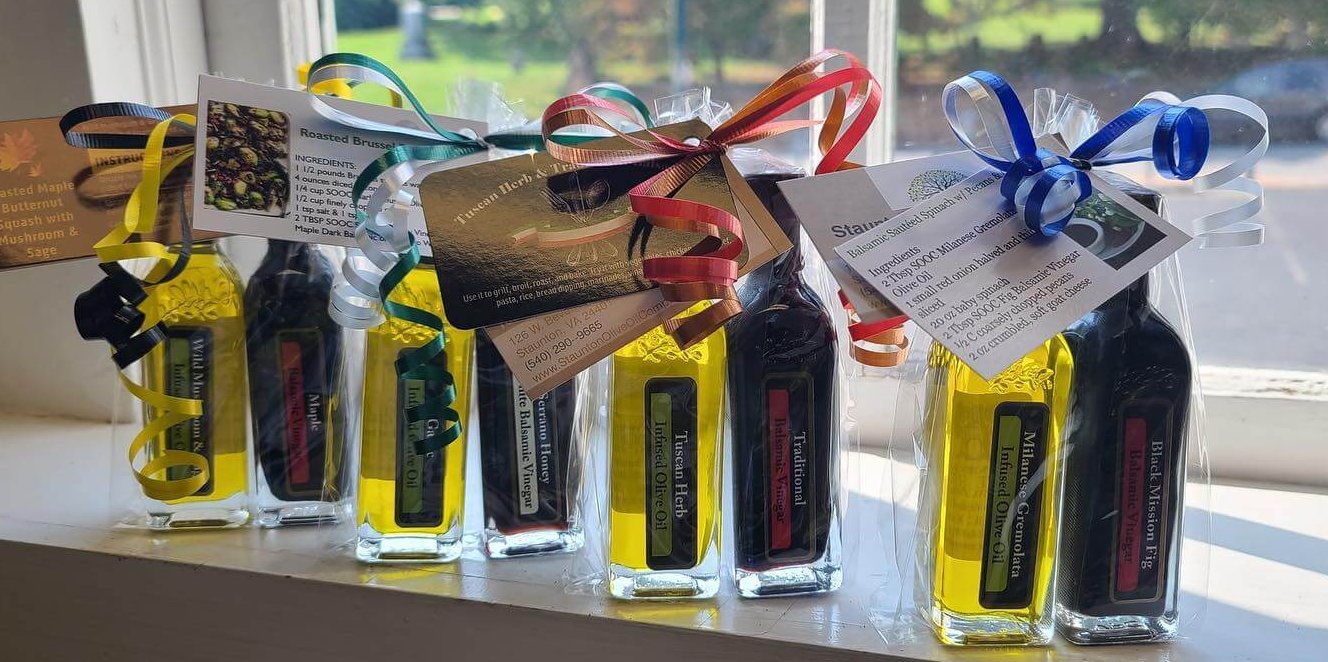 Staunton Olive Oil Company
A gourmet specialty food store that is designed to allow the customers to try most products before they buy them. Come visit Staunton Olive Oil to taste and compare over 50 varieties of premium imported extra virgin olive oils, all-natural, GMO-free, aged balsamic vinegars and specialty oils. They offer a wide range of organic-flavored fused and infused extra virgin olive oils.
126 W. Beverley St.
Staunton, VA 24401
540-290-9665
Visit Website
Newsletter Sign-up
Stay up to date on the latest and greatest happening in Staunton.