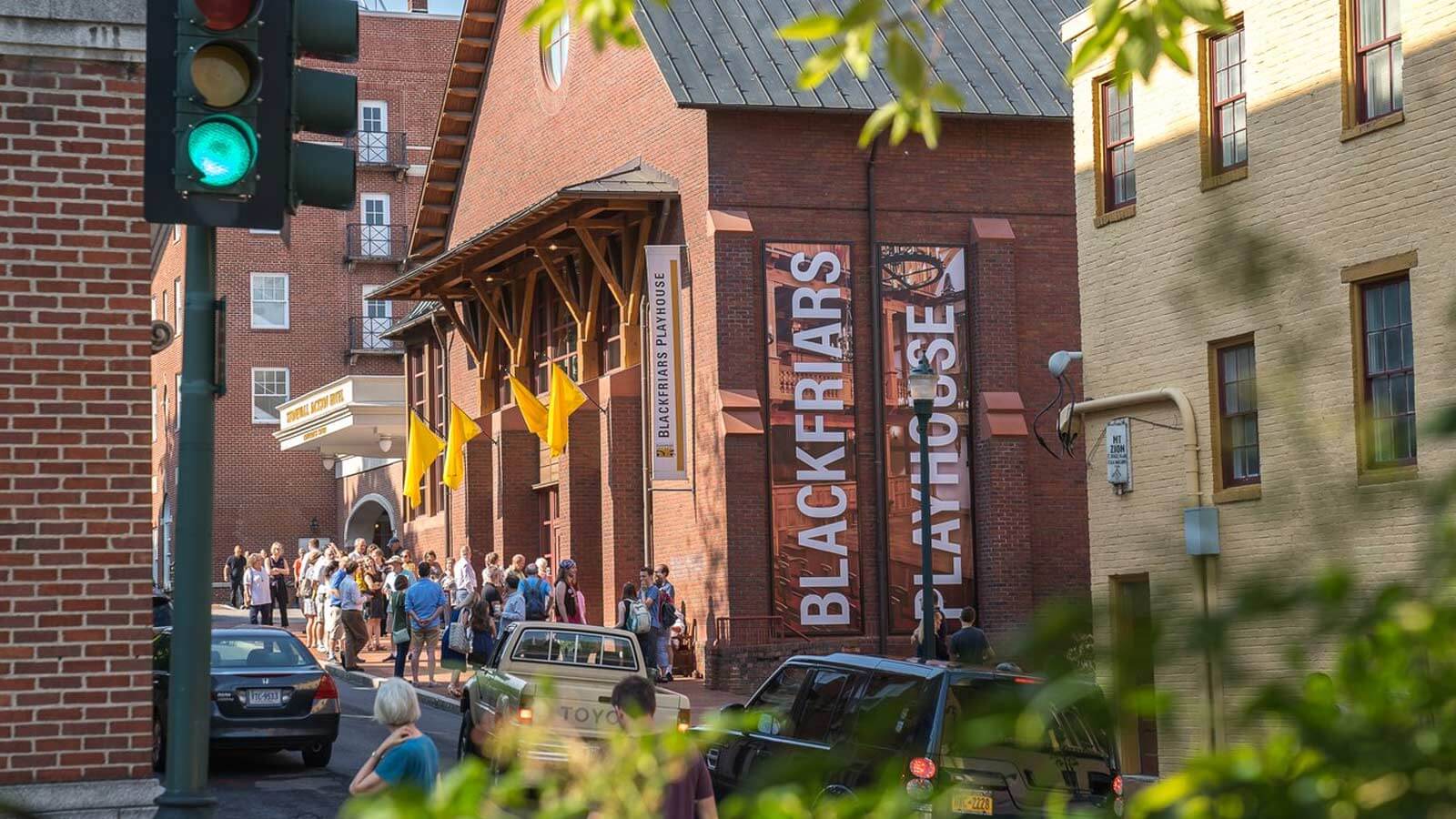 press kit
fast facts on staunton, va
fundamentals:
Staunton is pronounced STANN'-tun.
Staunton was founded in 1747 and incorporated in 1871.
Few places in the nation can boast of a community heritage as rich, deep, and varied as that of Staunton and Augusta County. Augusta County (with Staunton as the county seat) once stretched to the Mississippi River.
The city's population is approximately 24,000.
History, Arts & Culture:
Often called the "Queen City" of the Shenandoah Valley, Staunton boasts six separate historic districts.
A deep ethic of preservation, combined with an unusually strong cultural climate, has been cultivated in Staunton for decades.
Historic Staunton Foundation provides free, guided walking tours every Saturday morning from May through October.
Staunton's rich history of arts and culture goes back to its days as a nineteenth-century rail junction and a center for travelers to stop over and enjoy opera, vaudeville, and rollicking nightlife. That tradition lives on today in Staunton's arts and culture district, called the "Red Brick District."
Live music festivals entertain all summer long – celebrating all kinds of music traditions, including jazz, Americana, blues, and classical.
The nationally acclaimed American Shakespeare Center offers top-notch performances year round. The 300-seat Blackfriars Playhouse is the world's only re-creation of Shakespeare's original indoor theatre.
The living-history Frontier Culture Museum offers an insider's look at life in early America.
Staunton is the birthplace of the 28th U.S. President, Woodrow Wilson and the home of the Woodrow Wilson Presidential Library.
Mary Baldwin University, a women's college that features a number of unique programs, including the Virginia Women's Institute for Leadership and the Program for the Exceptionally Gifted, is located on the hilltops above downtown.
Food & Dining:
Staunton is located in the heart of the Shenandoah Valley and features a special emphasis on fresh cuisine emphasizing our rich agricultural heritage. Farm tours are available.
Staunton is the culinary epicenter for the agriculturally rich Shenandoah Valley. Tapping into this local food bounty are local chefs, from dining hotspots like Zynodoa and The Shack, who are putting Staunton on the "southern foodways" roadmap.
A fun selection of wine bars, coffee houses, vineyard tasting rooms and small-batch breweries round out the local flavor.
The Staunton/Augusta Farmer's Market takes place in the Wharf district on Wednesday and Saturday mornings, from April through November.
Accommodations:
There are 1,476 sleeping rooms located in the City of Staunton.
The Stonewall Jackson Hotel & Conference Center and The Blackburn Inn are Historic Hotels of America (HHA.) HHA has identified 293 quality hotels that have maintained their historic architecture and ambiance and the Stonewall Jackson Hotel & Conference Center and The Blackburn Inn are included on this list of only fifteen in Virginia.