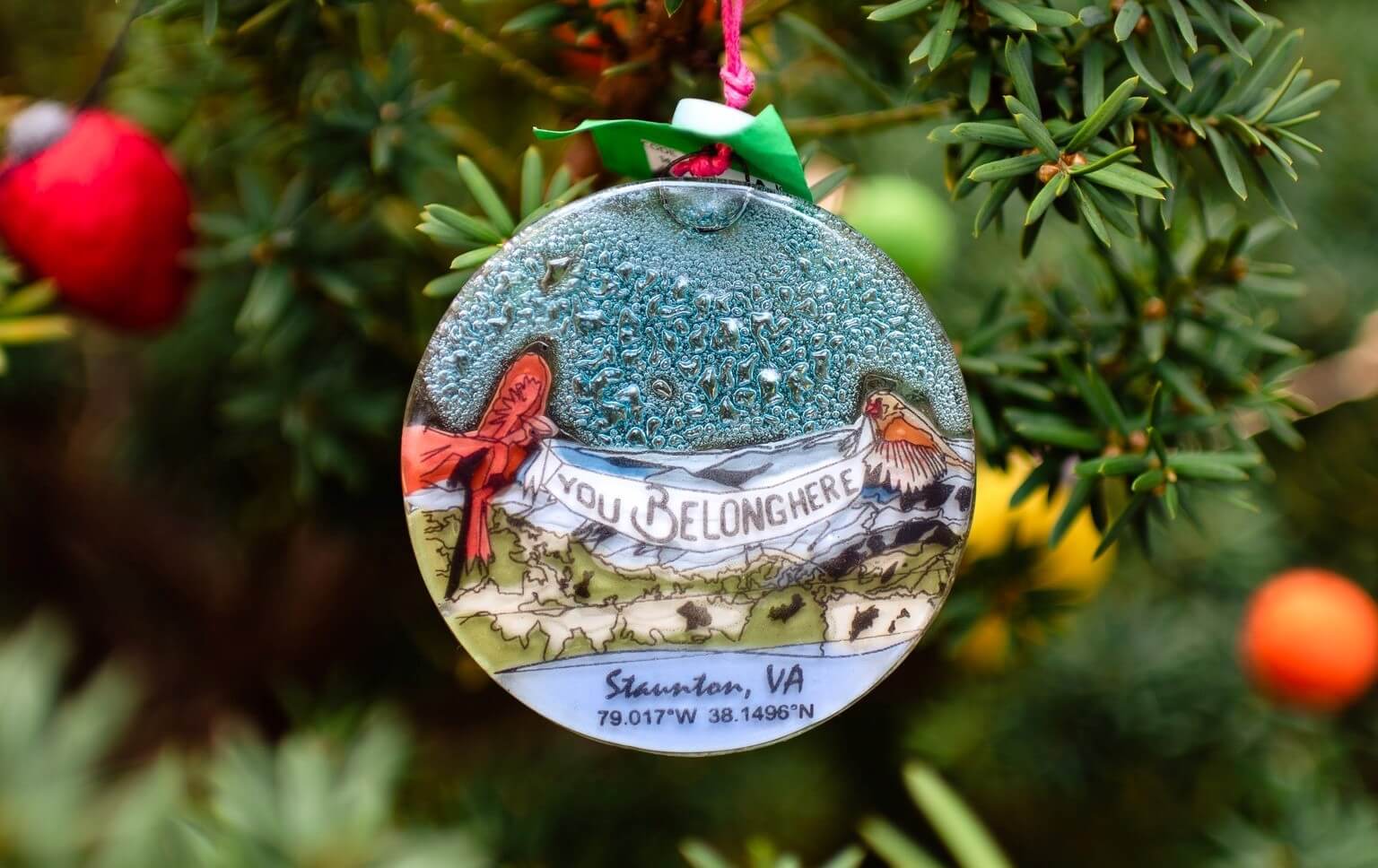 Merry Christmas Staunton
---
(Published 12/22/2022)
It's the most wonderful time of year everywhere, but especially in Staunton! From our small-town holiday parade and downtown celebrations to our holiday lights loop, locally-owned businesses, and more, Staunton is the place to be for the holidays! Merry Christmas and happy holidays, Staunton
See Staunton light up for the night with Gypsy Hill Park's Celebration of Lights.
Head downtown for shopping, fun, tasty food, and a chance to see all the decorations!
The holiday season kicks off with the Staunton Christmas Parade!
No Christmas season is complete without at production of A Christmas Carol at the Blackfriars.
Santa's reindeer hide in shop windows all over town! Meet Vixen at Sole Focus Running Shop.
Even shops without deer dress up for the season! Find gifts at The Foundry Pop-Ups, Bonfire Begonia, Made; By the People, For the People, and much more!
You never know who you might meet during SDDA's Saturdays in December event!
Warm up on a cold day
Try a big mug of something tasty from Serendipity Java Bar.
Celebrate the season with craft beer and fun at Redbeard Brewing or Stable Craft Brewing.
Forget the breakfast casserole: Vic's Eats sells frozen biscuits to bake at home for your Christmas morning feast.
Last-Minute Gifts
Pufferbellies has guaranteed fun for kids of all ages.
Sparrow's Nest has a variety of gifts and jewelry.
Pick up a Staunton Christmas ornament from Latitudes, Crown Jewelers, Woodrow Wilson Presidential Library, St. John's Methodist Church, and more.
What's fun and educational? Books, of course. Browse the selection at The Book Dragon.
Grab a great-smelling stocking stuffer at Essentially Zen
For more information on events throughout the season check out Staunton on Tap.
---
Newsletter Sign-up
Stay up to date on the latest and greatest happening in Staunton.