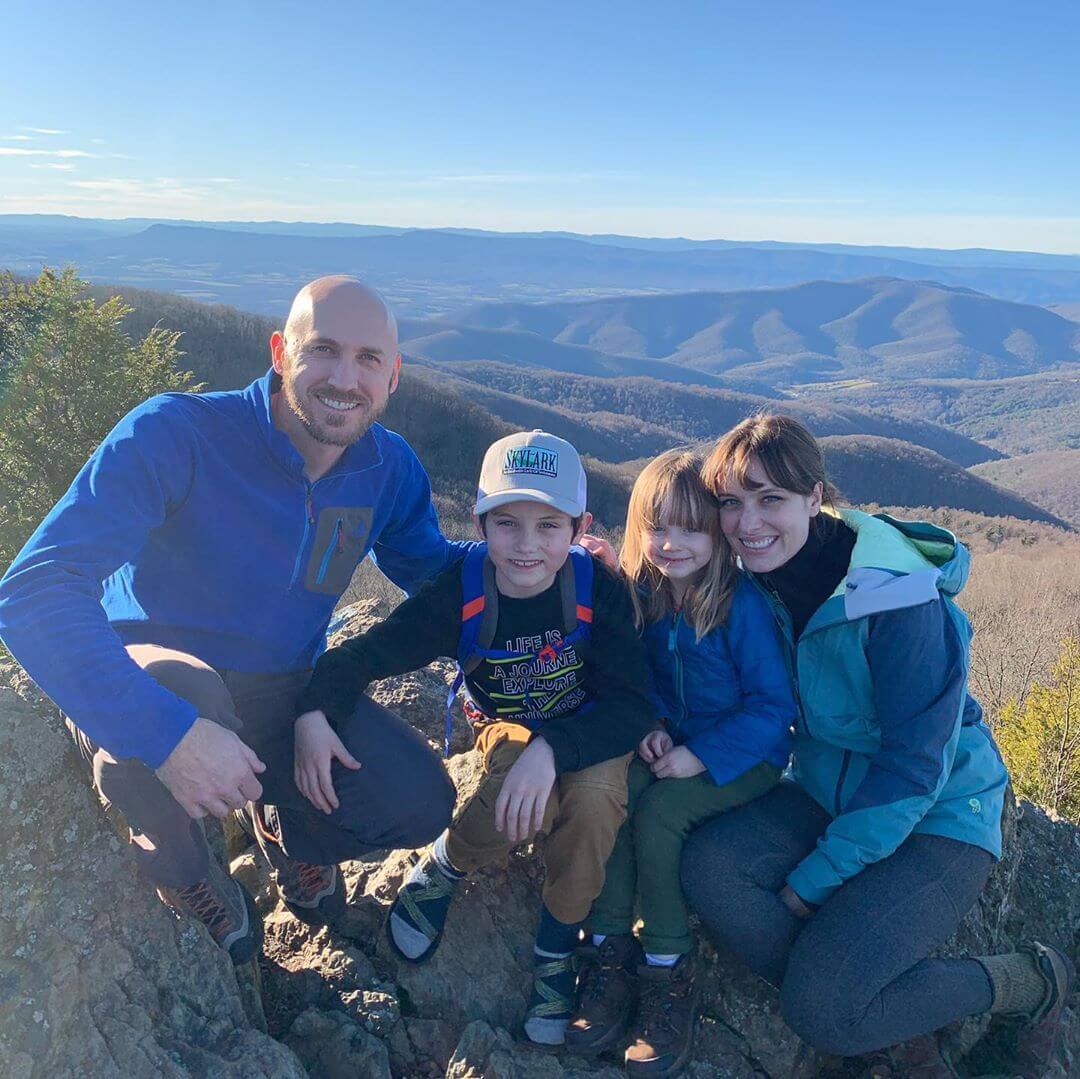 Show Dad Some Love on Father's Day
---
It's Father's Day, a time to celebrate your father or the father figure in your life. Maybe he showed you how to ride a bike, mow the lawn, or bake a loaf of bread. Or maybe he coached your team and taught you your first bad word. Perhaps he gives great advice and tells lousy Dad jokes. Whatever your relationship with your father, it's special, and the pressure's on you to give him a thoughtful gift he'll cherish forever. Hint: No "Best Dad Ever" mugs! From experiences to food, here's how to bring a smile to Dad's face with a unique and unforgettable present.
Take him fishing
Book a day trip with Middle River Outfitters. Experienced guides will take your party to a popular fishing destination like Mossy Creek or the South Fork of the Shenandoah River for a full or half-day fishing excursion. Wade or float down the river and learn how to choose the best flies and lures, and where to cast for the trophy fish. You'll have a chance to catch both large and smallmouth bass, sunfish, muskellunge. Middle River Outfitters also offers fly fishing lessons for beginners as well as all-inclusive fishing weekends.
Ride the rails
If your dad is a train or history buff, he'll love taking an excursion on the Virginia Scenic Railway hosted by the Buckingham Branch Railroad. Scenic tours start and stop in historic downtown Staunton and head either east through the Blue Ridge Tunnel or west to explore the Shenandoah Valley and the national forest. Tours last three hours and include a meal and dessert.
Play some golf
Put together a foursome to play a round at the Club At Ironwood. Another option for golf fans is a round at the beautiful, challenging Gypsy Hill Golf Club. If your handicap needs some help, Gypsy Hill Golf Club also offers one-hour private lessons with the pro.
Take him to a game
Remember awesome childhood summer nights watching a Staunton Braves game at Moxie Stadium? Relive those wholesome memories this summer. The team is part of the 11-team Valley League that's been entertaining fans since 1923 with the skills of talented college players, many of whom go on to the pros. Treat Dad to a few hotdogs and a beer or two in the new beer garden.
Feed him
If your dad's a carnivore, you should celebrate his day by grilling him a feast. Pick up some fresh, grass-fed meat from an area farm at Stanley Meat Market. They also sell free-range chicken and local produce. If your grill skills leave something to be desired, take Dad for a steak at BLU Point Seafood, Byers Street Bistro, Mill Street Grill, Depot Grille, or Zynodoa instead.
Find a new favorite brew
Help Dad improve his beer game by introducing him to the tastes of fresh craft beer at Redbeard Brewing Company or Queen City Brewing. Take him for a flight or a pint, or get him a gift card or some merch. If he's a cider fan, try a flight at Ciders from Mars. Or grab a nice bottle for wine-loving dads at Yelping Dog Wine, Accordia Staunton, or Ox-Eye Vineyards.
Bond outside
It's easy to connect with someone when the screens are replaced by a campfire. Reserve a campsite at Sherando Lake Recreation Area or Todd Lake Recreation Area and spend the weekend camping, swimming, hiking, and fishing. Shenandoah Valley Campground and Walnut Hills Campground are family-oriented and offer amenities like pools and camp stores. Before you go, stock up on supplies or pick out an outdoor-themed gift at Wilderness Adventure.
Pick out a gift
Even if your father is tough to buy gifts for, the variety from Staunton's retailers will ensure you find something that's just right!
---
Newsletter Sign-up
Stay up to date on the latest and greatest happening in Staunton.