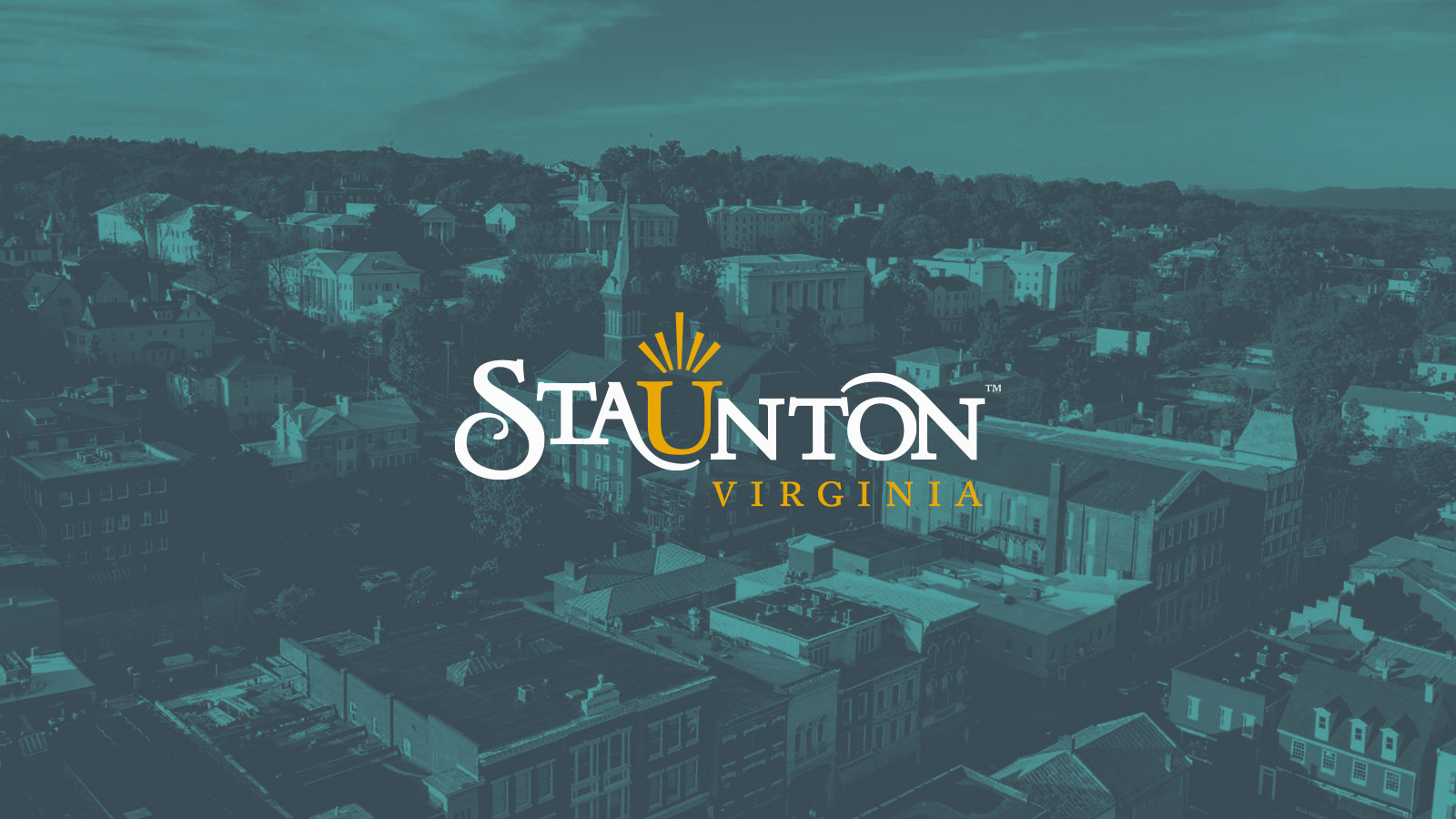 Springtime in Staunton
---
Are you team spring or team fall? Do you like flowers or leaves? We could argue all day about which season is Staunton's prettiest, but we're sure you want to get outside and enjoy this magnificent fresh air and balmy weather. From garden tours to festivals, to downtown dining, here are our picks to make the most of Staunton's rebirth this spring.
Farmers' Market
Dust off the cookbooks and fire up the grill. The Staunton Farmers' Market will open on April 2nd this year. Make sure you visit from 7 a.m. – noon for the freshest local homegrown and homemade goods and produce. This family-friendly market has been a Staunton staple since 1993. Stroll the stalls to meet the producers, listen to live music, and enjoy the Staunton community.
Get Some Garden Inspiration
Historic Garden Tour takes place in Staunton's north end this year. Secure your spot now for the April 23 walking tour, which visits two landscaped gardens in Williamsburg-inspired Baldwin Place as well as the grounds of Waverley Hill, a Staunton gem built in the Georgian Revival style in 1929. Visitors can watch gardening talks and floral demonstrations, and listen to Staunton Music Festival musicians along the tour.
If you can't make it to the garden tour, make sure to take a stroll through Gypsy Hill Park to see the dogwoods and tulips in bloom.
Take a Hike
Celebrate April 16, the first day of National Park Week with a fee-free day in Shenandoah National Park. Hike your favorite trail and see the trees and wildflowers coming to life, or drive along the Skyline Drive and scope out the view.
If you'd rather hike or bike or shoot a round of disc golf closer to home, explore the miles of trails winding through Montgomery Hall Park. Got littles? They'll love exploring the natural play elements at Nature Ridge Natural Playground.
Themed Adventure
"Take your brain for a walk with Traipse," a free app that leads you on scavenger hunt-like tours of Staunton. Not only will you learn interesting history and trivia, you'll also be able to crack riddles and earn discounts and samples from featured businesses. You can even compete with friends for high scores. Traipse offers several tours in Staunton, including ones that explore Gypsy Hill Park, Beverley Street, and the local pub scene.
You won't be solving riddles, but if you like exploring new places and earning prizes, sign up for Shenandoah Beerwerks Trail's Passport Program. The Beerwerks Trail maps 19 breweries within a 45-minute drive of Staunton. Many of them boast tasty food and outdoor spaces with views for miles. Visit them, sample the craft beer, get your passport stamped at eight, and earn an awesome t-shirt.
Make Earth Day Plans
It's not too soon to start thinking about how you can positively impact the earth this year. Along with reducing your carbon footprint, you can visit Earth Day Staunton 2022 on April 23. The new location on Bells Lane combines the fun of the information-rich, family-friendly event with incredible views of Augusta County's farmland. You'll meet animals, including educational ambassadors from the Wildlife Center of Virginia, learn to fly a kite, learn to preserve our waterways, and much more.
Get Ready to Shop and Eat Al Fresco
Staunton's popular Shop and Dine Out Downtown initiative is getting ready to open up for the 2022 season (April 1 – October 30.) Each weekend, the city closes several blocks of Beverley Street so that businesses and restaurants can set up outdoor spaces on the sidewalk and street. Tables, chairs, tents, and enthusiastic shoppers and diners fill the street. Those outdoor dining spaces are filled, in turn, with groups chatting, laughing, and loving the al fresco dining experience. 
Wool Week at the Frontier Culture Museum
One of the most interesting events at the Frontier Culture Museum is the annual Wool Week (April 25 – May 1), when interpreters sheer the winter fleeces from the sheep and process them into usable products. Visitors can watch every step of this fascinating and arduous process as well as learn about the lives of the Valley's early settlers.
Art in the Park
Memorial Day weekend seems a long way away, but it will be here in no time. Plan to improve your decor by purchasing a unique work of art created by a regional artist at the Staunton Augusta Art Center's 55th annual Art in the Park festival in Gypsy Hill Park. Join the fun at this Staunton tradition where you'll find amazing art, community spirit, live music, food, and creative activities for the kids.
---
Newsletter Sign-up
Stay up to date on the latest and greatest happening in Staunton.