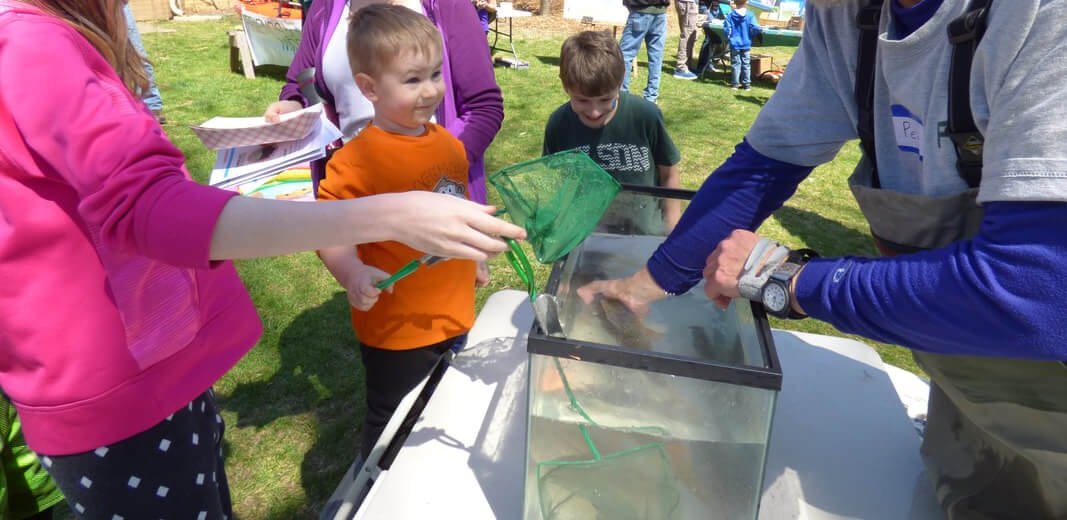 Staunton is Going Green For Earth Day!
---
(Published 03/30/2023)
Spring is a time to enjoy warm weather, reflect on the impact we have on our planet, and learn how to take good care of our Earth. As we become more aware of the environmental challenges we face, it's important to work toward a sustainable future. Below, read about Staunton's annual Earth Day and other events as well as several local businesses that make it their business to preserve and beautify our planet.
Earth Day at Gypsy Hill Park Bandstand
Saturday, April 22, 2023
11 am – 3 pm
The 2023 Staunton's Earth Day Celebration returns to Gypsy Hill Park. Each year, Staunton holds a large, family-friendly educational fair for Earth Day. This year's theme is "Plant LOCAL. Think GLOBAL. Garden to Save the Earth," and visitors will learn all about gardening with native plants as well as other environmental topics. The event will feature food trucks.
Enjoy a live performance of The Lorax and programming from the Virginia Wildlife Center. Meet the center's educational animals, which are native species like owls and opossums that can't return to life in the wild. See the full schedule.
Earth Day events are designed to help us learn to appreciate and preserve our planet by promoting clean air, land, and water, supporting native species, and more. The day's ongoing activities include exhibits of stream life, electric cars, bee hives, and chances to befriend bats and worms. Most exhibits will have demonstrations, games, or crafts, and other hands-on activities designed for kids to learn actively. Check out booths by more than two dozen local environmental organizations including ​Shenandoah Green – Staunton Tree Stewards, ​​Augusta County Bird Club, Virginia Dept. of Wildlife Resources, Alleghany Mountain Institute, and more.
Student Sustainability Summit at the Staunton Innovation Hub
April 9, 2023
10 am – 4 pm
This event is open to all students interested in sustainability. It's hosted by MBU Net Impact and Sustainable Shenandoah Valley, and "offers the chance to learn about the undergraduate research and initiatives, as well as networking opportunities with local businesses, nonprofits, and social/environmental enterprises."
Waynesboro River Fest
Saturday, April 29, 2023
10 am – 4:30 pm
Constitution Park
Waynesboro's annual Riverfest teaches families about river ecology and other environmental topics. Take a canoe ride, race a rubber ducky, make some crafts, and check out fun activities and demonstrations by Reptile World and the Wildlife Center of Virginia.
Staunton Businesses and Organizations that Promote Good Stewardship of the Earth
The Staunton Farmers' Market has opened for the season! Farmers' markets shine as ways to obtain the freshest possible produce and connect with your community. They also support local agriculture and sustainable farming practices. The market accepts SNAP-EBT and Senior and WIC Farmers Market Nutrition Program checks. 7 am – noon, April – November.
If you're looking to upgrade your landscaping in an environmentally responsible manner, visit Staunton Plant Co. This full-service garden center specializes in locally grown and native plants. Native plants are important because they have adapted to their native conditions and don't require much fertilizer or pesticides. They also shelter and feed local species of birds, mammals, and insects like butterflies. Staunton Plant Co. also provides annuals, perennials, mulch, trees and hanging baskets to beautify your property.
Shenandoah Green is a "non-partisan, grass-roots organization, working with local and scientific stakeholders to create an environmentally sustainable community through education and advocacy." Their projects include a Go Green Bank that loans out reusable tableware and party supplies to the community. The Legacy Tree Project which planted a tree for every student in the city school system. Shenandoah Green also offers guidance and resources for citizens who wish to compost.
Project Grows is a non-profit organization that works to educate the community about healthy food production and eating habits. They employ organic farming methods like composting and limiting harmful chemicals. They also attempt to reduce food waste through redistribution and education.
Not only does JMD Farm Market & Garden Center offer locally grown annual, perennial, and vegetable plants, but they also carry garden gifts and fresh, local meats, fruits, and vegetables. Shop, enjoy a glass of wine, and let the kids explore on the natural playground.
Stable Craft Brewing is a farm brewery that not only produces delicious craft beer but also demonstrates a commitment to sustainable farming practices. They reduce their carbon footprint by using solar energy and sourcing ingredients grown locally or on the farm itself. The brewery also composts and uses regenerative agriculture practices to improve soil health.
Refill Renew invites you to bring your own containers to fill with low-waste cleaning and personal products. The store's "mission to carry products that are free of sulfates, parabens, plastic, artificial scents and colors" helps customers reduce their environmental impact. Choose from hair and body products, sunscreen, various cleaners and detergents, as well as local apple cider vinegar. You'll also find reusable lifestyle goods like stainless steel straws, mesh product bags, beeswax wraps, biodegradable trash bags, and more.
---
Newsletter Sign-up
Stay up to date on the latest and greatest happening in Staunton.