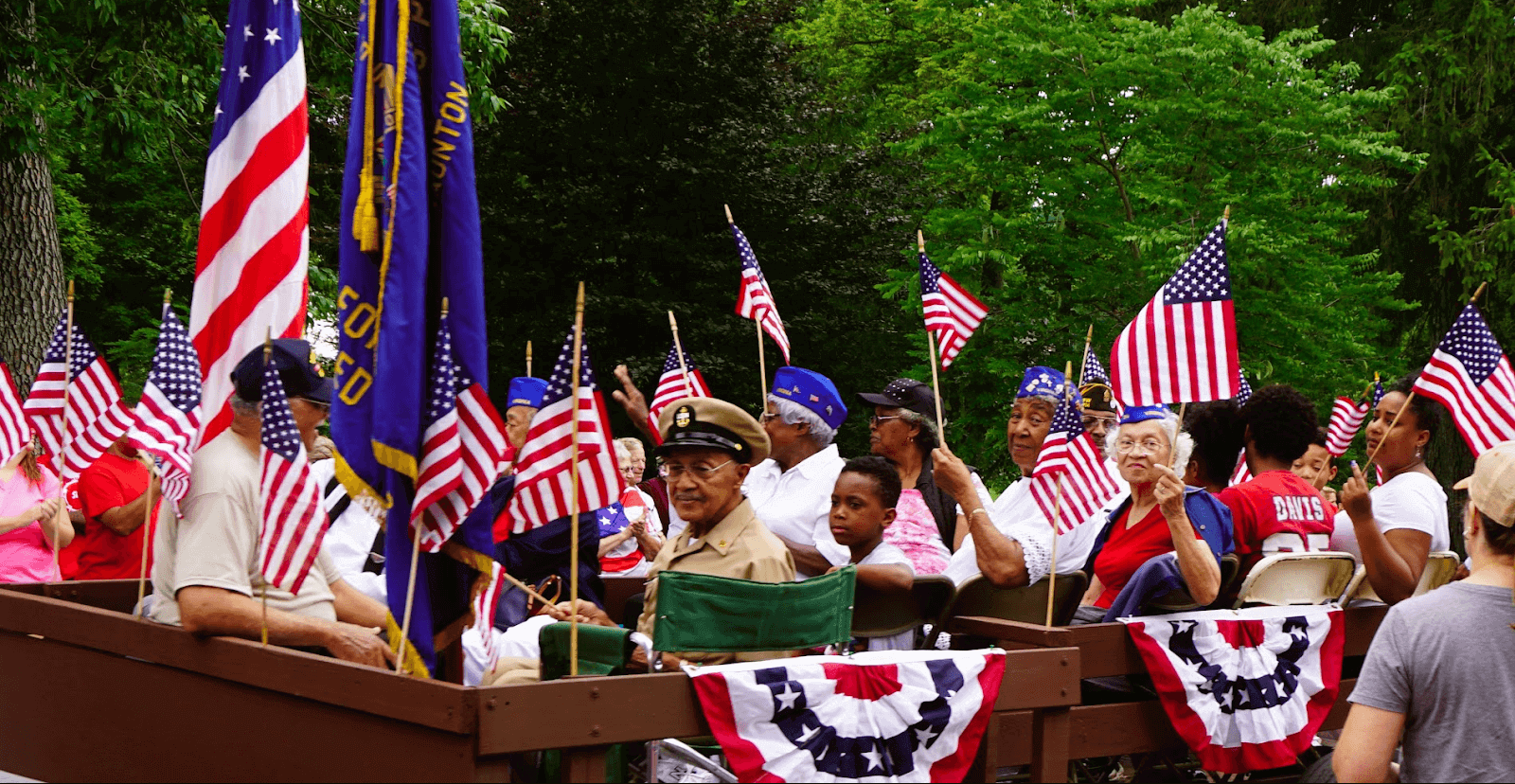 Staunton's Turning Red, White, and Blue: How to Celebrate on the 4th of July
---
July 4th, 1776 was the day the Continental Congress signed the Declaration of Independence. Each year we remember and celebrate the birth of American independence with patriotic activities, festive decorations, parades, sparklers and fireworks, concerts, barbecues, and lots of red, white, and blue. Staunton festivities include live music, a parade, history lessons, fireworks, and lots of food. Here's how to show your community spirit and join in all the local fun this 4th of July.
Happy Birthday America
Starting in 1970, the Statler Brothers brought free summer concerts to their native Staunton each July 4th. In recent years, Wil Reid and Langdon Reid, who are sons of two Statler Brothers, have launched Happy Birthday America, an event intended to emulate those their fathers hosted. Located in Gypsy Hill Park, this year's free, family-friendly event will feature live music performances by the Reids' group Wilson Fairchild, special guest Gene Watson, and more. There will also be a parade, fireworks, games, and concessions. Grab your lawn chairs, put on your best red, white, and blue, and get ready for a fun, patriotic celebration of America's independence!
2023 Schedule
This year's schedule includes three days of fun. Along with events, there are vendors selling food and merchandise, a carnival area, and games for kids.
Here's the 2023 schedule:
Sunday, July 2
1 pm: Happy Birthday America Beauty Pageant (Rec building)
Monday, July 3
12 pm: Vendors open for business on the main lot
6:30 pm: Vesper Service (Main Stage). This event will feature keynote speaker Chaplain (Lieutenant Colonel) Mark Tinsley
8 pm: Heaven's Mountain Band (Main Stage)
Tuesday, July 4
7:30 am: Firecracker 5K Run/Walk around the Gypsy Hill Park loop
10 am: 4th of July parade through Gypsy Hill Park. Community groups, businesses, athletic teams, and more show their patriotic spirit and decorating skills as they loop the park
8:30 pm: Gene Watson (Main Stage)
9:45 pm: Veteran Salute (Main Stage)
10 pm. Fireworks in Gypsy Hill Park
4th of July Celebration at Frontier Culture Museum
Learn how our ancestors celebrated Independence Day at the Frontier Culture Museum's 4th of July Celebration (9 am – 5 pm). Not only can visitors explore the regular exhibits at the museum, but they'll also get to play historical games, listen to a reading of the Declaration of Independence, and meet soldiers from Crockett's Western Battalion. Chaddie's Food Truck will be onsite, and the event is pay-what-you-will.
4th of July Celebration at Barren Ridge Vineyards
The family-friendly 4th of July Celebration at Barren Ridge Vineyards will feature live music by John Goslin & Bill Yetzer, Kiz Carter, and Zuzu's Hot 5. Enjoy Barren Ridge wine, excellent views, Shredder's BBQ food truck, and fireworks.
Fireworks, BBQ & Fun at Walnut Hills Campground
Walnut Hills Campground is holding a Fireworks, BBQ & Fun event on Saturday, July 1st! Listen to music by "So Desire" Band, watch a fireworks display, and dine on BBQ chicken.
Spot Staunton's red, white, and blue
Trying to get into the holiday spirit? See if you can find these red, white, and blue sites in Staunton.
Red brick buildings in Staunton's historic downtown
White swans at the Gypsy Hill duck pond
The You Belong Here mural
Accent color on the Gypsy Hill Express mini train
---
Newsletter Sign-up
Stay up to date on the latest and greatest happening in Staunton.