If walls could talk
The welcoming town of Staunton comes with a history deeper than some would expect. Its small-town charm and friendly appeal have morphed from a past saturated in Civil War history and devastation.
Surprisingly, most of Staunton escaped mass destruction during the war, leaving buildings unscathed. Thus, many of Staunton's 18th-century structures remain and are still in use today. If walls could talk, they'd have quite the stories to tell. But perhaps we can leave it to the paranormal spirits that still call Staunton home.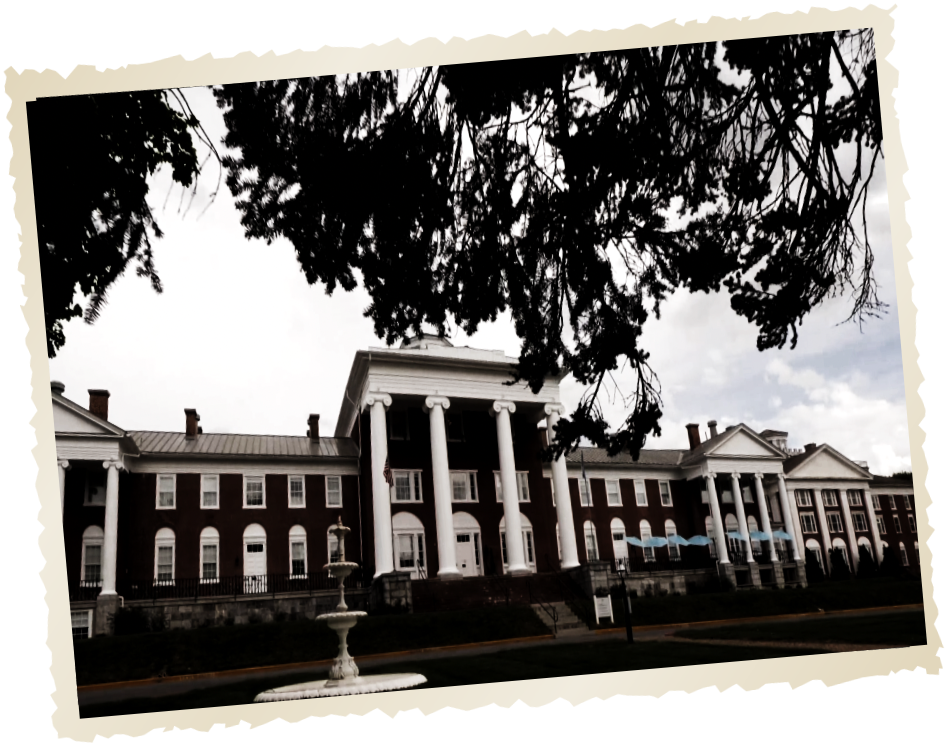 Haunted Hotspots
Mary Baldwin University
Imagine waking in the middle of the night feeling like you're being suffocated. Finding hanging mirrors and portraits turned upside down, backward, or even lying on the floor. These are just a few of the many ghostly incidents that have been reported taking place at Mary Baldwin University. Founded in 1842 as the Augusta Female Seminary, the college is known to have several spirits that taunt the student residents.
Ghosts of Agnes McClung, actress Tallulah Bankhead and Mary Julia Baldwin herself are said to roam the campus. Faculty and staff have affectionately named a fourth spirit "Richard" for his prankster-like doings.
Blackburn Inn
The elegant charm of Staunton's Blackburn Inn emits a grand yet cozy appeal to visitors. Perhaps too comfortable, though, as this building has a long line of ghostly residents that refuse to leave.
Originally constructed in 1828 as the Western State Hospital for the mentally ill, the property was turned into a medium-security prison over a century later. In 2018, the renovated Blackburn Inn opened to guests – who quickly discovered they might not be the only ones in the building.
Surrounding businesses have reported hearing quiet moans of the word "home." Do these belong to patients haunting the former hospital? Or are they coming from their graves that still lie on the campus grounds? Guests have also reported showers turning on by themselves, lights flickering, and locked windows opening on their own. Can these be explained? You decide.
American Hotel
Built in 1855, the American Hotel was one of the most luxurious hotels in Virginia. Its proximity to the Virginia Central Railroad – connecting Staunton to Richmond – created popular appeal. But less than ten years later, the elegant hotel turned into a civil war hospital, housing wounded and dying soldiers. Today, the property contains offices and a reception hall, with plenty of ghostly encounters to share. Voices, footsteps, shadowy figures, and unexplained static protruding from speakers taunts current staff members. The creepiest part of it all? Most encounters occur in the building's basement, once used as a morgue during its days as a hospital.
Train Station
Just across the street from the American Hotel is the Staunton Train Station. After being rebuilt three times due to disasters, this property carries quite a history of its own. During the Civil War, Union General David Hunter and his troops set fire to the station to cut off supplies and communications from the Confederates. An incoming train derailed and tore through the rebuilt station only twenty years later. Spirits from these catastrophes are said to roam the third and current construction of the station. The apparition of the derailment's sole casualty- a 17-year-old opera singer, can be seen wandering the platform and is known for pulling the hair of female travelers. All the while, the figure of a soldier in uniform is seen stumbling across the tracks. Strange lights, shadows, and ghostly voices have also been reported and recorded by investigators.
Clocktower Restaurant & Bar
The century-old clock tower building makes a statement, standing taller than its surrounding structures, but its ongoing haunts exemplify its dominance. The staff of the Clocktower Restaurant has witnessed glasses independently falling off shelves or breaking with no explanation. Owners have come into work to find pictures thrown on the floor, broken into pieces. And perhaps the creepiest, a delivery man witnessed a soup ladle floating through the air on its own. Spirits seemingly enjoy taunting the tenants and visitors with flickering lights, floating silhouettes, and even ghostly communications.
Stroll for Spirits
Do these encounters fascinate you? Experience Staunton's haunts and history first-hand. Black Raven Paranormal will take you along the city's most haunted hotspots and share actual encounters during the Ghosts of Staunton Walking Tours. For 90 minutes, guests are led through the haunted streets, listening to bone-chilling stories and questioning what spirits are lurking.
In addition to the Dark Tales and Haunted History tours, Black Raven Paranormal also offers the Haunted American Hotel Tour and the Haunted Depot Tour. The American Hotel is one of the most active locations in the city, with experiences of feeling touched, unexplained footsteps, and moans.
The Depot Tour walks participants through the train station and attempts to communicate with the departed through a Spirit Box- a method of audio communication often used with the paranormal. Several spirits are known to roam the train depot, and one particularly likes to pull the long hair of female visitors.
Prepare for chills and excitement!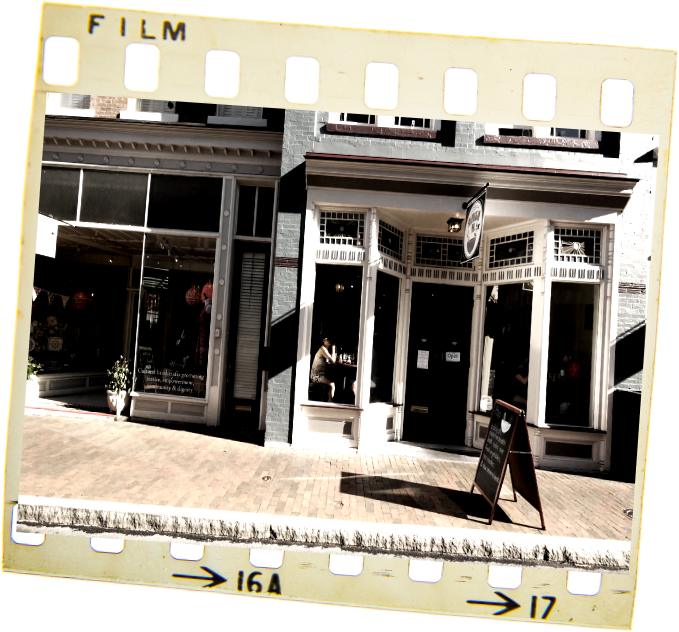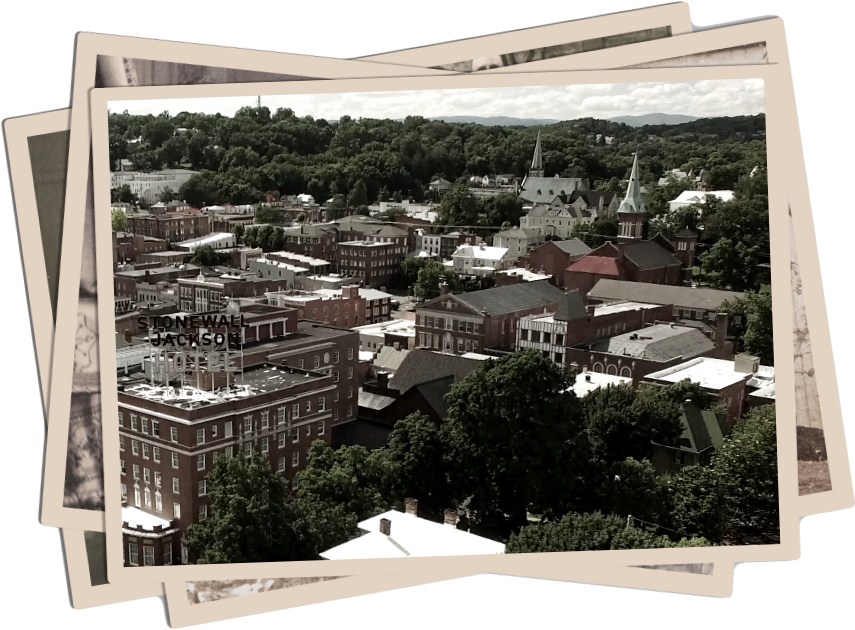 EXPLORE ON YOUR OWN
Explore on Your Own
Known as the most haunted town in Virginia, there are plenty more locations to explore for paranormal activity. We suggest not going alone, as these ghostly locations will leave you with more questions than answers.
The Former DeJarnette Sanitarium
Though the building is not accessible to the public, its mere presence and surrounding area are daunting. Originally the Western State Asylum, this was a sought-after, resort-style hospital for the mentally ill. However, each repurpose of the building brought more sinister acts. Ultimately the hospital turned into a place of pain, despair, and rumored torture. Restraints, physical correction, straitjackets, and forced sterilization took place here. Patients that passed were buried in rows of unmarked graves behind the hospital. Their spirits are known to roam the grounds.
Ubon Thai Victorian Inn
Previously known as the Belle Grae Inn, this was once a private residence during the 1800s. The former owner, Mrs. Bagsly, seemingly still claims ownership. The feisty spirit likes to unlock doors, make rocking chairs move independently, and play tricks on visitors. Mrs. Bagsly's former bedroom is said to be the most active, so plan accordingly if you stay in room #7.
Historic Cemeteries
Thornrose Cemetery has been Staunton's most significant burial ground since the early 1800s. Thousands of spirits remain on the property that, in daylight, is quite beautiful. A 22-foot marble Confederate infantryman marks a mass grave of 1,700 fallen Civil War soldiers who died in nearby battlefields. Are those lost souls still in search of peace? Will we ever know what spirits remain unrested?