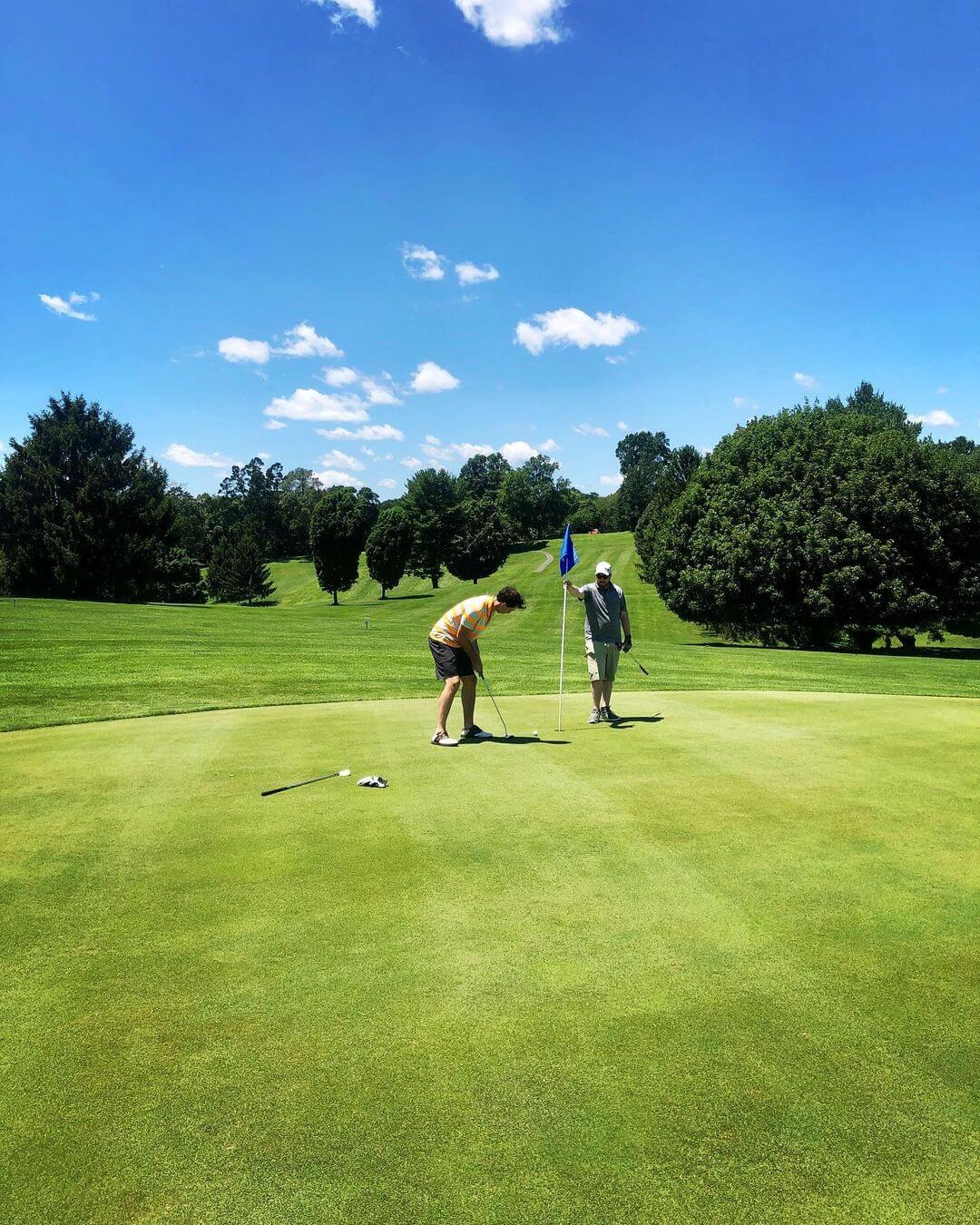 Work on Your Tee Shot at these Staunton-Area Golf Courses
---
Listen up, golfers! Staunton is a wonderful place to hit the links. The area boasts beautiful landscapes and a mild climate, which means golfers can head out for a round most days of the year. Practice your backswing and your chip shot, polish up your putter, and explore some of these golf courses. We've also included nearby driving ranges, mini golf courses, and even a few disc golf courses. Plan to add a round of golf to your next Staunton itinerary.
Golf Courses
Gypsy Hill Golf Club can be found right in the heart of Staunton. This steep and stunning par 71 course ranges over rolling hills and fairways lined with old trees. Designed by Gene Ham and opened in 1919, the course is open year-round to members and non-members. Gear up for your round at the fully stocked golf shop. You can also rent carts, relax at the pavilion, and compete in one of the course's annual tournaments. Gypsy Hill Golf Club also offers instructional clinics and private lessons with the course pro, Wes Allred.
Just north of Staunton, Ingleside Golf Course offers 18 no-frills holes and showstopping views of the surrounding mountains. Both challenging and affordable, Ingleside is a favorite for both locals and visitors.
The Club at Ironwood is a semi-private golf course offering 18 holes of championship golf designed by William F. Gordon. Golf from six sets of tees, depending on ability. The beautiful course is located in Augusta County, just minutes from Staunton. Other amenities include locker rooms and a pro shop that's packed with equipment and golfing apparel for men and women. After your round, gather at Ironwood's bar or restaurant. Members can enjoy a variety of activities all year long.
Swannanoa Golf Course and Country Club perches high in the Blue Ridge, treating players to incredible views of the Shenandoah Valley and the Piedmont. Swannanoa is considered a great course at a very reasonable price point. Better yet, the thermometers on Afton Mountain often read ten degrees cooler than those at lower altitudes, making this an excellent course for the hottest weather. Swannanoa's seasonal hours are seven days a week from 7 am until dark. Make sure to reserve a tee time on weekends. Carts and lessons are also available.
Driving Ranges
Practice your swing by hitting a bucket of balls at Bunker Valley Golf Range (Waynesboro). The range features 16 matted stations and a grass tee. Aim at targets ranging from 50 to 250 yards. The range offers a variety of individual and group lessons. It's also a good place to take the family!
Mulligan's Golf Center (Harrisonburg) is a golf swing destination. It has a double-decker driving range that uses powerful TrackMan Range technology to track your shot and provide instant feedback on your swing. Some bays also use PowerTee tech, which means your balls are automatically teed up for you. No more straining that bad back! Sign up for group or individual instruction. Mulligan's also features 18 holes of mini golf with play-by-round or play-all-day options.
Mini Golf
Don't forget to pack your mini golf game when you go camping at Shenandoah Valley Campground (Verona). Along with rabbits, playgrounds, hot tubs, tubing on the river, fishing, and more, the campground has a fun 18-hole mini golf course.
You can play both traditional golf and soccer golf on Waynesboro Golf and Games par 3 course. There's also a mini golf course that has a variety of fun obstacles and water features. The course is open for night golf on summer Saturdays.
Disc Golf
Do you prefer a frisbee to a five-iron? If you're just not into regular golf, you might enjoy disc golf instead. This low-impact alternative lends purpose to a walk in the park. It can be played year-round in a group or solo. Highly-rated Montgomery Hall Park's Kiwanis disc golf course balances open and wooded terrain and has both long and short holes. Waynesboro's Coyner Springs Park also has a disc golf course located in the beautiful countryside.
Another option is Stable Craft Brewing's Cornhole Golf Course, a 9-hole course that meanders over the Stable Craft property. Play a round, test your skills, and admire the rolling meadows and distant mountains. When you finish kick back on the patio with a cold craft beer and a meal.
---
Newsletter Sign-up
Stay up to date on the latest and greatest happening in Staunton.