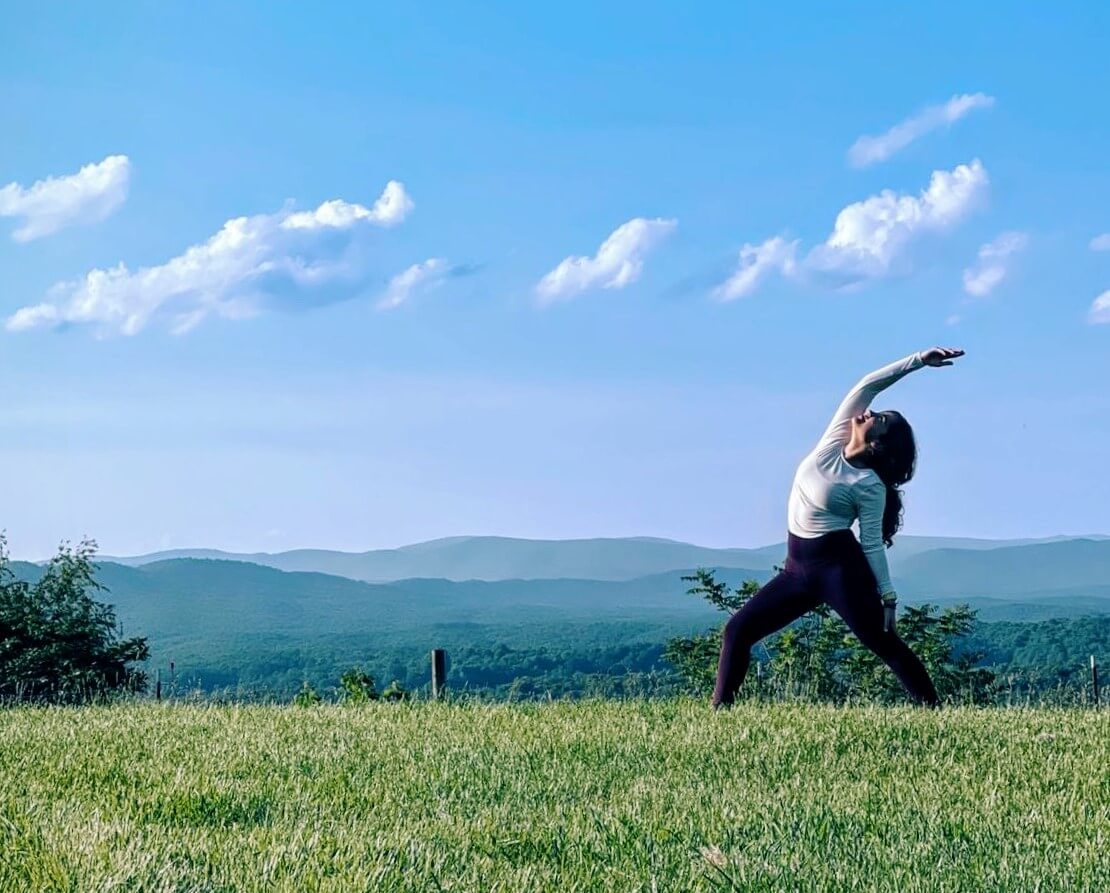 Your Ultimate Relaxation Guide While Visiting Staunton
---
(Published 03/09/2023)
Don't forget it's time to set the clocks forward for daylight savings time this weekend. Along with longer-seeming days and the promise of warm weather comes the negative side of the coin – missing an hour of sleep. Here are some suggestions for spas, yoga, restful stays, and healthy eats in Staunton. Help yourself relax, rest, and rejuvenate, recalibrate your circadian rhythms, and hopefully get back on schedule as soon as possible.
Spas
Yoga
Phoenix Fitness & Yoga offers in-person and online classes in barre, pilates, yoga, and more. Choose your favorite yoga style from a selection that includes vinyasa, chair yoga, yoga for stress, and heated power yoga.
Burrow & Vine sells wonderful things for the home like plants, plant supplies, works by local artisans, and decor and gifts. You can also sign up for a variety of learning experiences, including yoga on four days each week.
The Staunton Augusta YMCA also offers several different yoga classes (as well as other fitness classes including barre, pilates, and Zumba). You don't even need to be a member if you buy a class passbook.
Restful Stays
Do you need a night or two away from home? Located in a beautifully renovated Victorian house, Staunton Stays is a four-suite boutique hotel. Each luxurious suite has a different theme. All four suites offer plush mattresses, queen-sized beds and a sofa bed, full kitchens, modern bathrooms, living quarters, and access to a laundry room. Cook a meal in your private kitchen or walk into downtown Staunton for dinner. Pets and smoke-free.
Gibson's Warehouse is a four-suite loft lodging in a 1905 TJ Collins-designed warehouse in Staunton's Wharf District. The building was originally used to store hay, fertilizer, and farm equipment, but it's been renovated into cool and modern suites with kitchens. Additionally, its location is central to dining, shopping, entertainment, the farmers' market, and exploring downtown Staunton on foot.
Hotel 24 South and the Blackburn Inn are two popular options that feature luxurious amenities and comfortable accommodations. Both are located in historic buildings that have been updated but retain their historic charm. Both are located downtown for ultimate walkability and also offer onsite places to grab a cocktail and a snack.
Healthy Eats
For both packaged and freshly prepared organic food, check out Cranberry's Grocery & Eatery. Grab a coffee or a smoothie and a gluten-free breakfast or sit down for a light lunch. Cranberry's serves made-to-order sandwiches, soups, salads, and more. Cranberry's also carries organic produce and milk, free-range eggs, local chocolates, bulk herbs, homeopathic remedies, vitamins, and much more.
Seed to Tail is a farm-to-table gourmet sandwich shop with a market that sells vegetables, eggs, baked goods, frozen dinners, and take-away-family meals. They also have a large selection of wine, beer, and cider from Virginia and around the world. They "hope to connect the local community and visitors to the rich foods grown in our own backyards."
Nu-Beginning Store sells fresh and whole-bean Blue Elk coffee. You can also reduce your daily stress by reserving a fresh-made, chef-quality Saturday dinner to enjoy at home or a beautiful and delicious cake of the month.
Zynodoa emphasizes fresh, local ingredients in its farm-to-table food. Fill up on Polyface Farm chicken and dumplings or the Wayside Produce squash risotto. Even the cocktails at the bar incorporate locally-sourced elements.
You still have a few weeks left to wait, but the Staunton Farmers' Market opens on Saturday, April 1. Make sure to plan to visit so you can talk to the producers and get your hands on fresh, seasonal produce and products.
Deep Breaths
Sometimes the best way to relax is to head into nature and take some deep, soothing breaths of fresh air. Why not take a walk in the woods at Montgomery Hall Park? Miles of quiet, well-maintained trails await.
For a quick fix, stop in at the award-winning Brenda Papke Memorial Sensory Garden at the Staunton Library. This small garden space is designed to stimulate all your senses. It's early in the garden season, but if you're observant, you can see the garden waking up.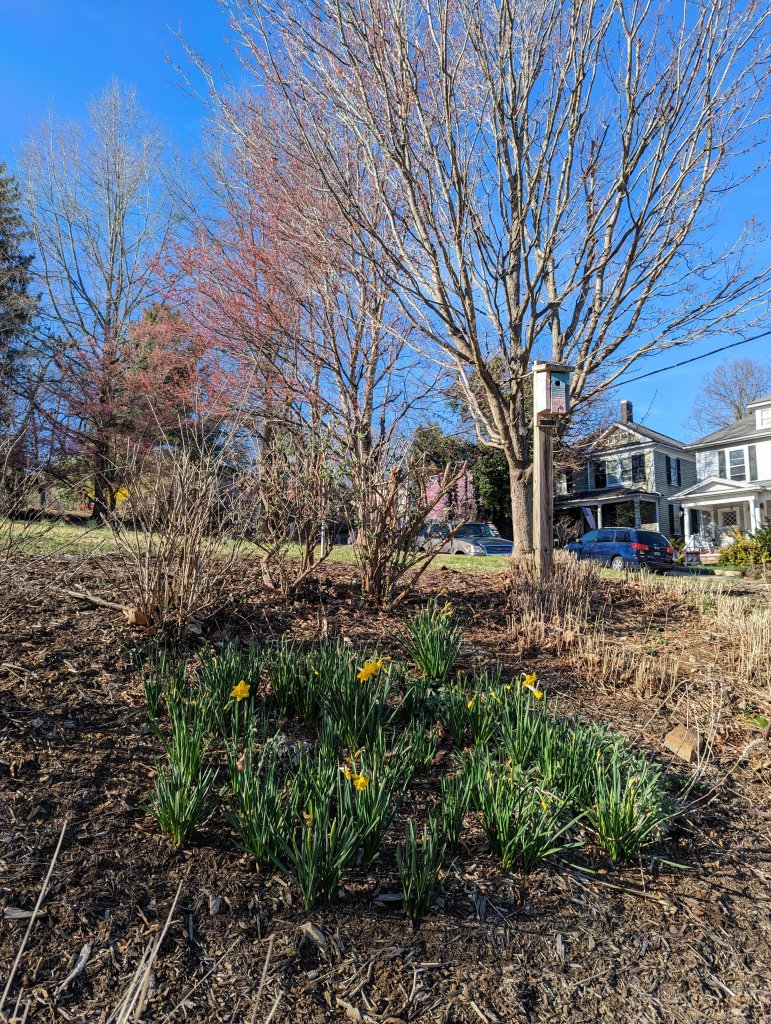 Clear your mind as you walk the labyrinth on the grounds of Trinity Episcopal Church. Labyrinths provide an opportunity for walking meditation and serve to soothe worried thinking and relieve stress.
Hopefully, by the time you work your way through this list, you'll be rested, relaxed, and ready to lean into the new daylight savings schedule!
---
Newsletter Sign-up
Stay up to date on the latest and greatest happening in Staunton.