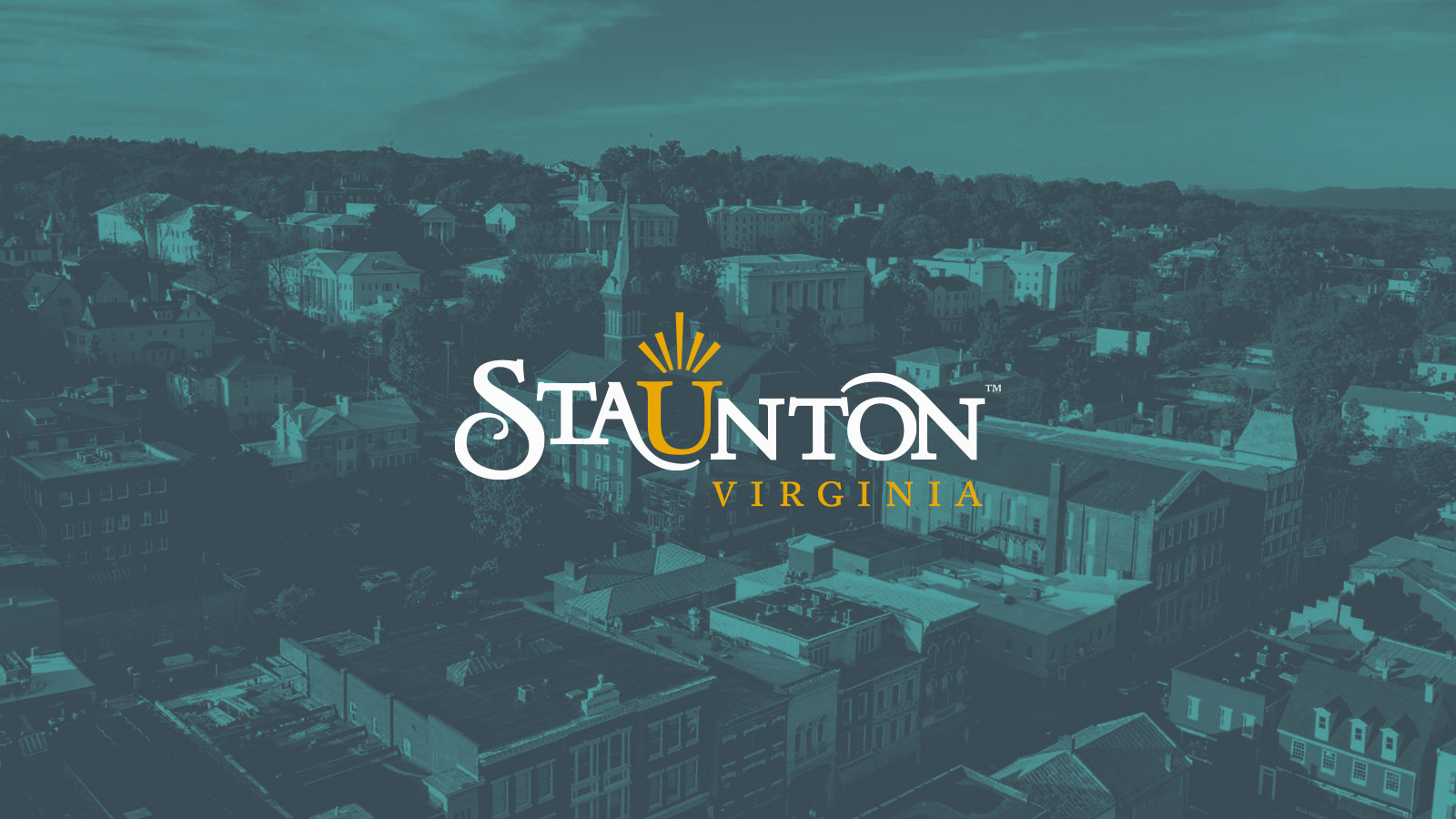 10 Things We Are Thankful For In Staunton This Year
---
(Published 11/04/2021)
Thanksgiving is almost here. Take some time between raking leaves, planning side dishes, and agonizing over table settings to reflect on the many things we're thankful for in Staunton.
Our Great Outdoors
Staunton's location in the heart of the Shenandoah Valley provides incredible views of mountains on both sides. Were just a few minutes from Shenandoah National Park with its many trails and Skyline Drive. We're also right in the middle of George Washington and Jefferson National Forest, a wonderful place to hike, bike, paddle, and explore. Even downtown Staunton offers a robust park system featuring trails, views, pools, wilderness areas, playgrounds, ballfields, and a dog park.
Independent Small Businesses
Staunton boasts a diverse mix of indie shops. Our small business owners are following their passions, and creating one of the best independent shopping districts in the state. Hurrah for Staunton Olive Oil Company, Essentially Zen Artisan Bath and Body Shop, Latitudes, Made; By the People, For the People, Medieval Fantasies Company, Refill Renew, Pufferbellies Toys and Books, and more.
Foodie Scene
For a small town, Staunton has a lot of good food and this list only scratches the surface. Enjoy fresh coffee and out-of-this-world pastries at Reunion Bakery & Espresso, Crucible Coffee Roasters, or Newtown Baking. Sit down to a tasty lunch emphasizing local ingredients at Serendipity Java Bar and Eatery, Table 44, the Pampered Palate, or Cranberry's Grocery & Eatery. Savor a dinner at Chicano Boy Taco, Zynodoa, the Mill Street Grill, or Aioli. Make sure to leave room for something sweet from The Split Banana, the Clocktower Eats and Sweets, or Wright's Dairy Rite.
Craft Beer, Wine, and Cider
Virginia is making quite a name for itself in the craft beer and wine scene, and our local area is no exception. In fact, Staunton was just named one of the "20 Best Beer Towns in the United States." Hop on the Shenandoah Beerwerks Trail to sip at 18 breweries, all within an hour's drive. Queen City Brewing, and Redbeard Brewing Company are all within city limits. Baja Bean Co. sells a wide selection of craft beers by the bottle or on tap. Wine lovers can taste the local varietals and more at Ox-Eye Vineyards Tasting Room, Yelping Dog Wine, the Green Room, or the new Seed to Tail Kitchen & Market. Barren Ridge Vineyards is just a short drive away. If you prefer cider, grab a seat and a flight at Staunton's new cidery, Ciders from Mars.
Artists, Artisans, and the Performing Arts
There are many ways to explore Staunton's flourishing arts community. Walk around and visit Staunton's collection of murals and public art. Drop in at a gallery. Take a class at Beverley Street Studio School. Visit Sunspots Studios, where you can watch glass art being created in front of your eyes. Catch a virtual performance by The American Shakespeare Center or a live show at ShenanArts where local performers put on high-energy performances. Got dramatic kids? Sign them up for a theater class with Silver Line Theatre Exchange.
Live Music
From the world-renowned performers who perform at the Heifetz International Music Institute, to the wonderful local musicians enlivening the scene at our favorite breweries and restaurants, Staunton is home to the very best in music–making. We've got live, free music almost every night of the week at Gypsy Hill Park during the summer. We have music festivals that entertain all year long. These include Red Wing Roots Music Festival, the classical Staunton Music Festival, as well as rock, blues, jazz, and folk festivals.
Local Farmers and Producers
We are fortunate to be able to enjoy some of the freshest, most delicious locally grown food available anywhere in the USA. We have a seasonal farmer's market (and new winter market,) farm-fresh roadside stands, and pick-your-own farms. We're the envy of many communities in the "buy fresh, buy local" movement. Plus, many of our restaurants prioritize using this seasonal and healthy food in their recipes.
Museums and Historic Sites
Staunton's in touch with its history. Take a walking tour and admire downtown's amazing Victorian architecture. See the past come to life at the Frontier Culture Museum and Woodrow Wilson's Birthplace Museum. Check out the Camera Heritage Museum, explore Thornrose Cemetery, or even book a private ghost tour.
Our Fun Community
Though Covid has put a damper on a some of the live community events, we hope to soon be able to take advantage of all our favorites. We're thankful for the Staunton Christmas Parade, Caroling in the Park, Happy Birthday America Celebration, Celebration of Holiday Lights in the Park, Queen City Mischief and Magic, Art in the Park, Concerts at Trinity Church and many more.
The People
We are thankful for YOU! You, as a visitor or local, all come together to make Staunton exactly what it is! It wouldn't be the same without you. We're also thankful for our teachers, our police officers, and our Public Works department. We're thankful for the servers and bartenders in the cafes who know our faces and orders by heart, the doctors who keep us healthy, and many more. We are grateful for all of the incredible people who live and work in Staunton that contribute every day to help make our small city so amazing.
We hope you'll enjoy and share this list. But most of all – we hope you'll add to this list with all the things you are grateful for in Staunton. Happy Thanksgiving!
---
Newsletter Sign-up
Stay up to date on the latest and greatest happening in Staunton.