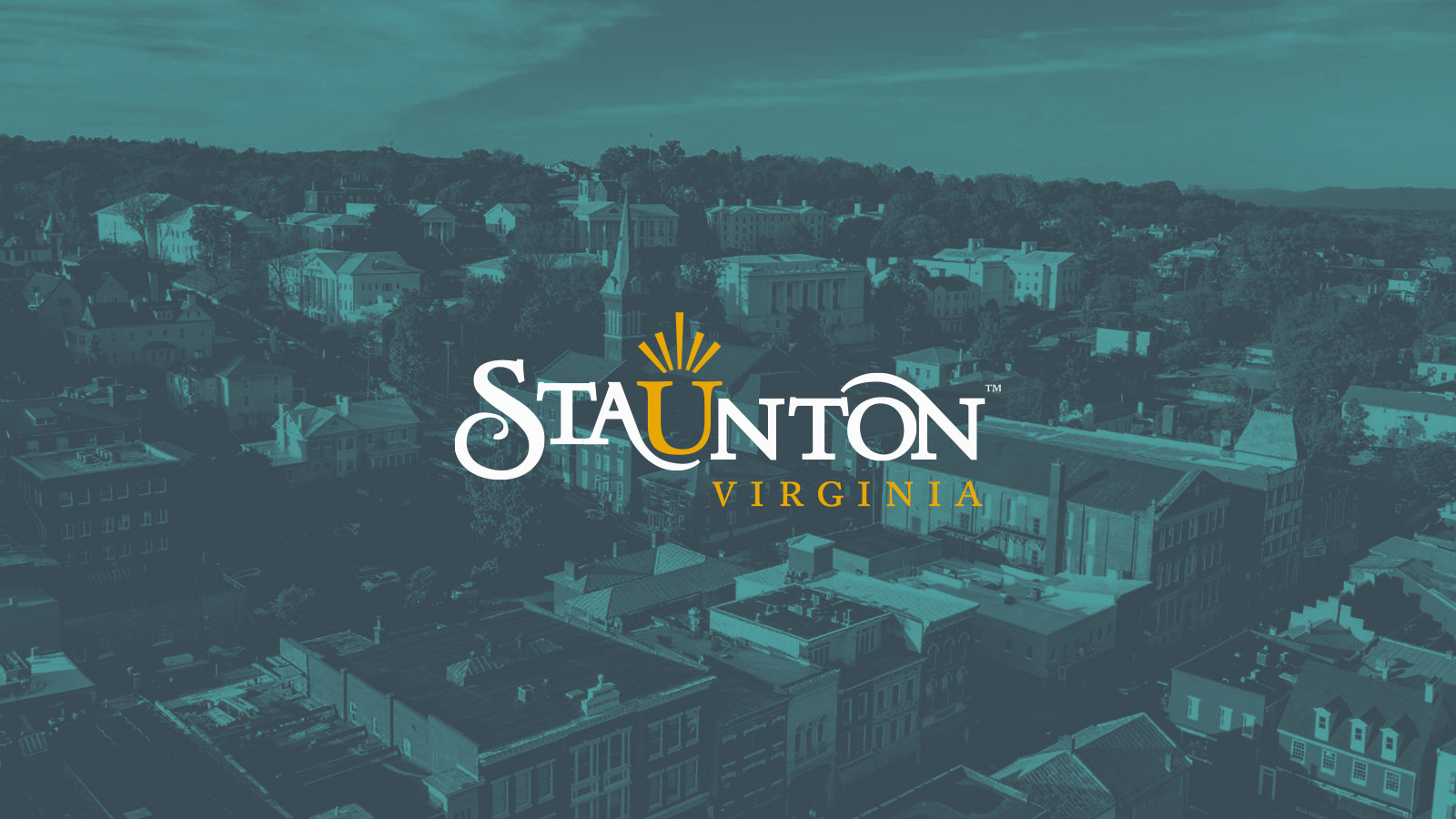 A Stay for Every Style
---
Are you looking for an unforgettable stay in an unforgettable town? Whether you're planning a romantic trip for two or an adventure for the entire family, you need a home base, and Staunton's properties will suit your style. Add in a lively downtown, spectacular opportunities in nature, lots of history and culture, and great food, and you've got the recipe for a getaway you'll never forget.
Ultimate Romantic Getaways
Whether you're looking for an elegant upscale experience or a cozy nest with special touches, you should definitely venture out of your room and enjoy our downtown. Share some wine at The Green Room and then head across the street for seafood at BLU Point, both new on the culinary scene. Follow your meal with some Shakespeare at the Blackfriars Playhouse.
Blackburn Inn
Built in 1828, but recently renovated, the Blackburn Inn retains historic fixtures of antebellum architecture like enormous windows, high ceilings and a rooftop atrium offering breathtaking views of downtown Staunton. It also embraces state-of-the-art modern convenience to help you relax. The luxury boutique hotel is beautifully situated on acres of explorable landscaped lawn and garden. Coming later this year is a full-service spa and wellness exercise facility and two luxury apartments. Enjoy a snack at the Inn's bistro and bar before exploring downtown Staunton on foot. Choose from a selection of packages such as the Romance Package, which includes champagne and chocolate covered strawberries.
Frederick House
Frederick House is situated in five historic buildings located in the heart of downtown Staunton. Full of personality – its 23 rooms were not originally built to be hotel rooms – the property boasts the extravagance of a fancy hotel in a more personal setting. After eating from a menu of signature breakfasts, plan to explore Staunton on foot. Perhaps you and your loved one would prefer a little extra pampering? Let the Frederick House provide you with special treats in your room or at a nearby spa.
hotel 24 south and Conference Center
Hotel 24 South opened in 1924 and was the place to stay for Shenandoah Valley society. Over time, the building fell into disrepair, but was recently brought back to life in glorious style. The renovation combines modern luxury with painstakingly restored historic details. After leaving your well appointed room, take a dip in the indoor pool, have a drink in front of the fireplace in the lobby, or enjoy an easy stroll through the heart of Staunton for fine dining and entertainment.
Batten Green

This Civil War era property offers a peaceful getaway just minutes from Staunton and with easy access to Interstate 81. This hideaway is the perfect balance of historic grace and modern day amenities ideal for your romantic getaway. Batten Green offers 9 beautifully appointed rooms to fit everyone's needs. Take in the view of the charming, rolling hillsides as you enjoy complimentary breakfast in their bright and cheery conservatory.
Berkeley House Bed and Breakfast
If you and your sweetie crave a special stay in a historic property, look no further than the Berkeley House Bed and Breakfast. This 1897 Queen Anne Victorian mansion is a jewel of the Gospel Hill historic district. Thoughtfully modernized, it still contains original details like stained glass and period decorations. Catch a glimpse of the mountains from the wide front porch, enjoy an elaborate breakfast and a Saturday wine and cheese snack. Slip across the street to tour the Woodrow Wilson Birthplace or take advantage of one of the special packages: American Shakespeare Center package, a champagne package, and a spa package with in-room massage.
Family Fun
Staunton has a bazillion things to do with kids, but a good start is the Frontier Culture Museum for some living history. Everyone will be hungry, so take the crew to The Depot for a casual family dinner followed by gelato at The Split Banana.
Fairfield Inn and Suites by Marriott
The Fairfield Inn and Suites is a family-friendly hotel. Just over a year old, this hotel is convenient to both downtown Staunton as well as the interstates and the Walmart Supercenter in case you need any last-minute supplies. The hotel offers free hot breakfast and free wi-fi. There's also a modern fitness area and an indoor saltwater swimming pool that will keep the kids busy.
Tru By Hilton
Right next door to the Marriott Fairfield Inn and Suites is Tru. This Hilton brand focuses on building community which you'll experience throughout your stay from the colorful mural in the lobby featuring Staunton's most beloved landmarks to staff recommendations for taking advantage of the local culture and dining scene. The vibrant and inviting lobby encourages guests to mix and mingle while playing games, flipping through magazines, or watching TV. Your brood will rejoice once they lay eyes on the ultimate breakfast bar which includes 35 + toppings.
Shenandoah Valley Campground
If you don't mind roughing it a little, set up your tent at Shenandoah Valley Campground. Just a few minutes north of Staunton, Shenandoah Valley Campground offers rental cabins and sites for tents and RVs along a calm sections of the Middle River. There's a waterfall, a fishing lake, playgrounds, weekend DJs, a game room, mini golf, a cafe, and a giant pack of tame rabbits to feed.
Outward Bound
You might be setting off on a skiing adventure or hiking to find that elusive perfect swimming hole. Golf? History hunting? Biking? Make sure you fuel up by grabbing some coffee at Crucible Coffee Roasters or Cranberries and maybe swing by the Staunton Farmers' Market (seasonal from April-November) before you head out on the trail.
Staunton Stays
Staunton Stays is a four-suite boutique hotel in a beautifully renovated Victorian house. Each plush suite has a different theme. All four suites offer full kitchens, modern bathrooms, living quarters, and access to a laundry room. Begin with a complimentary bottle of wine and basket of snacks before you cook a meal in your private kitchen or walk to a restaurant. All four suites offer queen-sized beds and a sofa bed. No pets or smoking.
Gibson's Warehouse
Each of the four private suites at Gibson's Warehouse offers a full-sized and fully-equipped kitchen, modern bath, living space, and a king-sized bed. The luxurious but industrial cool units also boast hints of their former lives as warehouse space with tall ceilings, large windows, wood floors and areas of exposed brick. Enjoy complimentary wi-fi and a treat basket. There is also a common space in the lobby with seating areas so guests can mingle and socialize before exploring Staunton on foot or the rest of the Valley by car.
---
Newsletter Sign-up
Stay up to date on the latest and greatest happening in Staunton.