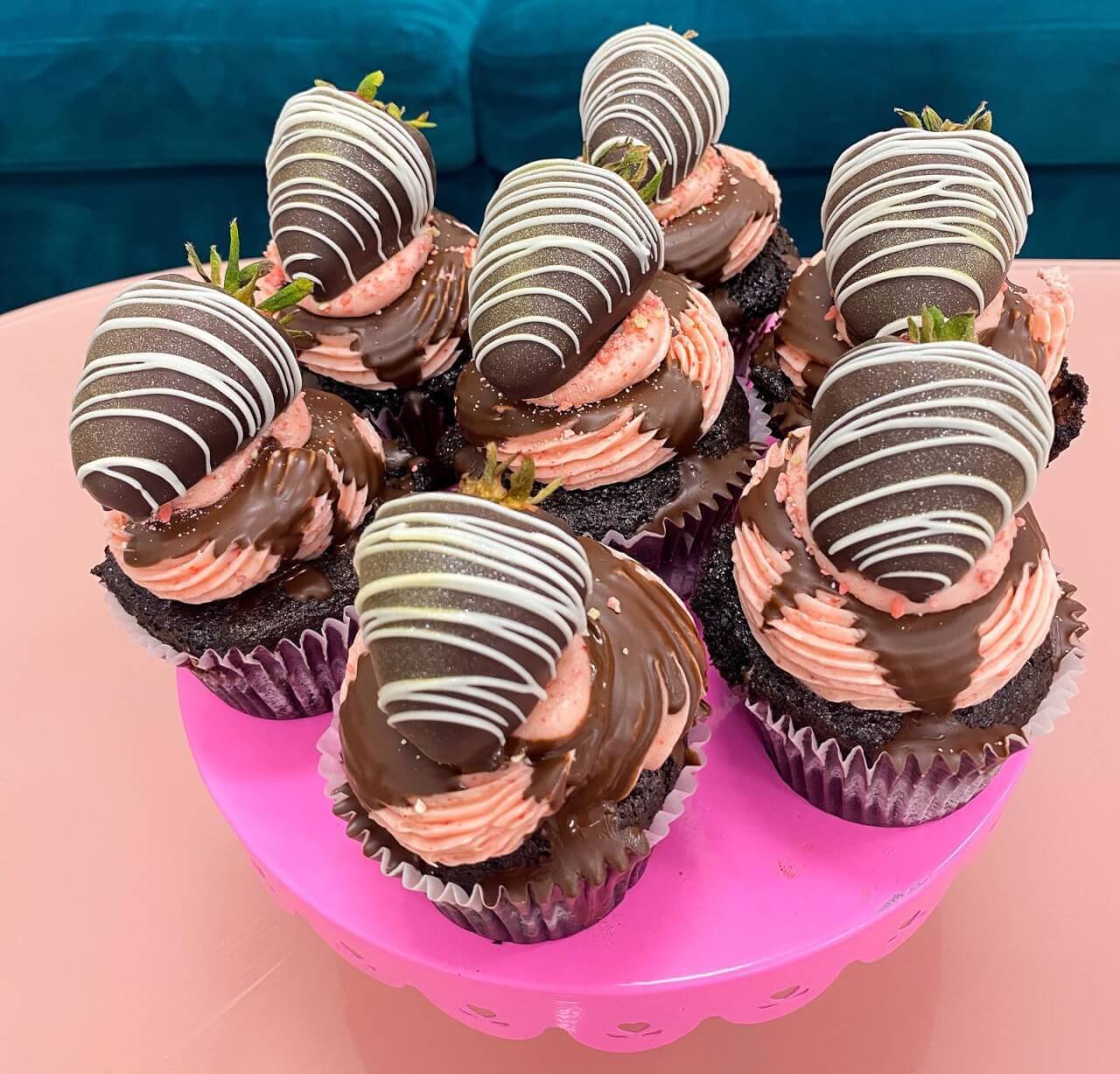 Check Out The New Kids On The Block
---
(Published 01/27/2022)
Spring still seems a long way off, but now's the time to start making your spring itinerary. Plan your next date night, find a special gift, or just score a really good cup of coffee to get your morning going. Get to know Staunton's newest businesses.
New Restaurants:
Seed to Tail is a new farm-to-table gourmet sandwich shop that also sells, vegetables, eggs, baked goods, take-away-family meals, and a large selection of wine from Virginia and around the world. They "hope to connect the local community and visitors to the rich foods grown in our own backyards." Check out the menu or the event schedule for wine tastings and special meals.
Locally owned Whipp'd Cakery opened last summer and serves up a rotating menu of muffins, scones, cupcakes, cookies, cookie dough, brownies, and vegan and gluten-free treats. There's an espresso bar with plant-based milk options and a place for your kiddos to hang out while you enjoy your treat. Work with Whipp'd to design a beautiful custom cake for your next event. 
Magdalena Bake's new brick and mortar location on West Beverley specializes in delicious and beautiful-looking pastries, cookies, and cakes in an extensive array of flavors, including gluten-free options. If your tastebuds are hoping for something savory, you won't be disappointed by the empanadas, which come flavored with beef, pork, criolla, and Caprese.
Family-owned Serendipity Java Bar & Eatery is full of comfortable seating and natural light. Located near the historic train station, it serves muffins, seasonal scones, cinnamon rolls, egg and cheese bagels, French toast plates, and more. There's a wide selection of coffees, espressos, and specialty drinks like razzle chai. Stop in later in the day for grilled lunch sandwiches.
Ciders from Mars presses locally grown apples to create the hard cider you'll enjoy by the glass, bottle, or flight. Choose from single-varietal ciders, blends, and ciders fermented with other local fruits. There are lots of seating options in the modern tasting room and outside on the large patio that overlooks the wharf.
Restaurants Opening Soon
Owners of Staunton's Green Room are opening a new restaurant down the street. Opening this spring, Remedy Burger will serve large smash burgers made from local beef and fries. They'll also serve beer, wine, and cocktails, and customers will be able to use their phones to order from the menu.
New Downtown Retail
The Foundry Pop-Ups promotes the work of local artists and craftspeople and those who have produced unique products. You'll find clothing, jewelry, bath products, candles, and more at the store's downtown location.
Redwood & Co.'s new retail store in the Wharf sells home and personal fragrance collections of candles, diffusers, room sprays, soaps, and lotions. The new space also features a candle-design studio for customers to create their own uniquely scented candles.
Tap into the positive energy we need so badly at Little Shoppe of Crystals, which is opening in February. Plan to check out the selection of crystals, jewelry, aromatherapy, and more.
Entertainment and Event Spaces
Sea-to-table Blu Point Seafood Co. continues to bring you freshly sourced ocean bounty served the way you like it. Blu Point has expanded its space and now offers the Blu Room for events and private dining.
The Staunton Innovation Hub unites a community of creative people with a wide range of skills. Their space has several gathering areas and classrooms perfect for hosting your next event. The new Rooftop Deck accommodates 49 people and boasts incredible views of Staunton's churches, hotels, and other historic buildings.
The Blackburn Inn's WinterStage is bringing you two nights of great music and entertainment. Stoke the romantic fires with February 11th's evening of classic love songs with broadway star Nancy Anderson and jazz pianist Wells Hanley. On March 18th, bluesman Mojo Parker joins local musicians for a "mid-winter blues odyssey."
---
Newsletter Sign-up
Stay up to date on the latest and greatest happening in Staunton.