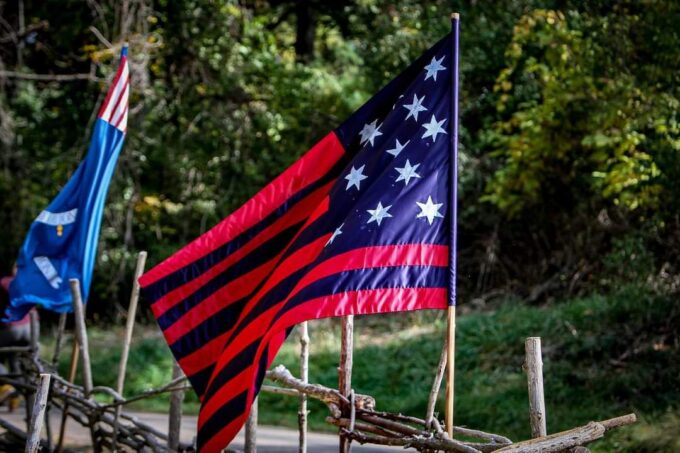 Memorial Day Weekend
This event is no longer available.
This event will bring guest living historians to the museum to explore the revolts that have shaped, and been shaped by, American history. We will be joined by the Hog Island Garrison recreating the 1607 English enclosure riots, living historians portraying the Irish rebellion of 1798, Talon Silverhorn of the Eastern Shawnee Nation and Michelle Watson of the Navajo Nation brining us Native perspectives on the American Revolution, Museum staff & volunteers portraying soldiers of the American Revolution, and the Hannibal Guards presenting on the United States Colored Troops (USCT) during the American Civil War.
Don't forget to stop by on Memorial Day, Monday May 29th, to commemorate the bravery of the many American patriots who made the ultimate sacrifice for our liberty. Watch a recreation of Crockett's Western Battalion demonstrate the arms and tactics of the Revolution and join the men and women in a solemn commemoration of the valor and zeal of their fallen, honoring the heroes of 1776.
Island Wheels Food Truck will be on-site for this event!
This event is general admission and Annual Pass Holders are free.
Frontier Culture Museum
1290 Richmond Rd
Staunton, 24401
May 27, 2023
09:00 am - 05:00 pm
(540) 332-7850
Newsletter Sign-up
Stay up to date on the latest and greatest happening in Staunton.